After tearing his rotator cuff and being restricted from driving for three months, northwestern Loudoun County Eusebio Cantone was granted permission to work from home.
Everything was in place for Cantone to set up his home office, except for one key piece – reliable Internet.
As a result, he was forced to ask for rides and take the train to work—two hours each day.
"If I had a reliable Internet connection, I would've been able to stay home and recover for two to three months while I wasn't able to drive. Instead it cost me a lot of money in travel and time to get back and forth to my office," Cantone said.
Like the nearly 200 followers on his True Broadband for Western Loudoun Facebook page, Cantone is pushing the county for change. 
While eastern Loudoun has seen tech success after tech success over the years -- from the Internet boom in the 1990s to the Ashburn-Dulles area now known as one of the most significant data center markets in the world -- western Loudoun residents have struggled with insufficient Internet access for nearly two decades.
With the goal to provide broadband internet services "to unserved and underserved areas of western Loudoun County" -- as stated in the Board of Supervisors' adopted Broadband Strategic Plan -- the board in July directed staff to work through the fiscal 2021 budget process to identify funding needs for the deployment of such a network.
The board further directed staff to work through the county procurement process to identify options through either a cooperative agreement or Request for Proposal for the deployment of a middle mile fiber network to key county facilities, using a private third-party entity that would own and operate the network as recommended by Columbia Telecommunications Corporation, or CTC.
A lot of private companies are providing broadband service to the western part of the county, Dulles Supervisor Matthew Letourneau (R) said in an interview the Times-Mirror, but many residents are unsatisfied due to unreliable or slow service.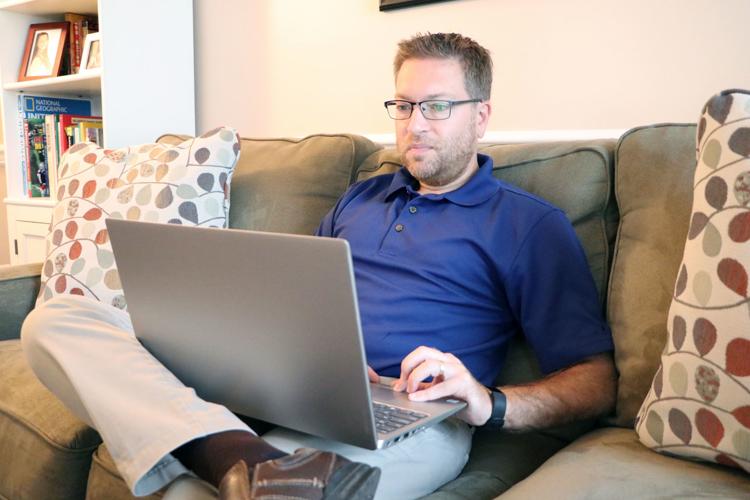 Letourneau believes the idea of building a fiber network has brought on a lot of excitement.
"From the customer's standpoint and the provider's standpoint, I think there's interest in this as a way—with the county backing the effort—to provide a greater level of financial certainty for a private sector entity to enter into this type of agreement and provide better service," Letourneau said.
Last month, CTC presented the county with its study that identified the costs for connecting county facilities with a Private Wide-Area-Network, or PWAN. The study's intent was to help reduce costs for Internet access and to identify costs, alternatives and funding options to the underserved or unserved areas of rural western Loudoun County, specifically those living in the Blue Ridge and Catoctin Districts.
Letourneau, who serves as the Board of Supervisors finance committee chairman, said the proposed project would be a $16 million investment over the next 10 years. He expects it to be considered in future budget discussions, with the county also considering applying for Internet Service Provider federal, and state, grant applications.
Another option – though not recommended – was to construct a fiber-to-the-premises, or FTTP, network similar to one in the eastern part of Loudoun. That would cost about $130 million.
Having adequate broadband is essential for businesses, Hillsboro Mayor Roger Vance said. Hillsboro is a little more than 10 miles from the county government offices in Leesburg, though its rural setting can make it feel much farther.
"For businesses marketing, handling registrations, taking orders, etc. … the ability for any business to have that reliable service is critical, and that's part of economic development," Vance said.
In addition to working with providers, Vance said Hillsboro Town Council has is preparing for the future by including the construction of an electrical conduit in its Route 9 Traffic Calming Project. This helps plan for Internet wiring down the road.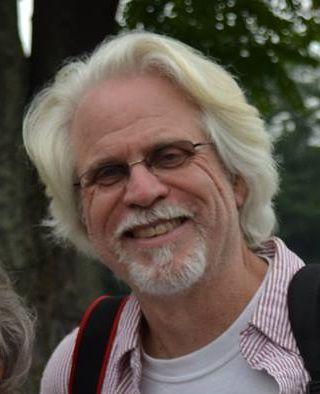 "We are trying to think ahead. How do we put ourselves in position to take advantage of the newest technology?" Vance said.
Results from Columbia's findings indicate that residents in the overall survey area are indeed connected, with 96 percent of households having some form of Internet connection. Eighty-five percent of residents have home Internet service, 84 percent have a cellular or mobile telephone with Internet and 72 percent have both.
However, despite the generally high level of usage in western Loudoun, the survey showed half of Internet subscribers in western Loudoun have only low to moderate satisfaction with the speed and reliability of their services. County officials say these results match anecdotal reports they receive about poor Internet service.
The Internet study's results and recommendations come at a unique time, according to Blue Ridge Supervisor Tony Buffington (R), who represents a vast swath of western Loudoun.
"This is a big deal because for the first time our rural Broadband expansion effort has garnered support of the board as a whole, whereas in the past it's merely been an effort by one or two members," Buffington said. "This is what I've been pushing for since taking office … with the right leadership we can keep the ball rolling and make a real impact."
The proposed project would be a first for Loudoun, according to county officials, who describe the county's role as "an anchor tenant" to lease the fiber.
Out of 60 county facilities, 53 are in western Loudoun. These include community centers, libraries, and public safety and recreational facilities.
Western Loudoun resident Joe Domino, whose day job involves computers, said he likes the county's idea, but he wonders whether private providers will up for participating.
"I do like the idea, sure," Domino said. "If they put the fiber into the schools and everywhere else and have a connection point that's great—if developers will then take advantage of it."
Supervisors are optimistic about providers partaking. For major providers like Verizon and AT&T, it's expensive to extend broadband services to rural areas, and the county's early plans would cut those costs.
"We don't know for sure they want to participate in it, but it will create another option that they can," said Catoctin Supervisor Geary Higgins (R), whose district covers majors chunks or rural Loudoun.
Buffington added, "Providers will benefit from the long-term security of having Loudoun as an anchor tenant who's helping fund their expansion into much of rural Loudoun, which, in turn, greatly reduces their per-home cost of providing last mile connections to rural residents needing new or improved service."
A key caveat in the CTC survey is that 78 percent of Blue Ridge and Catoctin residents didn't respond.
Speaking to the low response rate, Eusebio Cantone said, "Honestly, at this point people are so frustrated and sick of the surveys that are coming out every few years, [they] have kind of given up."
"It's good to see they are trying to do something—we're just frustrated," Cantone said. "But we understand the challenges just because western Loudoun is so diverse in the topography, and at this point it's nice to see they are trying to do something. I just don't know if it's a solution to help everybody."