Monica Pindell was set to open her new dessert house and gift shop, Mocatinas, on April 3—to coincide with Leesburg's First Friday.
She had been planning for months. Starting in October, she and her husband gutted and renovated the historic location across from the Loudoun County Courthouse. Grungy interiors gave way to crown molding and crystal chandeliers. The stairs got a fresh coat of paint and encouraging messages like, "Give more, take less."
But by mid-March, Pindell realized that the COVID-19 pandemic would keep the doors closed. Mocatinas has postponed its opening indefinitely, and Pindell is selling her gift store stock on the business's website.
"We are praying that we get through this," Pindell said. "I'm trying to keep a positive outlook."
While the coronavirus pandemic is hitting many businesses hard, few have a future as uncertain as brand new businesses. Just when they need to attract new customers most, forthcoming businesses haven't had a chance to reach out to the community or even open their doors.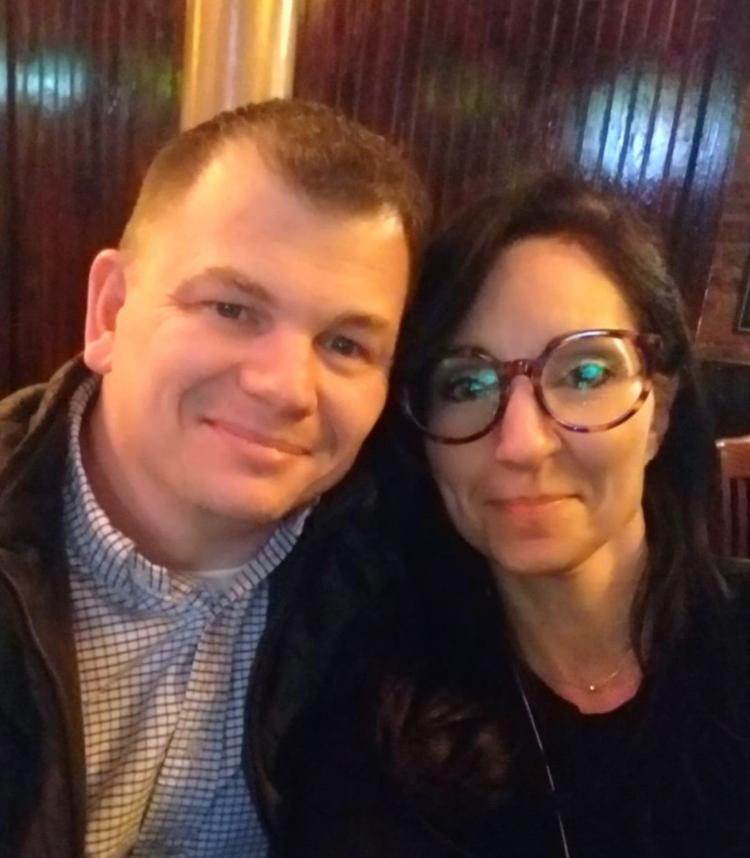 In spite of the uncertainty, many new business owners remain optimistic.
"We're taking this one day at a time," Pindell said.
Last week in Purcellville, Tom and Leslie Payne installed the sign for Dogtopia, the newest location of a national doggy daycare chain, in a shopping center on Maple Street.
While some dog-sitting businesses remain open to care for the pets of essential personnel, business has dropped off since so many dog owners are staying home. And the Paynes, who were in the process of getting a loan through the Small Business Administration, found their application delayed because of the influx of small business relief loan applications.
At this point, the Paynes plan a grand opening for July, a few weeks later than expected.
"Opening up a business like this really [requires] getting out in the community," Leslie said. "Since everything has been canceled, it makes it really difficult to do that in-person promotion that we had hoped to do."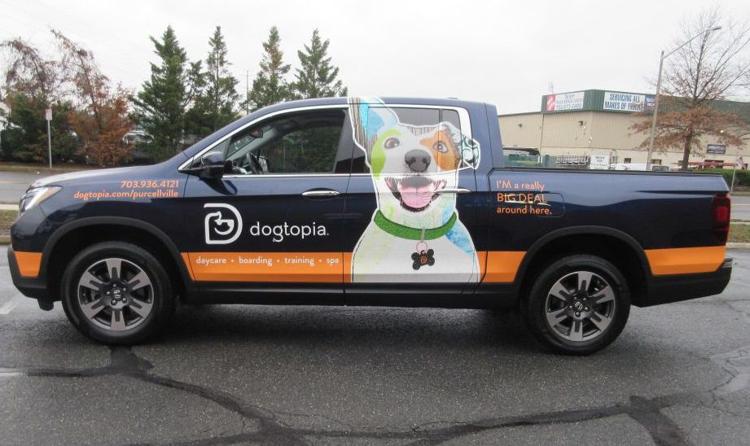 Instead of in-person interactions, Dogtopia will be advertising on social media. They soon hope to post a dog-walking competition—people who walk their dog for the most hours in different dog size categories will win three days of free daycare once the business opens.
"We're trying to hang onto the idea that brighter days are coming," Leslie said. "At some point people are going to get moving and going to work again… We will be opening up with them."
Charles Schech, previously a general manager of The Wine Kitchen, and his partner Lauren Barrett were finishing up renovations for the new Buford's Biscuits when talk of coronavirus gave them cause for concern.
Their business, set to go in the former Señor Ramon Taqueria location in downtown Leesburg, will offer the delicacy of cathead biscuits as well as other Southern cuisine, including local fried chicken and gravy flights.
They were planning to launch in May to coincide with the Dinner on the Rooftop event to raise money for Mobile Hope. Instead, they have moved both to a tentative September date.
When asked whether this setback might mean they will have to close without ever opening, Schech was unsure.
"My optimistic side says, not a chance. We are fortunate that all funds were not spent in the beginning stages and the hiring process was just beginning," he said.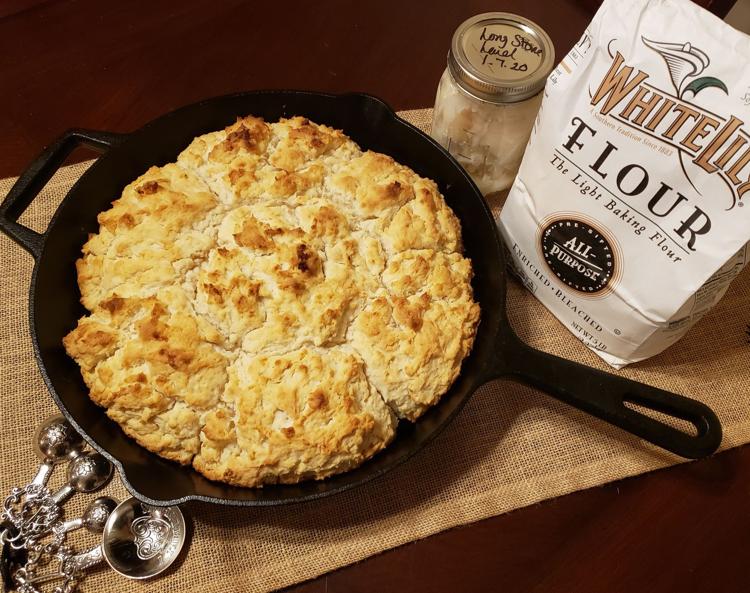 At this point, the couple is moving forward with painting and installing equipment and furniture inside the restaurant.
"When this has all passed, go out and support your local businesses as much as possible," Schech said. "When guests dine at a restaurant, that money pays the staff who in turn spend that money elsewhere.... It goes a long way. Restaurant profit margins aren't as great as most people expect."
Like Schech, Pindell had just begun hiring for Mocatinas when she realized the business wouldn't be opening. Most of her employees hadn't signed their hiring papers yet, so Pindell could put the process on hold.
While she wishes her business could help the community, she almost thinks not being opened is easier at this time.
"I feel that we may be one of the luckier ones," she said. "It's difficult when you have employees that have been working for you for years and you have to lay them off or you have to close your doors… We are so excited to open when this is all over."