Thousands of Loudoun residents lined parade routes and took part in Independence Day festivities over the weekend, with officials saying this year's events were some of the largest turnouts they've seen.
A year after most Fourth of July events were cancelled due to the pandemic, Purcellville's parade kicked off at noon on Saturday, with Purcellville Mayor Kwasi Fraser saying it was "truly a parade to remember."
"In the seven years of being mayor of this great town this has been the largest volume of participants and spectators I have seen in our Fourth of July Parade," Fraser said. "This is evidence that our community is close to full recovery and our local economy is in expansion mode following the challenges of 2020."
Photos: Fourth of July Parades
Councilman Joel Grewe added that the parade was a "breath of fresh air."
"The turnout was amazing and the enthusiasm was evident," he said. "It's so good to be back together again."
Councilman Tip Stinnette added, "We could not have had a better day for it. It was a welcome harvest of unity."
In Leesburg, visitors and residents lined King Street on Sunday for a parade in the morning prior to the evening's festivities at Ida Lee Park, which concluded with a fireworks display.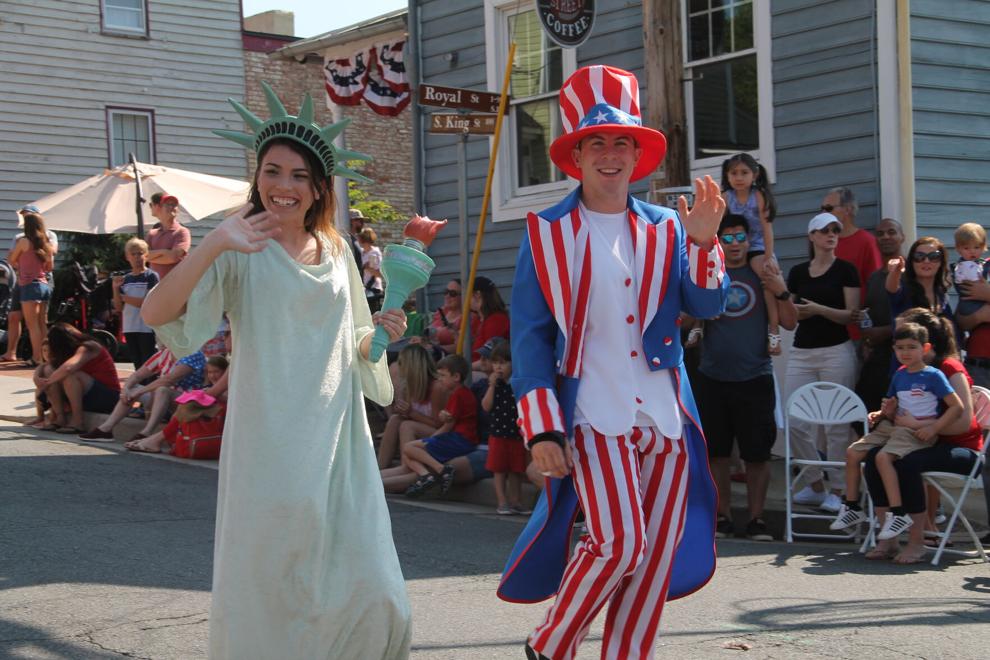 Leesburg Mayor Kelly Burk told the Times-Mirror this was a special year for her.
"After having to make the painful decision to cancel last year's fireworks event, it was heartwarming to see so many people observing and participating in the parade and the thousands that came out to watch the fantastic fireworks this year," Burk said.
Burk added that it was the high vaccine rate in Leesburg and Loudoun County that made it possible to put on a show this year. She thanked the town's staff for their hard work, which allowed visitors and residents to enjoy the day.