Axes and O's, an axe throwing business in Sterling, has only been operating for about 18 months, but it already has three members of their league headed to this weekend's World Axe Throwing League Championships.
Tara Hampton and her husband Alan Radney opened the doors to their Sterling facility on Father's Day in 2020, "smack dab in the middle of the pandemic," she said. The two watched as their business gained in popularity, with their first league forming just two months after opening.
This weekend, they hope to see three of their league members, dressed in Axes and O's jerseys, competing on national television in the World Axe Throwing League (WATL) Championships.
The tournament, which is being held in Fort Worth, Texas, begins Thursday and culminates on Sunday with the finals to be aired on ESPN.
While Axes and O's may be relatively new, the three locals representing Axes and O's this weekend at the world tournament hit the target like seasoned veterans.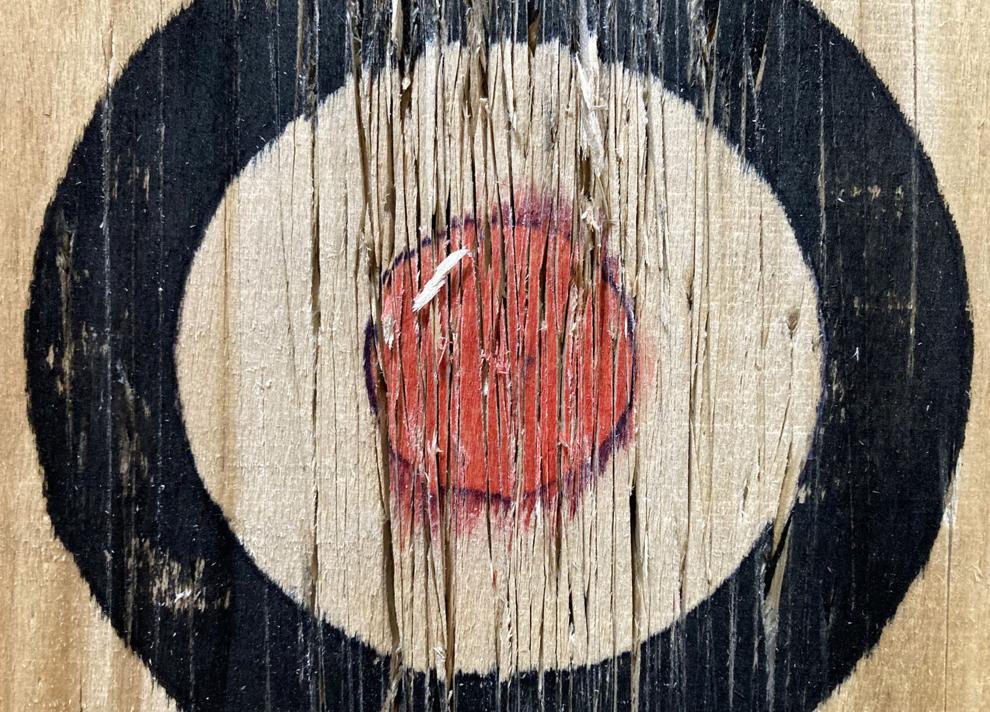 For Fran Lopez, who lives in Annandale and is a member of the Axes and O's league, this weekend's competition will be her second consecutive trip to the WATL championships.
Lopez, an insurance technology consultant, is currently ranked 26th in the world in the big axe division, according to online rankings. The big axe competitions use the type of axe that more closely resembles what one would use to chop wood, as opposed to the smaller, handheld hatchets used in the other divisions.
During this weekend's championship tournament, Lopez will also be competing in the team melee event on a team called Valkyrian Steel, which will kick off the tournament Thursday.
The social aspects of the sport, Lopez said, are some of the things she loves most about axe throwing.
"We've spent the last year in a pandemic," she said. "Now that we're coming out of it, … it's a great way to come and meet new people."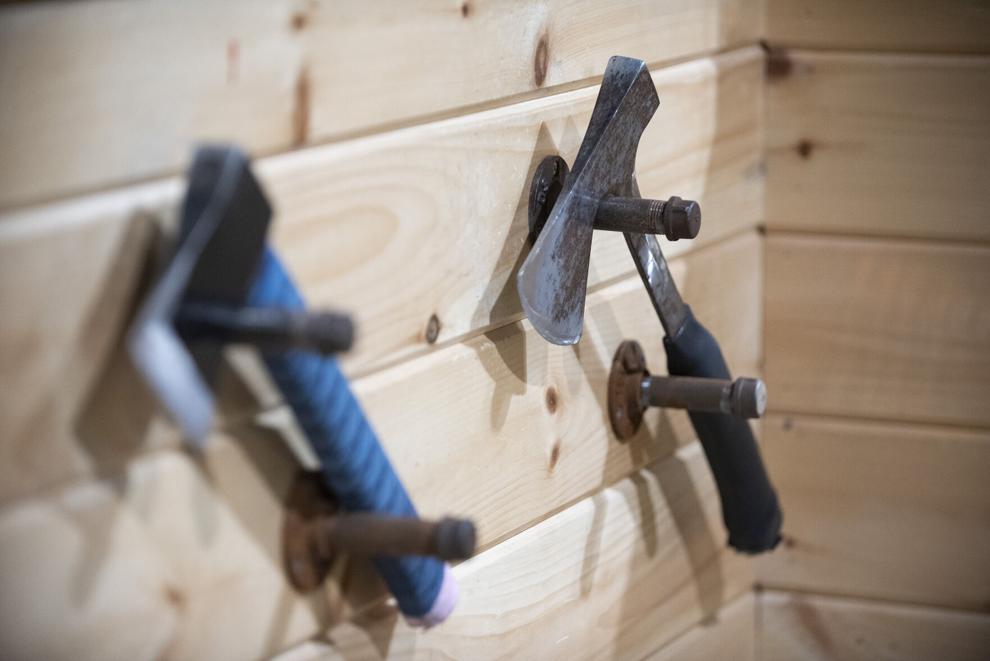 Lopez, who is Filipina-Malaysian, stressed that no matter a person's background or ability, axe throwing is for any and all.
"As a person of color, I didn't grow up seeing people like me ... in sports, trying to make it on TV," she said.
Suzie Bassett, a corporate lawyer from Ashburn, shares Lopez's sentiment on axe throwing's inclusiveness.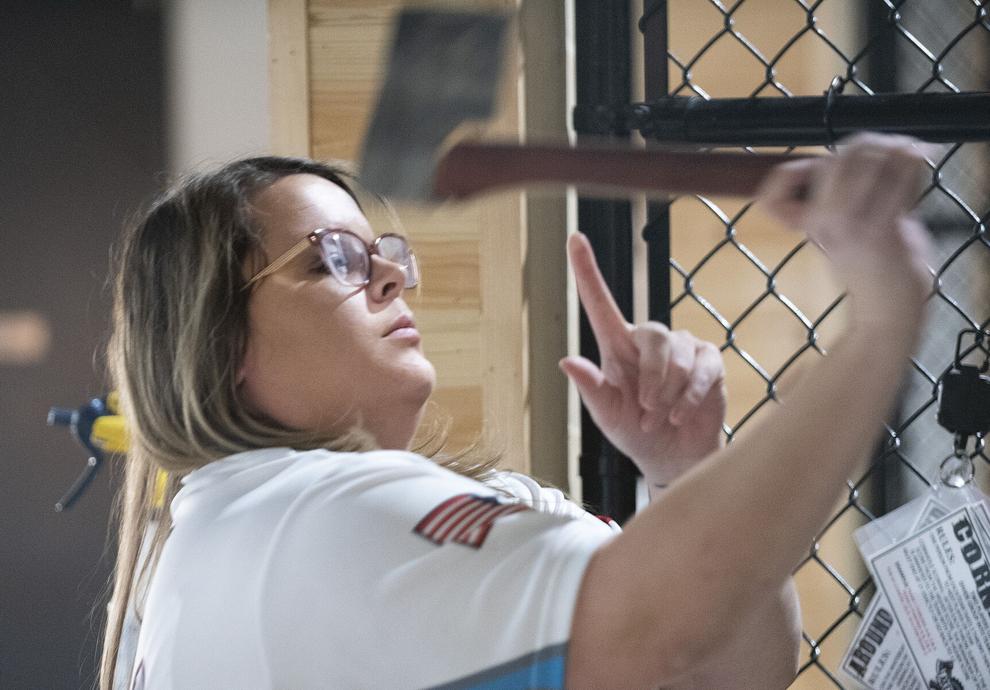 "I think representation matters," she said. "I think a lot of the guys come and they see the girls on the board, and they're like 'Oh, we can knock her name off' — and they don't even come close."
She said about half of the league members at Axes and O's are women. "And for [people] to see that women can do it at the top of the sport, I think is really important," she said.
Sean Rameika, who described himself as "retired(ish)," rounds out the trio of local throwers headed to Texas this weekend.
With a graying beard, Rameika, the group acknowledged, exhibits the "lumberjack" look that people often associate with the fast-growing sport.
That misconception — that everyone in the sport looks like him — isn't the only thing people get wrong. People new to the sport, he said, will often use much more force than is necessary.
"A lot of people when they first grab a hold of an axe, they throw it with everything they're made of — and you don't need to," he said. Rameika said of the top 100 throwers in the world, "not one of them is throwing hard."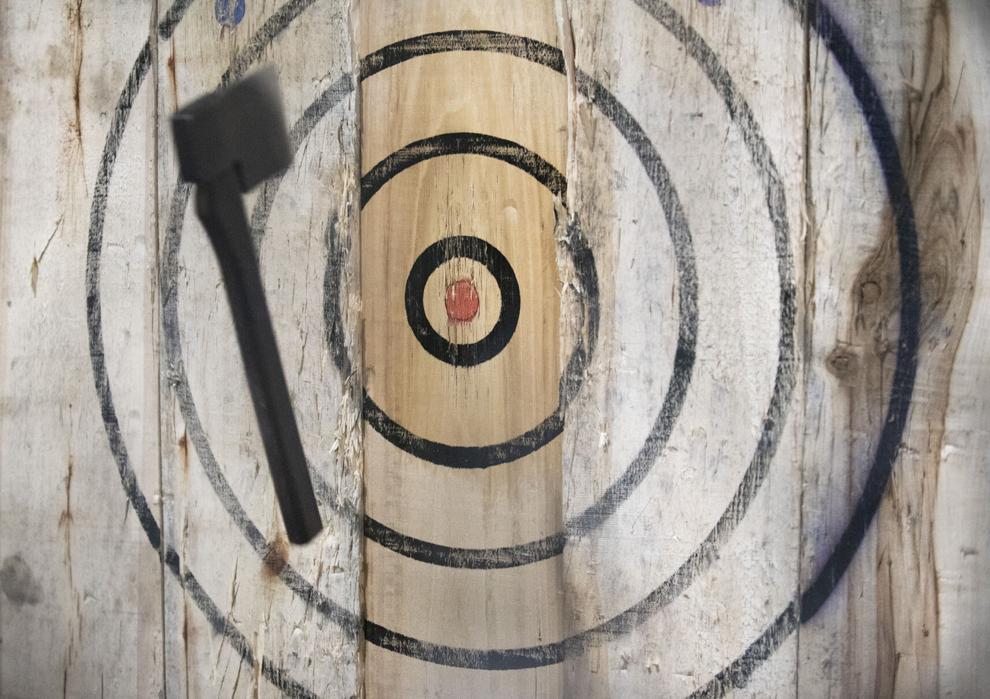 "Every one of them is tight, focused and light; let the axe do the work for you," he said.
During an axe throwing match two players each get 10 throws from behind a line 12 feet from the target (in the "big axe" division they have at least one foot behind a line 17 feet from the target and may not cross a 15-foot line,) alternating after each throw and then switching sides after five throws.
They take aim at a series of circles and dots painted on a target comprised of wood boards, with a bullseye measuring just 3.5 inches in diameter.
A bullseye is worth six points, the inner ring is worth five, and each subsequent ring goes down in value by one point, respectively.
Two 1.5-inch dots, called "killshots," are worth 10 points, but a player must declare their intended shot ahead of time.
Rameika and Bassett, who said they each rank in the top 100 in the hatchet division, will begin the tournament Saturday. They won't compete against each other unless they make the finals Sunday.
"So at that point if Sean sends me home, I'm perfectly happy with that," Bassett said.