Alligator meat may not be the first thing you think of when dining at a New Orleans-style restaurant, but the owners of Bourbon Bayou Kitchen in Ashburn are betting Loudouners will eat it up when it comes time to open.
Owned by Artin Safarian and Rick Crowe, the team behind the highly anticipated addition to the Loudoun restaurant scene are preparing for a soft opening starting on Jan. 25 with a full opening slated for Feb. 1.
Crowe, owner of DC Prime restaurant in Ashburn, approached Safarian, a local businessman, with the idea for Bourbon Bayou in early 2020. After considering a variety of locations, they decided to build the restaurants' space from the ground up in the shopping center at Ashbrook Commons Plaza, located off Ashburn Village Blvd. They signed a lease in November 2020.
"I really liked the concept. Something like this doesn't exist here. The location is perfect in the highest traffic area in Ashburn," Safarian said.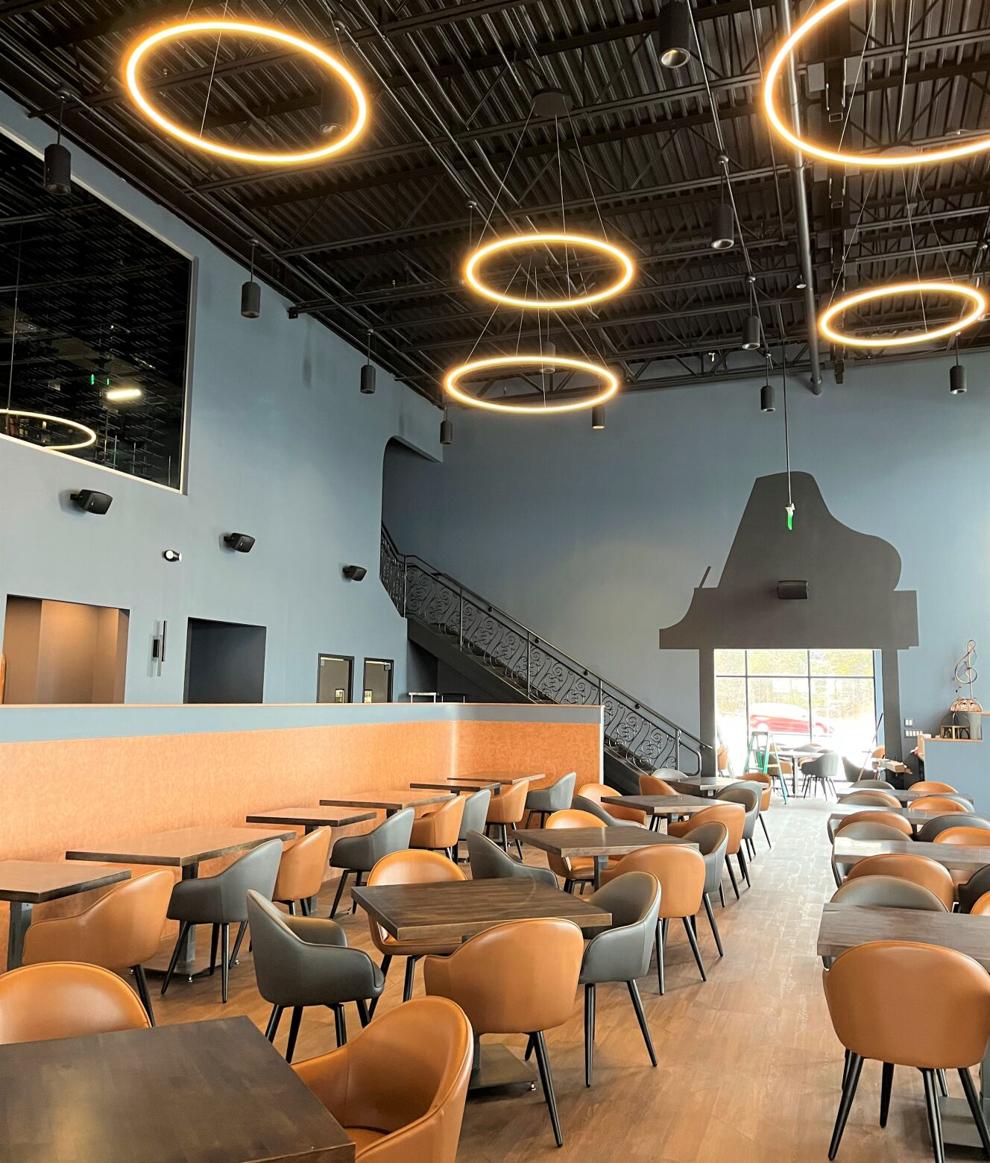 The newly constructed two-story building features 5,000 square feet downstairs with large, bright windows surrounding separate dining areas and a bar/lounge space with comfortable seating. The upstairs will eventually house a 1,500-square-foot private lounge.
The interior design features colorful murals of street scenes and Jazz instruments, with a baby grand piano prominently displayed in one corner for live music. Bayou will offer a combined 175 seats indoors and on the heated patio.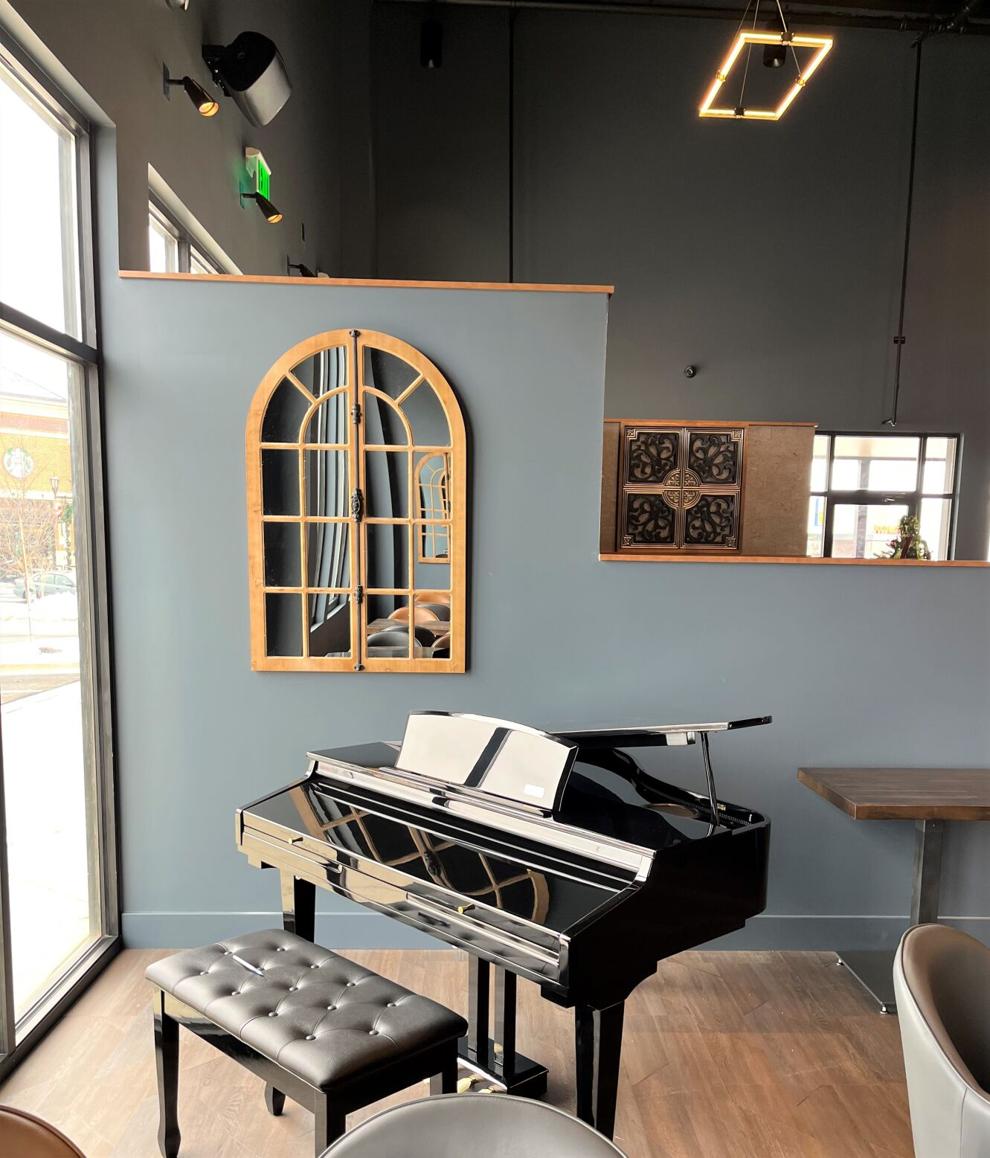 Chef Jazmin West was hired to lead the kitchen and Hadrian Harroo as beverage director and assistant general manager. Both have worked in local restaurants and recently owned a private catering company together.
"New Orleans cuisine has always been a style of food I enjoy cooking," West said. "There are so many influences from my family. This is something I've always wanted to do," she said.
On the menu are traditional New Orleans plates such as Po' boy sandwiches, gumbo, beignets, alligator nachos, Cajun pasta, boudin balls — a mixture of sausage, rice, Cajun spices made into a ball and fried — as well as crab cakes, ribeye steak, and pork chops.
"One thing I have noticed is that everyone makes gumbo differently," West said. "It makes you understand how every gumbo is unique in its own way."
She recently traveled to New Orleans to refresh her memory of the flavors of the region.
"I think the alligator nachos will be a big hit," she said. "The fried alligator tastes like chicken nuggets."
For dessert, she says the banana pudding has been popular among her taste-testers. She has also been perfecting a recipe for beignets — squares of fried dough — which are "the most accurate" she's seen in the area.
Harroo has been busy curating the bourbon list and craft cocktail recipes for the bar. He says there will be a limited menu of bourbon options, with unique brands not often seen in Loudoun County.
Cocktails will be craft-oriented, he said, and made with fresh herbs, freshly ground spices and no pre-packaged mixes.
"We are paying close attention to detail and the quality of ingredients," Harroo said.
West echoed Harroo, adding that she hopes patrons will enjoy the experience they have planned for the restaurant.
"We want it to be an experience between the guest and the server. The more we put into that relationship, the more you will want to come back again," she said.