Dog lovers unite: A pet-friendly vibe at Fire Works Pizza provides a welcoming atmosphere for man's best friend.
About five years ago, Fire Works General Manager Jennifer Miller thought it would be fun to have a dog-themed event at the popular Leesburg restaurant. She has two dogs of her own and felt the patio would be a great place for dogs to enjoy an outing.
"We are very dog-friendly here," Miller said.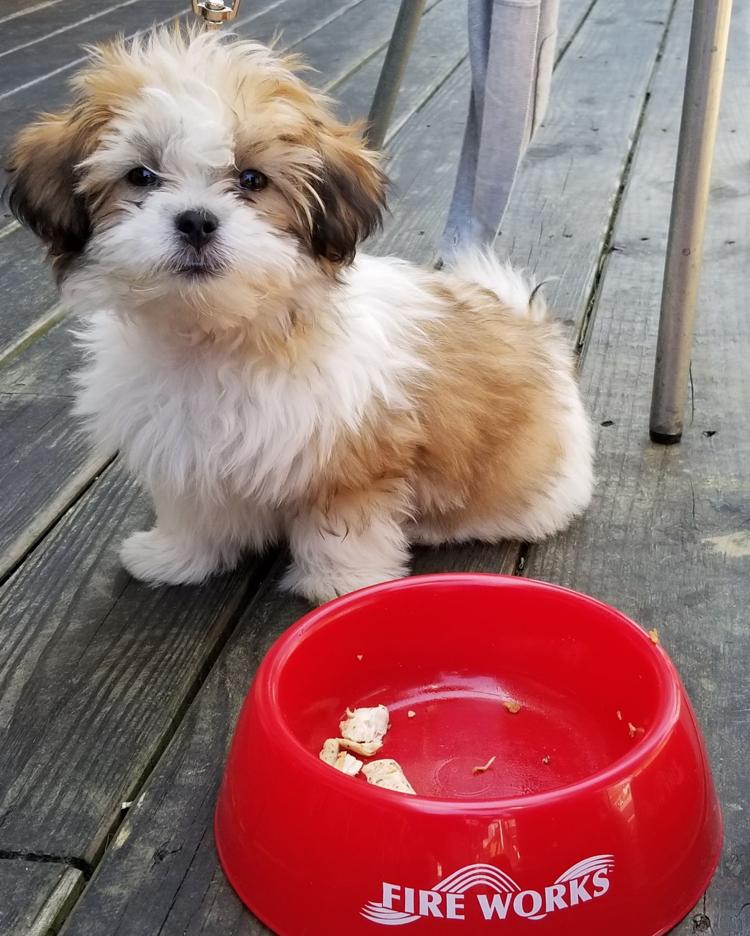 So Miller and her team created "Pups on the Patio," which now has a special menu of snacks for dogs. The menu features organic, homemade dog biscuits and bacon chicken meatballs with no spices. There are also Fire Works dog bowls filled with water.
"Pups on the Patio" runs from May to August. Visitors can come to Fire Works, take a photo of their dog socializing on the patio and email it to the restaurant. A winner is selected at the end of each month for a $25 gift card to Fire Works.
New this year, the staff has started "Foster Tuesdays," during which dogs may be brought to Fire Works wearing "adopt me" gear. For each foster dog visiting the eatery, customers can receive 25 percent off a 14-inch pizza from May through October.
"It has been really successful. Last week, there were four foster dogs and two received interest in adoption," Miller said. "We just love dogs. Everybody here loves dogs. One server said this is the best place to work because we get to play with dogs all day. Rescue dogs are especially near and dear to my heart."
Over the past few years, Virginia has relaxed laws regarding dogs in restaurants. In 2016, the Virginia Department of Health amended its rules to allow dogs in outdoor seating areas at restaurants. In 2018, a law was passed to allow dogs inside brewery taprooms and winery tasting rooms as long as they stay out of production areas.