Chefscape's year-long renovation of the former Smokehouse Live space at Village at Leesburg is complete, and company officials are set for a big grand opening celebration this weekend.
The new co-working space for "food-preneurs" was announced last February, and excitement has been building for the final unveiling.
Owned by Rob Batchelder and Ginny Grivas, the food prep and business incubator includes 11,000 square feet of kitchen areas – including a gluten-free dedicated space – event space, a food hall and a year-round farmers market.
Saturday's grand opening celebration will kick-off at 1 p.m. – the same time as the Village at Leesburg's popular Ice Festival outside.
The lineup includes a member showcase with free food samples from 1 p.m. to 5 p.m., followed by a ribbon cutting at 5:30 p.m. and live music from 5 p.m. to 8 p.m. Rooted + Bloomed, Muggerz BBQ, Sultry Soul Food and Sandwich Bistro will be serving up fare.
From 6 p.m. to 8 p.m., Chalkaholic artist Tonia Priolo will demonstrate her work. From 9 p.m. to 1 p.m. DJ Romin will turn dance music.
Chef-inspired cocktails and locally sourced beer and wine will be available all day at Bar Ahso -- the sister establishment to Jason Maddens' Ahso Restaurant in Brambleton -- with the option of ordering a to-go cup to walk around and view the ice sculptures.
Batchelder launched the original Chefscape on Ashburn Road in 2016 in an 1,800-square-foot shared kitchen. It was an immediate success, he says, and he has been exploring how to expand it on a larger scale.
Together with Grivas, they came up with an idea to create a "haven" for food entrepreneurs that aims to help culinary professionals succeed.
"Local owners of food trucks or food service and catering companies had nowhere to cook here in Loudoun. There is a 60 percent fail rate in the first year and 85 percent in five years for businesses in this industry," Batchelder said.
Renting kitchen space at Chefscape offers much less financial risk, he said, adding they are trying to create a food community network."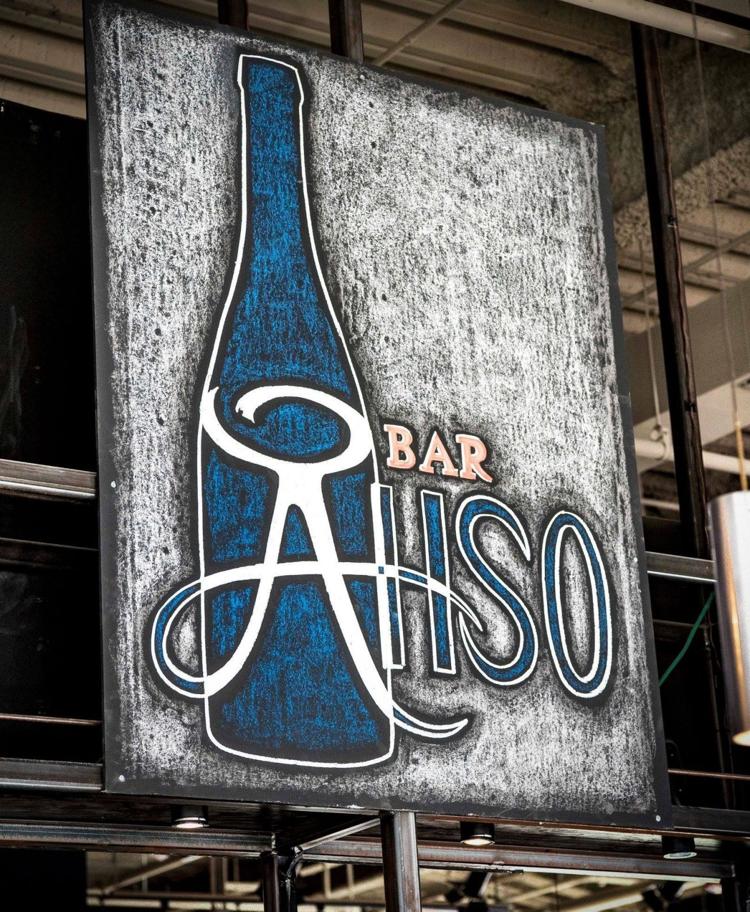 Chefscape will offer "business 101" classes, speaking events and additional information for how to run a restaurant.
About 50 members are in the process of setting up kitchens at Chefscape, which has a capacity for nearly 80.
The food hall will serve as a revolving Chefscape test kitchen so patrons can experience the cooking of a variety of members. The first to be featured is Tumi Urban Kitchen, which specializes in Peruvian fare and is known for their fried empanadas.
"Everyone has a good recipe or idea, but there is tremendous risk for start-ups. What if there were a way to start in a cost-effective way with less risk?" Grivas previously told the Times-Mirror. "Chefscape allows a start-up to see if this business is what they want to do before they blow their kids' college savings account."
Farmers markets will begin in March. In addition to the regular market schedule, they are planning to host night markets outside once a month with string lights, live music, fresh food vendors and a "cool vibe."
Batchelder said he is excited about the opportunities Chefscape will provide for the community.
"We started three years ago and always envisioned finding a way to bring these super talented food vendors to the public. This is a great experience for the public and for our vendors to have the exposure to market their creations," Batchelder said.