This summer, two growing businesses are partnering to expand their shops in downtown Leesburg.
Located in heart of the Village of Waterford, Corner Store has evolved over the last two years to become a popular destination for antiques, gifts, coffee and pastries.
Owned by Sarah Holway, who lives in Waterford, and a friend, the duo originally started the business as a way to transform the previously unused space as a place for local residents to gather.
"This felt like a natural place, it felt like it was me trying to combine my interest in interior design and providing a place for people to gather. People have wanted coffee and pastries here for a long time," she said.
In early 2020, her friend moved away and Holway took over sole ownership of the store.
Holway previously lived in Washington, D.C. and commuted every week to Purcellville to pick up her CSA (community supported agriculture) items at Moutoux Farm.
It's through her CSA membership that she developed an interest in and became involved with the farming community in Loudoun County.
Eventually, she decided to join the farming community she had come to love and moved to Waterford to be "closer to her food," she said.
Her interest in local food is not simply personal — Holway is also co-founder and education director of DC Greens, a nonprofit based in Washington, D.C. which strives to bring local food into schools and promotes access to healthy eating.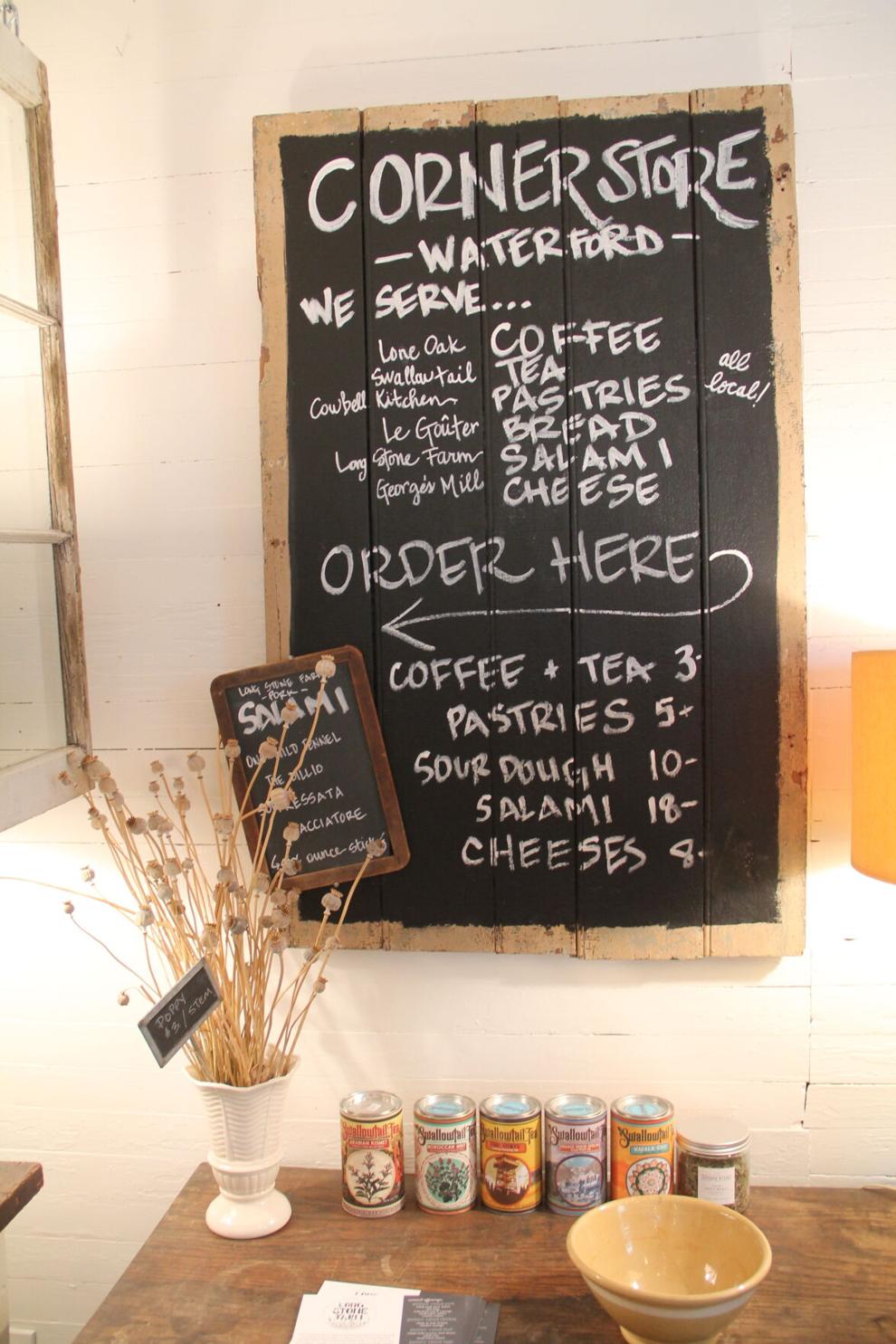 The vision for Corner Store is based on Holway's second passion — for interior design.
Corner Store is filled with antiques and vintage items, as well as other local and handmade products such as jewelry, candles and body products.
Cowbell Kitchen supplies pastries and other treats to compliment the coffee offerings.
"Everything in here is either local, handmade or vintage," she said."I love to do design consultation. I just returned from upstate New York where I filled my car five times. The fun part is to spend the time finding things," she said.
Frequent events at the store are also designed with a localized theme. Recently-launched monthly homemade pizza nights hosted by the owners of Fireside Farm in Wheatland are very popular, she said.
Holway's long-standing relationship with Cheryl Strasser and Bre Grant, co-owners of Cowbell Kitchen, led her to consider renting a storefront in the building located in front of Cowbell Kitchen on N. King Street.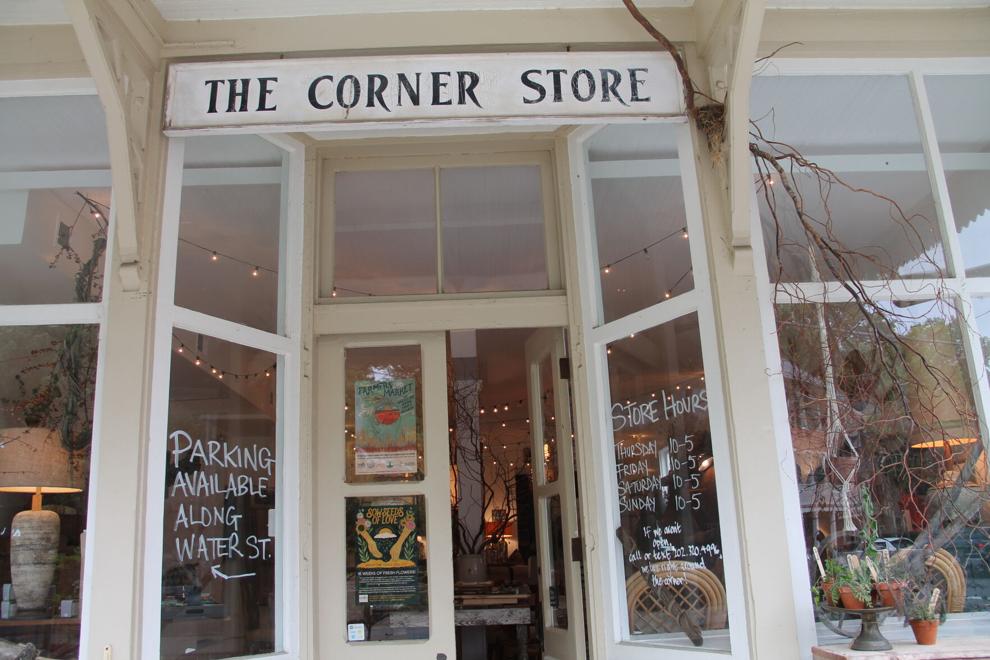 They decided to collaborate on the project, which will provide Cowbell Kitchen with indoor dining space — something they do not currently have — and it will give the Corner Store a second location in Leesburg.They are renting the front two rooms of the building on the first and second floors. The first floor will be for home design and seating for dining. The second floor will consist of additional items sourced from local and regional artisans.
Their goal is to open sometime in July or August.
"We want to create a beautiful space that feels good when you come in," Holway said.
Grant agreed, adding, "This new seating will be good for hot, cold or rainy days. We are also waiting for our liquor license to sell wine and beer, and a walk-up service window with a new menu addition," she said.The menu currently includes breakfast, brunch and lunch items, including vegan and vegetarian dishes. There are also a variety of pastries, homemade buttermilk biscuits, cookies, donuts and cakes, buckwheat pancakes, avocado toast, grilled cheese, homemade soups, quiche, smoothie bowls, a veggie burger and much more.
Their goal of supporting local farms and businesses continues to be an important feature at Cowbell Kitchen, Grant said.
"We love the Corner Store and she is an amazing partner. We are really excited," she said.