While "date nights" with a spouse or significant other have changed over the past six weeks during the COVID-19 pandemic, couples around Loudoun County are managing to find fun activities and ways to spend time together.
With two kids home from college and one in high school, Stephen and Barbara Lindemeyer of Purcellville have set up virtual happy hours with their friends on Zoom each week.
The Lindemeyers wanted to make the happy hours a little more interesting, so they dressed up in costumes to surprise their friends. Last week, it was a prom theme, with Stephen in his tuxedo and Barbara in an old bridesmaid's dress. They held up a "LHS Prom 2020" sign and played the song "Forever Young" while walking into the camera waving and smiling arm in arm.
"We are trying to have fun. It puts you in a good mood and it's fun to dress up," Barbara Lindemeyer said.
Everyone on the video call was surprised and entertained, she said.
Other fun activities -- some including the entire family -- have been firepit nights, game nights and an outdoor movie night.
In Round Hill, Carolyn Dobson and her partner William Gullion also have teenagers at home.
To find some time alone, they plan dates once a week. One week they picked up food at the Purcellville Pub and went hiking and had a picnic lunch.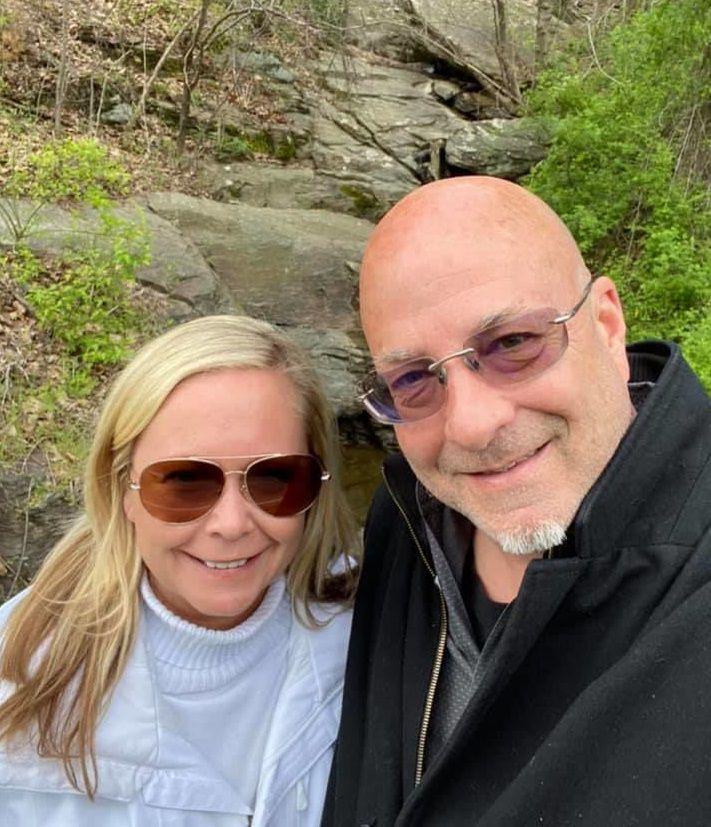 Another week they grabbed dinner at Magnolia's, wine from Notaviva and closed off an area of the house, set a table with candles and had a romantic dinner.
"We like to support local restaurants and doing these special dates helps us try and forget about what we're going through," Dobson said.
Dobson said they try to find ways to connect as a couple and to ensure they have time for each other.
"If we can't go out we'll create romance in our living room," she said.
For the upcoming weekend, they have invited local musician Mark Cullinane to do a live backyard concert for the whole family, an event they are looking forward to.
Planning special events is the focus of Amy and Luke Denton's Divine Wine Tours business, which has come to a standstill since the coronavirus pandemic began.
"This was going to be our year. We were just blowing up with new business. Hopefully we will bounce back," Amy Denton said.
Denton considered ways to promote their business, and the obvious answer was to team up with vineyards in Loudoun County and deliver wine.
Denton created date night baskets in partnership with Sunset Hills Vineyard and 50 West, which she says have been a big hit.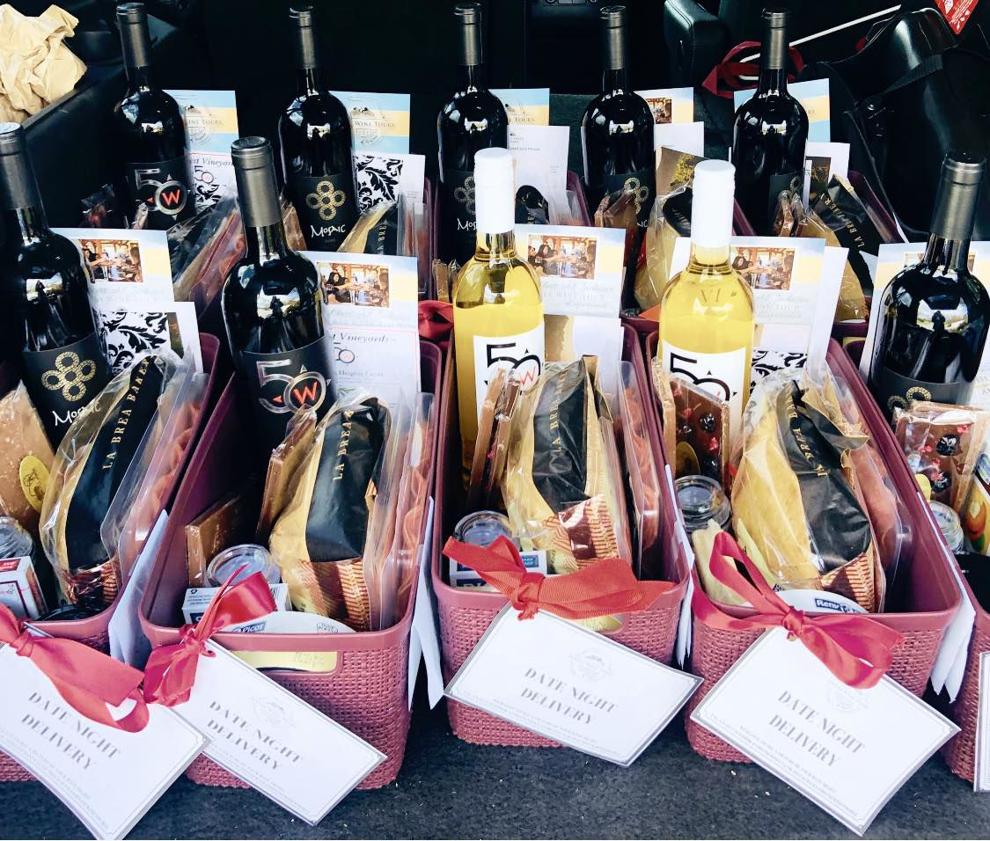 Each basket contains a bottle of wine, a loaf of fresh bread, charcuterie meats, cheeses, chocolate from The Conche, a deck of cards and a candle.
"People are loving it. It's a fun way to bring Virginia wine to people and an excuse to have a date night. We are getting great photos of people playing cards and having an opportunity to bond while they are stuck in the house," Denton said.
The baskets are $100 each and are available online at sunsethillsvineyard.com. Delivery is on Thursday, Friday and Saturday each week all over Loudoun County and in other areas of northern Virginia.
Denton said they are also planning a Mother's Day basket for $125 with Sunset Hills or 50 West Vineyard wine, chocolate from The Conche, a lipgloss and lipstick from Melissa Franklin and flowers from Alice's Table, also available for purchase at sunsethillsvineyard.com.