Middleburg has long been known as a hub of activity in the local equestrian community. From point-to-points to clinics to polo, the northern Virginia community has been synonymous with equestrian sports for decades.
With Aleco Bravo-Greenberg and his now fully-restored Rutledge Farm, however, Middleburg is pushing into new territory when it comes to world-class riding.
"What we're doing here, it's really groundbreaking," Bravo-Greenberg told the Times-Mirror. "We're able to pull in some of the best high-performance riders in the world and make them available to area riders. That's huge."
The success Bravo-Greenberg is experiencing with his new endeavor – introducing world-class riding clinics – shouldn't come as a surprise. His resume reads like the dream American success story: farmer, entrepreneur, film festival organizer, Georgetown graduate.
Asked how the idea for clinics came about, the answer came naturally.
"It was really pretty simple, actually," Bravo-Greenberg said. "One of the clinicians returning this year is gold medalist Will Simpson, who I've been friends with since we were kids. Before last summer, he and I decided to host a couple quick clinics with some amateur riders in the area that ended up going really well. This was right at the tail end of our renovations on the farm, and then, just this past winter, I decided to travel down to Florida, and once I got there I invited several of the world's top riders to come up to my farm and teach clinics."
Few places in the U.S. are more fertile recruiting ground in the equestrian circuit than Florida during the winter months, where some of the most talented riders in the world congregate to train and host a multitude of events.
For Bravo-Greenberg, it doesn't hurt to be able to offer 128 pristine acres in the Blue Ridge foothills to the best in the business.
"We have a bunch of gold medalists scheduled to come in and teach clinics," Bravo-Greenberg said. "The first one is Mclean Ward, one of the top riders in the world. We have more in the pipeline, as well, but I don't want to advertise them just yet."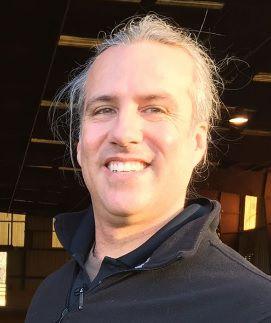 The clinics themselves vary in scale, from four clinicians up to eight, all of which offer a high level of visibility and transparency. Q&A sessions commonly follow the clinics themselves, sometimes running up to an hour.
To put into perspective the level of talent at the clinics, Bravo-Greenberg said, "It would be like having kids from the local high school programs come out and train with LeBron James and Kevin Durant then get to sit around and pick their brains."
As for future plans at Rutledge, Bravo-Greenberg was bullish, saying, "We want to not only continue doing this, but also expand. We want to expand to other disciplines. Right now we're only hosting Grand Prix riders, but we're also looking at adding three-day event riders and dressage and doing it all at a level that no one else currently is."
After more than two years of renovation, Rutledge Farm features stables, an indoor arena and large outdoor track. The farm also boasts a beautiful mansion, the foundation of which predates the rest of the property.
"I thought I could get the renovations done in six months," Bravo-Greenberg said. "The original cabin that the house is built on, no one knows how old it is. I can definitely say it predates 1740 … It really is beautiful, it's a special place."
Rutledge, which has produced multiple award-winning thoroughbreds throughout the years – most notably Colonial Affair, which won the 1993 Belmont Stakes – appears primed to further add to its decorated history with Bravo-Greenberg steering the ship.