Winemaker Nate Walsh fell in love with the work before he fell in love with the wine.
An early 20-something, fresh out of Virginia Commonwealth University, Walsh found himself living with buddies outside of Charlottesville. Like so many in that time of their life, the kid needed some money.
So he inquired with the area wineries, and eventually landed a "cellar rat" role Horton Vineyards in Gordonsville, one of the largest vineyards in Virginia. From there, Walsh's wine interest blossomed – first in the process, the science and, eventually, the taste. It soon became clear: he had the bug.
"It's just a cool mixture of physical work and the seasonal changes, and there's a philosophical aspect to it," Nate Walsh said in an interview with the Times-Mirror. "You can get monumentally geeky about it."
For instance, Walsh said, he'll "never know enough about Bethany Ridge" –the Walshes' prized vineyard in Waterford. In wine, there's always more to learn.
Similarly, Sarah Walsh – Sarah Bryant at the time – became taken with rural Virginia's charms while working at Oak Grove Farm in Marshall.
"I was quite literally making hay and milking cows," says the Georgia native.
This was in 2010, in the immediate wake of Sunset Hills Vineyards owners Mike and Diane Canney entrusting – and, some might say, taking a chance on – Nate Walsh to lead their winemaking and vineyard management operations. (Not bad for a guy who studied English at VCU and cared little for wine just five years earlier.)
Sarah, while studying to get her Wine and Spirit Education Trust certification, was urged by her instructors to get out to the vineyards, to get her hands dirty and learn about wine from ground to glass. One place that was open to mentoring: Sunset Hills in Purcellville.
Nate and Sarah met cute at Sunset Hills in 2012, and it was pretty much game over from that point on.
"OK, yeah, we pretty much hung out every day," Nate says, half-bashfully.
The two were married within a year.
In 2013, the Walshes discovered Bethany Ridge, a pristine Waterford vineyard owned by local businessman and philanthropist Mike Wheeler. Nate was familiar with Bethany Ridge through his work at Sunset Hills, but he hadn't fully explored the 25-acre property.
"I think anybody who has been up there is like, 'Oh, this is different, this is special,'" Sarah says. "I think we are really lucky because we've been really particular about the sites we are willing to work with. In looking at the state as a whole, we truly believe that we are farming some of the best sites in the state. That sounds like a bold thing to say, but looking at Bethany Ridge and Russ Mountain we truly believe the caliber of those sites is world-class. "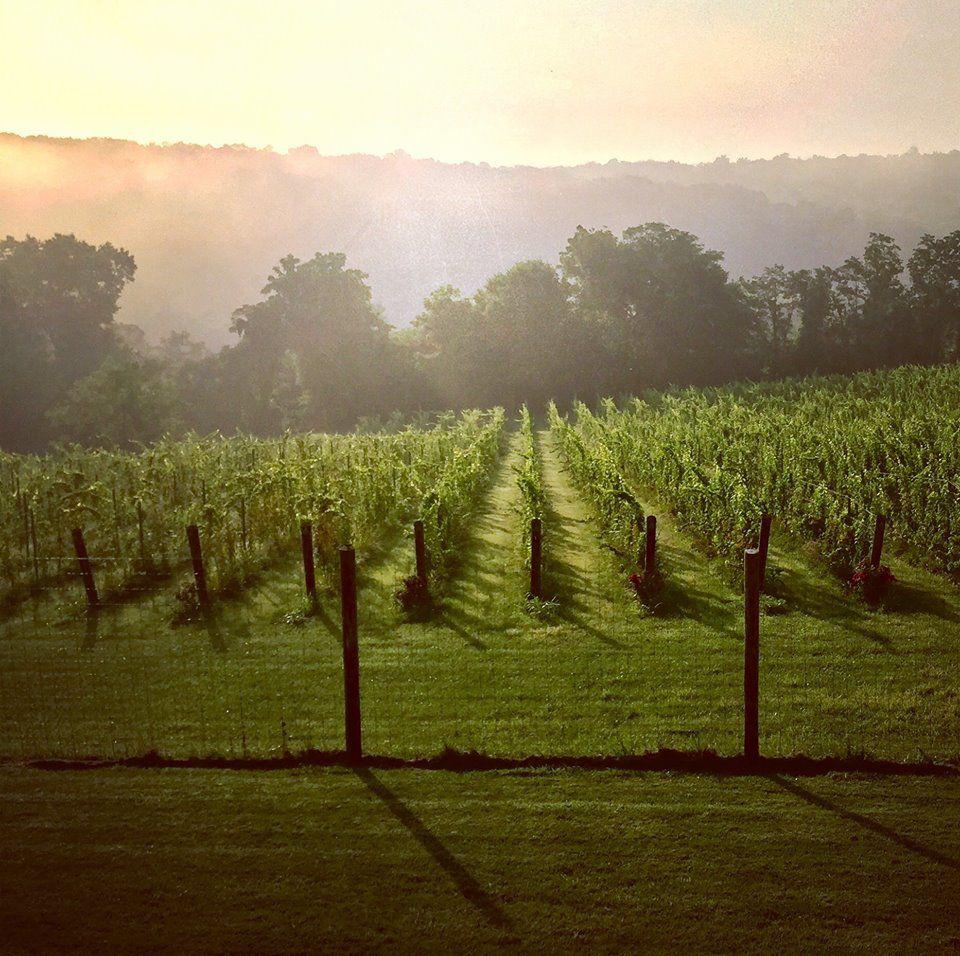 Fast forward four years after they married, and circumstances led to an opportunity the Walshes would've been fools to neglect. North Gate Vineyards just outside of Hillsboro, one of the most-respected wineries in the state, went on the market. A gorgeous, turn-key tasting room and well-producing vineyards were for the take.
By now Nate Walsh had amicably left Sunset Hills to focus on producing limited offerings of Walsh Family Wine, which was being sold to a few local restaurants but was produced predominantly for the husband, wife and friends to enjoy.
In partnership with Wheeler, the Walshes went all in. The team purchased the former North Gate property in 2017 and, voila, the 30-somethings found themselves winery owners.
"We never thought this would happen," says Nate Walsh, who grew up in Ohio.
While terms of the deal were not disclosed, North Gate's listing price was initially $4.25 million. Mark Fedor, the former owner, said after the sale he was "proud to be able to pass North Gate Vineyard over to the very accomplished hands of Nate and his team."
"His passion for producing quality Virginia wines and his commitment to the Virginia wine industry parallel our own and are a natural compliment to continue and build upon what we have created here at North Gate," Fedor said.
While initial plans for branding and operations were fluid, the couple eventually decided to keep it simple: Walsh Family Wine it was. The tasting room opened its doors to the public this spring.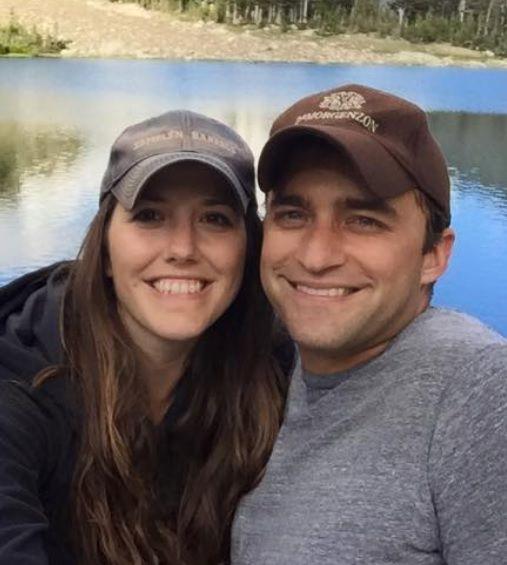 The business plan? Exude passion. Spread the love.
"In any business, the people that you really get excited about are the people that [when] you're in front of them, you immediately can sense, 'Man, they are so passionate,'" Sarah Walsh said. "Yeah, it's a business, but it's a business that really came from and grew out of our passion for great sites and great wines."
The couple takes immense pride in the fact their wine is 100 percent Loudoun-grown. In addition to their first love, Bethany Ridge, they oversee several other vineyards across the county, including Russ Mountain in Bluemont and Weatherlea in Lovettsville.
It's been a whirlwind decade for Nate and Sarah, one that included the birth of their first child, June, in 2016. Loudoun has been good to the Walshes, and they plan to return the favor with an inviting property and carefully crafted wines. Sarah says it's a little crazy how immersed they've become in the agricultural community.
"It truly started because Nate and I just wanted to work in the vineyard together and make wine that we would drink at home."