Middleburg Film Festival organizers today announced the audience choice winners for narrative and documentary films from the 2018 festival, which wrapped up Sunday afternoon after four days of films, panel discussions, concerts and parties.
"Green Book," directed by Peter Farrelly and starring Viggo Mortensen and Mahershala Ali, won best narrative, while "Biggest Little Farm," directed by John Chester, claimed best documentary.
"Green Book" follows a bouncer and world-class pianist as they embark on a concert tour from Manhattan to the the Deep South in the 1960s. The two rely on "the green book" to guide them to establishments that were safe for African-Americans at the time, given the pianist was black. The film also won the People's Choice Award at the Toronto International Film Festival, where it premiered in September.
Mortensen, director Peter Farrelly and score composer Kris Bowers spoke to the audience after a screening on Sunday. 
Farrelly said he felt the film explored timely themes about racism and prejudice, and he was intentional in staying away from tropes to present the story as authentically as possible.
Being both a drama and a comedy, Mortensen said he feels the film's message will be more widely received.
"I thought I knew a lot about that period, historically, in this country, pre-civil rights era, but there was things I learned as I went along as well. It was a history lesson, an ethics lesson, a lesson on the limitations of first impressions, about the dangers of ignorance which breeds mistrust and even hatred and violence and there's so many things in this story," Mortensen said. " … It's not too preachy for the converted in a sense. Hopefully hoards of people of all persuasion will see this film all over the country … It's a great way to get people to think about serious things, because they're laughing, they're enjoying what they see."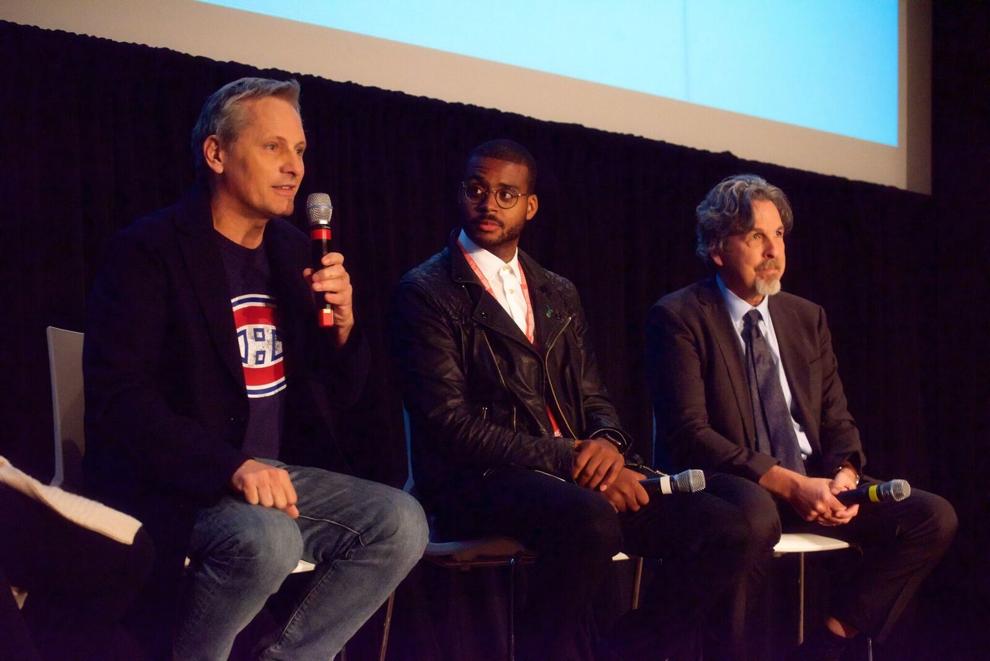 "Biggest Little Farm" showcases the director and his wife as they attempt to develop a sustainable farm by reawakening the ecosystem on 200 acres outside of Los Angeles.
The winning films were selected by audience ballot.
This year's Middleburg Film Festival – marked by an appearance from Maggie Gyllenhaal, who was honored with a leading actress award, a concert celebrating iconic songwriter Diane Warren and a Saturday-night screening of "The Front Runner" – featured 29 films from 17 countries.
"This year's slate included fantastic films from all over the world that not only entertained and engaged our audiences, but also contributed to our understanding of the world and one another," Susan Koch, the festival's executive director, said in a prepared statement Monday. "It was especially fitting to close the festival with 'Green Book,' a film that speaks to our common humanity."
Sheila C. Johnson, founder of both the festival and Salamander Resort, which serves as the event's home base, said the weekend saw "overwhelming enthusiasm" and highlighted the "stunning setting of Middleburg."
"The entire festival was abuzz with lively and thoughtful conversations generated by these terrific films," Johnson said.