Looking for a simple, historic abode that's surrounded by nature and requires minimal upkeep? How about a sizeable lot on which to build your dream home and a place to crash in the meantime? If you fit either description, you're sure to love this recently updated single-bedroom cottage in Lovettsville, which is listed at $344,900.
Built in 1915, this petite retreat sits on 2.37 open, easily-developed acres and enjoys a slew of upgrades completed in just the last two years, including a new kitchen, electrical wiring, plumbing, insulation, siding and windows.
While it sits adjacent to forested land in conservation easement, the property itself has a view of the sky unobstructed by trees or light pollution, leading listing agent Ian Moffett to call it "a great property for star gazing."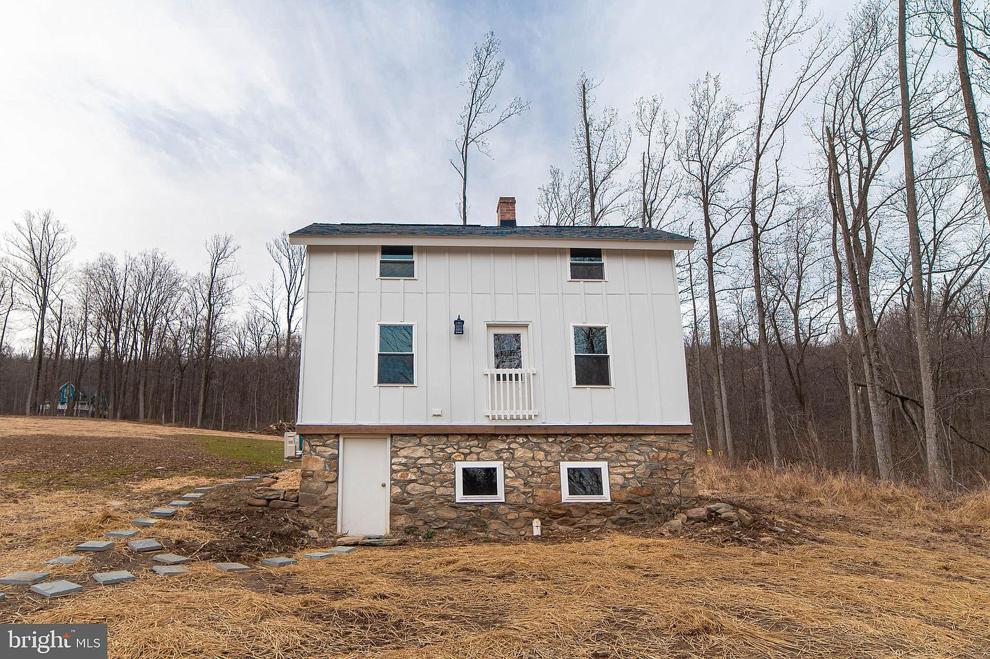 A secluded, unpaved road leads to the gravel driveway, from which one takes a short jaunt up a stepping-stone path to the slabbed front porch. With some chairs and a grill or fire pit, this space on its own would be an ideal spot to enjoy a clear night with friends. When more guests show up, the open lot is perfect for setting up a circle of lawn chairs and lighting a bonfire.
The one-room main level showcases a sleek, modern sensibility with new flooring and wood ceilings— every corner ablaze with natural light thanks to the north and south walls being studded with windows.
A complete kitchen space fits into a single wall — with a fridge, stove-oven combo, dishwasher and large sink punctuating a row of white cabinets — while the space opposite can accommodate cozy seating and an entertainment setup.
Future owners will have the unique privilege of saying they get an entire floor of the house to themselves, as the upper level is comprised of the bedroom and bathroom, with both situated beneath a sloped, wood-paneled ceiling.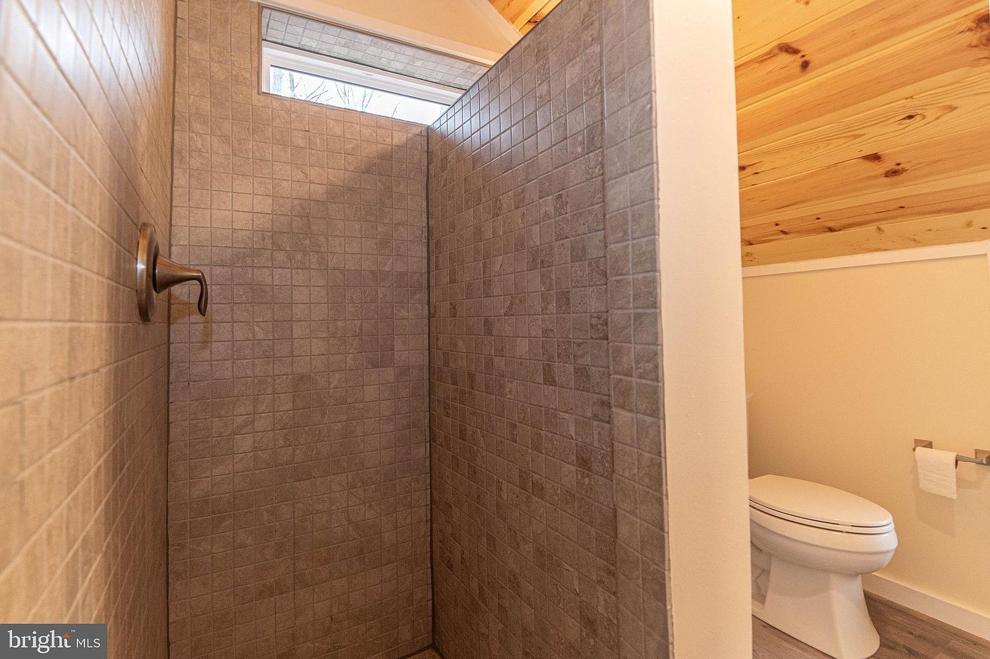 While the bedroom is an open, largely unencumbered space, the bathroom is a feat of compact luxury, with a standing tiled shower, toilet and vanity fitted into roughly two-thirds the width of the house. The remaining space functions as a laundry room with space for a washer-dryer combo.
Beneath the home is a stone crawl space that can function as storage, while a newly-drilled well and four-bedroom septic system sits elsewhere on the property. Travel to nearby nature hotspots is a cinch, and downtown Lovettsville is only 11 minutes by car.