Loudoun County's wine industry is welcoming yet another name to the list of 45 wineries in the county with the opening of Williams Gap Vineyard in Round Hill on April 23.
The vineyard is owned by Virginia resident Jack Sexton, a veterinarian based in McLean, and his wife Jeanne, who together purchased the property in 1983 as a place for their family to escape and enjoy on weekends.
Sexton's daughter, Caroline, fondly remembers flying kites on the property with her two brothers when they were children. The property is also where Caroline and her wife, Nicky Kanner, were married in 2019.
"It is a beautiful place to come to enjoy the countryside," Jack Sexton said. "This has been a labor of love which I've worked on for a long time. Each year, we improve it more and more."
Sexton planted his first two acres of grapes in 2006, with the first harvest being two years later. Since then, he has been growing grapes on the property and selling them to local wineries.
Over the years, Sexton purchased additional land around the property, which is adjacent to Williams Gap Road. The farm now spans 200 total acres, with 35 acres under vines.
He says the soil conditions, drainage, and elevation of the property have proven to be beneficial for growing grapes.
Six years ago, he built a barn which was intended to be used for storing farm equipment. Sexton, however, saw an opportunity to expand the business by adding an events venue and tasting room to the property. Designed by Amy Walton, of Hamilton, the barn was renovated in time for his daughter's wedding.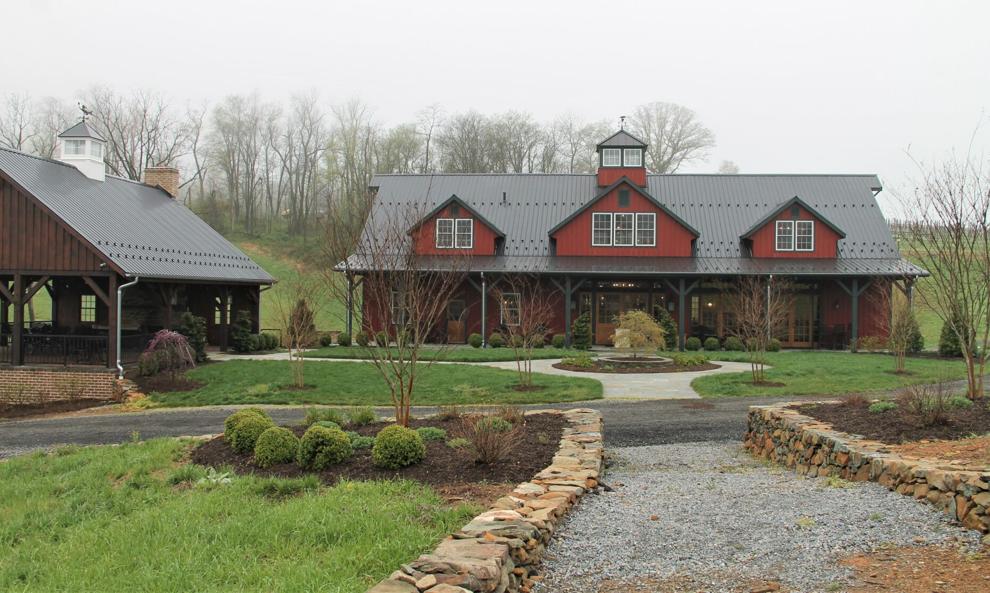 With the help of Caroline Sexton, Kanner and tasting room manager Bridgette Smith, the vineyard's tasting room is set to open April 23.
Smith — who has an extensive background in winery management — was hired in February to run the tasting room operation.
Smith said guests will be able to enjoy tastings in an outdoor pavilion as well as the indoor tasting room with an option to order wine by the glass or by the bottle. There will be several food selections available, such as a cheese board and a seasonal plate of charcuterie.
The upper level of the barn will provide an "elevated experience," with seated tastings, and can also be reserved for special events and parties, Smith said.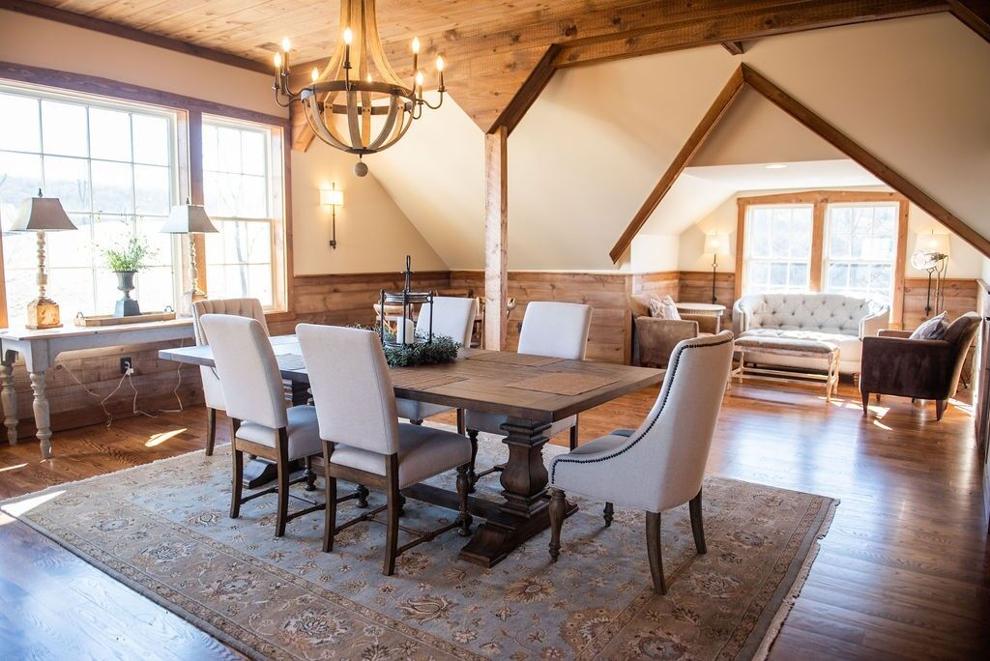 The first vintage under the Williams Gap label was bottled in 2019 and made exclusively from Sexton's fruit at a production facility off-site.
Sexton said he hopes to one day have his own production equipment.
With plans for more varietals in the future, there are currently six wines with the Williams Gap label – a Cabernet Franc, Merlot, a Red Blend, Vidal Blanc, Petit Manseng, and a White Blend. Later this spring, there will be a Rosé made from Cabernet Sauvignon grapes.
The vineyard — which is part of the Snickers Gap wine cluster — will initially be open three days a week, Friday through Sunday. Reservations are recommended but not required. Another perk, they said, is there will be complimentary valet parking on weekends.
Located in the heart of Round Hill off Woodgrove Road, the operators said they are excited to show off the property to neighbors and area residents who have been interested in seeing the final product of many years' work. Many have already signed up for the wine club — an exclusive membership initially being offered to 50 people.
"People have been watching and wondering, and we are excited to open," Sexton said.For more information, visit Williamsgapvineyard.com.