So rapid and disarming was the arrival of the COVID-19 health crisis that it made its entrance into the lives of many via a single, unwelcome phone call, email or text. Tim Rowley, executive chef and part-owner of Leesburg's The Wine Kitchen, got his call March 15 from majority owner Jason Miller.
"We had a very somber conversation about, you know, 'It's right to just close the restaurant,'" Rowley told the Times-Mirror. "Even though [Gov. Ralph] Northam hadn't closed them yet … the more and more we talked about it on the phone, we felt like it was the right thing to do, to close the doors and only do takeout, to keep our staff safe and to keep our guests safe."
The really hard part came the next day, when he broke the news to his entire staff. Every line cook, every dishwasher, every front- and back-of-the-house employee besides Rowley and his sous chef woke up the morning of March 16 with a job and went to bed essentially without one. He considers it the worst day of his nearly 20-year career.
In a business as touch-and-go and financially risky as restaurants, staying open is of paramount importance. Rowley noted his line of work "probably has the smallest margin of profit of any industry around," especially when it comes to locally-owned eateries like his and scores of others that contribute to Loudoun County's tourism and hospitality industry — which, according to Visit Loudoun, pumped nearly $1.8 billion into the local economy in 2017.
The first days and weeks of Gov. Northam's mid-March stay-at-home order spelled disarray for many local restaurateurs as they pored over their cost sheets, making sure everything was accounted for in terms of rent, insurance and every bit of spending in between. Calls were frantically made to landlords, the Virginia ABC and the Loudoun County Health Department, all while owners tried to stay on top of the ever-proliferating list of health restrictions on businesses.
"It wasn't a typical St. Patrick's Day, right?" said Kevin Bednarz, owner of The Ashburn Pub and The Purcellville Pub. "In the beginning, every day was something different: You can't use Styrofoam; you can sell liquor to-go, but you can't sell more than two; you've got to wear gloves and masks. That was the biggest challenge. Every morning was like the first day of a new business. It was very hard to get in a groove."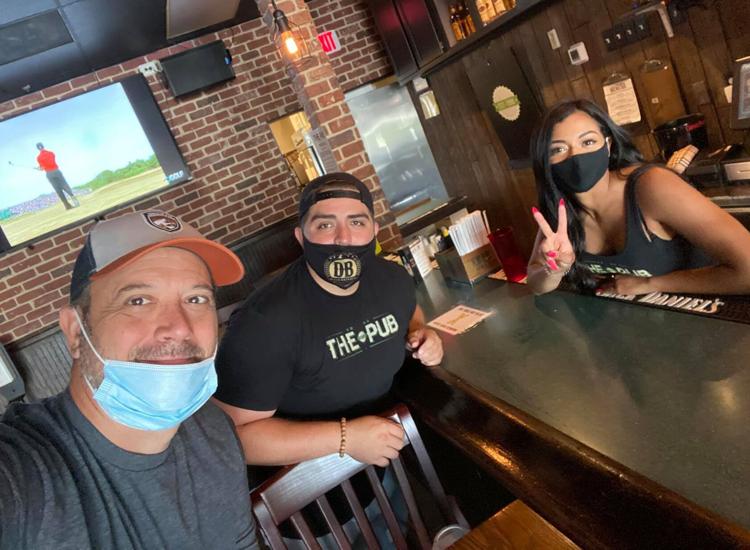 For many, getting in a groove meant having to formulate a whole new business model, particularly for those whose eateries had largely become known for their dine-in service, including Rowley's and Bednarz's. They both were lucky enough to experience such significant community response to their new means of service — namely curbside pickup and carry-out — that they were able to ultimately retain or rehire most of their staff.
Rowley and his sous chef were the only ones working at The Wine Kitchen on the first day of carry-out service when they realized they needed more sets of hands to fulfill the unexpectedly high demand from their most loyal frequenters. However, revenue still wasn't sufficient to keep hourly employees on board full-time; many had to settle for a mere 12 to 14 hours per week, while Rowley and other salaried employees began staying on-site far longer than usual.
"In order to make up for less hourly employees, salaried people have to work more," Rowley said. "[Before the pandemic] I had, I think, seven or eight full-time, 40-hour-a-week employees, and now there isn't a single one."
One popular spot that didn't require nearly as much service-level revision was Jasmine Chinese Cuisine and Sushi, which is located on the lower level of Leesburg's Market Station complex. As with many Chinese joints, take-out and deliveries already composed a large chunk of Jasmine's business — roughly 40 percent, as Shaun Donovan, who co-owns the restaurant with his wife, Ming, estimated.
Transitioning to 100 percent curbside pick-up and delivery and implementing heightened health and sanitation measures following the stay-at-home order was hardly new territory for the Donovans. For one, they had already planned back in January to have staff start wearing gloves when handling food.
"I just thought it would be safe and nice to do something like that so that the customers feel more comfortable … and now we don't have a choice," Ming Donovan said. "We're doing almost everything we were doing before this even happened. For instance, when they wiped silverware and glasses, I had them wearing disposable gloves. I'm kind of strict."
Like Rowley, the Donovans have found their time spent on the premises has increased drastically — "I'd say about tenfold," posited Shaun Donovan, whose early retirement from his primary career last fall freed him up to lend a greater hand in the restaurant, much to his wife's gratitude. Shaun Donovan has a reputation among his employees for keeping an especially tidy – nearly spotless – kitchen.
"He has been taking a lot of my hours off of me so that I can implement other items," she said. "I can get online and order gloves, because you can only order so much, and I've been on the internet booking for sanitizer and wipes. … I was doing all the back office work while he was helping."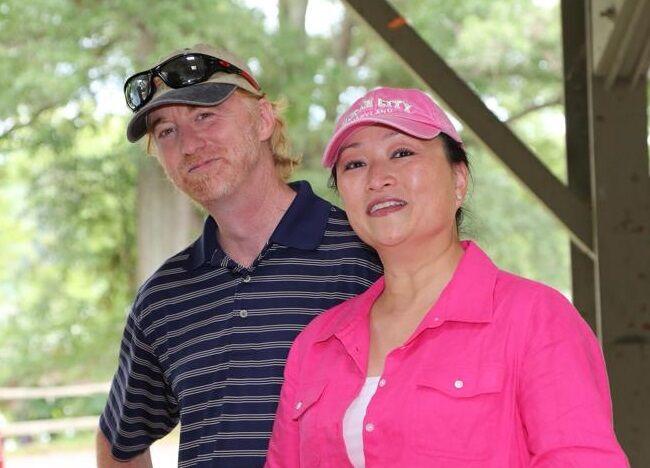 The Donovans further took advantage of people not being in the restaurant by remodeling the interior, a move they said many others in the Loudoun dining community have made. Bednarz, for instance, managed to expand the patios outside The Purcellville Pub while adding a makeshift one to his Ashburn location.
Brenda Daeschner, co-owner of West End Wine Bar & Pub in Purcellville, opened up front-porch seating at her restaurant once the "Forward Virginia" reopening plan went into effect, something she likely would not have thought to do had the pandemic not occurred, and something she plans to continue "once everything is back to whatever 'normal' is."
However, unlike other establishments that were able to exhibit greater flexibility, West End's attempt to switch from almost exclusively dine-in service to carry-out and delivery was ultimately unsustainable, leading it to shut down at the end of March.
"We're a little more on the higher end, we had to pretty much come up with a new business model on the fly … [but we] decided that it just wasn't paying the bills," she said. "We had to furlough quite a few people."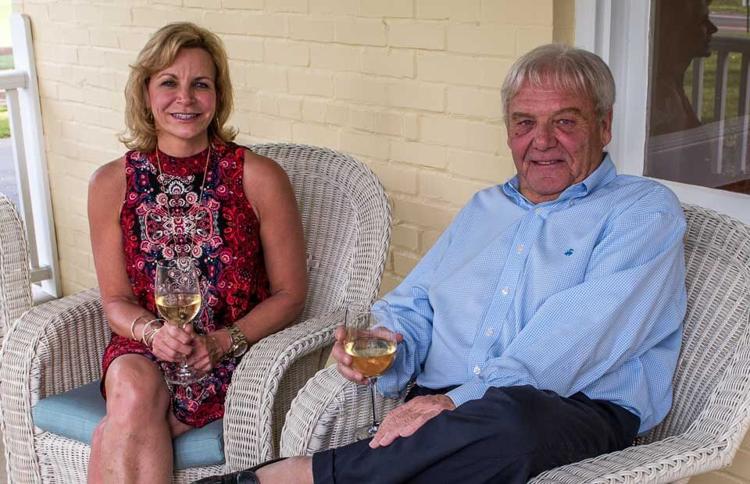 Thankfully, once Virginia entered "Phase 1" of reopening in mid-May, a good number of West End's original staff returned to duty, which both Daeschner and Bednarz acknowledged has been a problem for other culinary businesses, particularly large chains.
Bednarz, who said he has retained 95 percent of his staff between both restaurants, attributes their sustenance largely to community loyalty and support. Even those who would usually frequent the bar would come in to purchase food while the bar was inoperative.
"Folks who used to go in to get four beers and an order of wings, instead they [now] order four orders of wings. That again is just a testament to the customers and a testament to my staff. My staff was super resilient," he said. "It was humbling and literally brought tears to my eyes how many of our customers were ordering to-go food two or three times a week and leaving $50 tips for my staff."
One patron also turned to The Ashburn Pub when looking for businesses to provide food for local health care workers, giving Bednarz a chance to give back to the community while also, in his words, "keeping our brand moving forward." The restaurant ultimately helped feed around 1,000 essential workers, though Bednarz said the charitability of his customer base is what really fueled the effort.
"The community completely rallied," he said. "It wasn't like I was Robin Hood. [The customers] were like, 'Hey, here's a donation, here's a big tip, here's some money, go feed somebody,' and we did that, and that was really cool."
Even more surprising to Loudoun restaurateurs than the graciousness of regulars was the benevolent cooperation of regulatory agencies like the Loudoun County Health Department and Virginia ABC.
"Nobody likes ABC agents, nobody likes the Health Department in our industry, but they came through," Bednarz said lightheartedly. "We haven't really run into too much bureaucracy or red tape that we couldn't handle. It was awful, I don't want to go through it again, and there was a lot of forms, but [the agencies] pivoted as quick as we did."
Part of keeping restaurants in code is finding creative ways to keep the customer experience as contact-free as possible. When the pandemic first hit, Rowley reached out to his brother, who works for Toast, a company whose point-of-sales system The Wine Kitchen uses, and asked what the company was doing about contactless payment. With the solution Toast provided, customers no longer need to surrender a credit card to a potentially virus-carrying member of wait staff – or vice versa.
"When you get a receipt from us, there's a QR code at the bottom of it that you can scan with your phone, and it'll bring you to a website with your bill, and you can scan your credit card and pay your bill, and you don't ever have to hand us a credit card," he explained. "It's just one more way to limit what goes back and forth between server and guest."
Rowley has further used QR codes to provide guests with the option to access the menu on their phone. 
Wine Kitchen has also collaborated with Catoctin Creek Distillery in Purcellville and McClintock Distilling in Frederick, Maryland, to obtain highly potent cleaning agents they've been distilling — "essentially just pure alcohol," as Rowley puts it.
"It's the one thing that will kill the 0.1 percent [of germs] that Lysol won't," he joked.
Health-conscious measures taken at Jasmine include customers' ability to simply pay over the phone when receiving curbside orders, which Ming Donovan said a number of her friends really enjoy "because they don't have to get out of their car. … They can just come in their PJs." Like Bednarz, she has also taken strides to give back to the community, specifically by donating cases of apples to a local chef who bakes pies to raise money for charity.
"People are really pulling together, at least in our little universe here," Shaun Donovan said. "They don't want to see things go down-and-out, they don't want to see things fail. We want to all help each other. We want to get through this."
As "Forward Virginia" has progressed into its second and third phases, dining rooms have slowly allowed more and more guests, so long as six feet of separation remains between tables. Temperatures are still taken daily, surfaces disinfected constantly. No one can say with certainty what the near future holds for the food and beverage industry.
But whatever comes to pass, Loudoun County's restaurant owners believe they're ready.
"We're never going to see the old world again, so whatever preparations we're making now, we might as well just get used to it," Shaun Donovan said. "We might not have to wear gloves and masks all the time, but things are going to change, and you just have to be able to be flexible and dynamic. You have to be able to adjust at a minute's notice."
"The people that come out of this in a good way, it's really going to set them up for a long time, if they keep doing things right," Bednarz said. "When we come out of this, for the better, I think it's something we'll look back on and say, 'Oh my God, we did it.'"