The forthcoming Children's Science Center in Loudoun County came one step closer to fruition today as project officials announced that Northwest Federal Credit Union has committed a $10 million gift to the project.
A group of about 50 community leaders gathered at the Trajectory Event Center in Herndon Wednesday morning as the new partnership was unveiled.
Nene Spivy, executive director of the Children's Science Center, thanked Northwest Federal Credit Union's president and CEO Jeff Bentley for the gift and for helping to inspire a love of STEM learning. 
"This is an inspirational and transformational day. We are truly grateful to all of our stakeholders who believed in the vision," Spivy said.
Spivy also thanked state Del. David Reid (D-32nd), Board of Supervisors Chairwoman Phyllis Randall (D-At Large) and Supervisor Ron Meyer (R-Broad Run) for their support and attendance at Wednesday's event.
She said thanks to the donation from Northwest Federal Credit Union the project is around the 85 percent mark of its fundraising goal.
Bentley said he was inspired by the project as he enjoyed taking his children to science centers around the country. The $10 million donation was a "natural fit" for the credit union.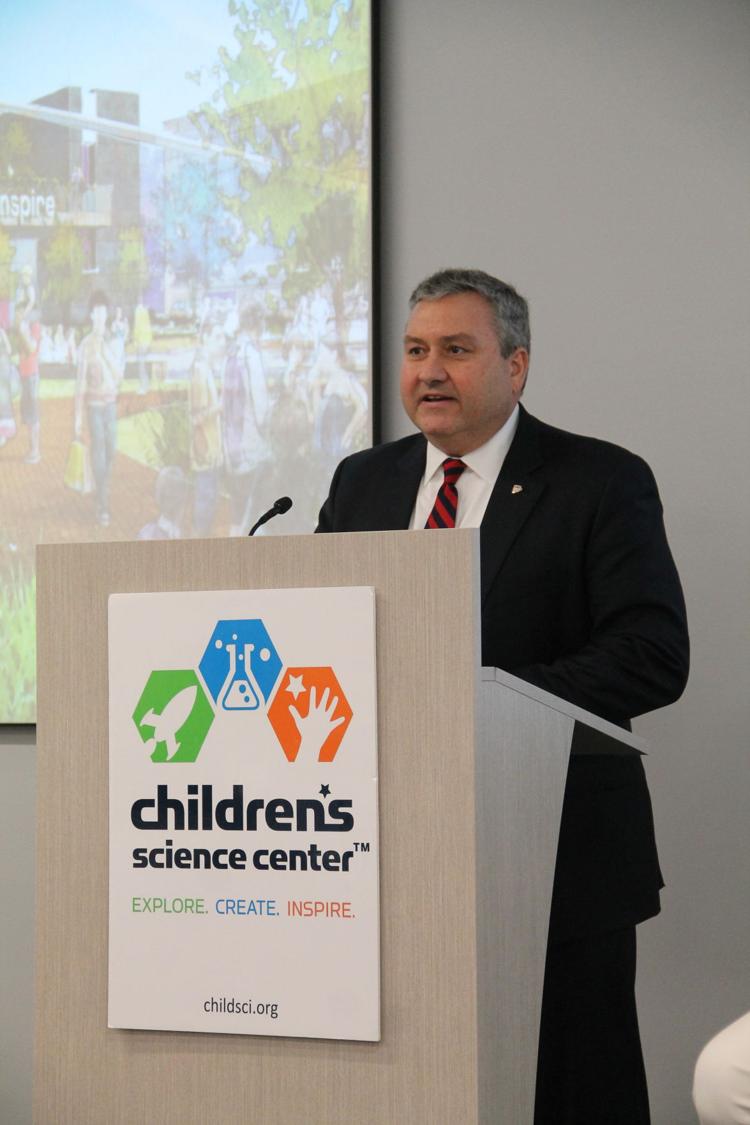 "This will be a wonderful place for families, and we wanted to associate our name within the community. It was an easy decision, or as easy as it can be when writing a $10 million check," he said with a laugh. "This partnership embodies Northwest's Why Statement, 'Together, we serve and inspire to transform lives.' I can think of nothing more transformational than an investment in education and families."
In April, the Loudoun County Board of Supervisors committed $15 million toward the estimated $75 million project as part of the county's finalized fiscal 2020 budget.
Virginia's General Assembly has also supported the center by providing $2.3 million to initiate design of the center, which will be established in partnership with the Fairfax-based Children's Science Center and an extension of the Science Museum of Virginia in Richmond.
"This center will provide a legacy. For every little girl and boy who will walk through that building – it is transformative. It will change children's lives and will serve as a cultural hub and make money – literally the whole package," Randall said.
The center will be located on donated land at the Kincora development in Sterling just off Route 28. It is anticipated to be 10 times the size of the Fairfax Children's Science Center in Fair Oaks Mall.
Project officials estimate the STEM-focused center will serve 300,000 guests annually.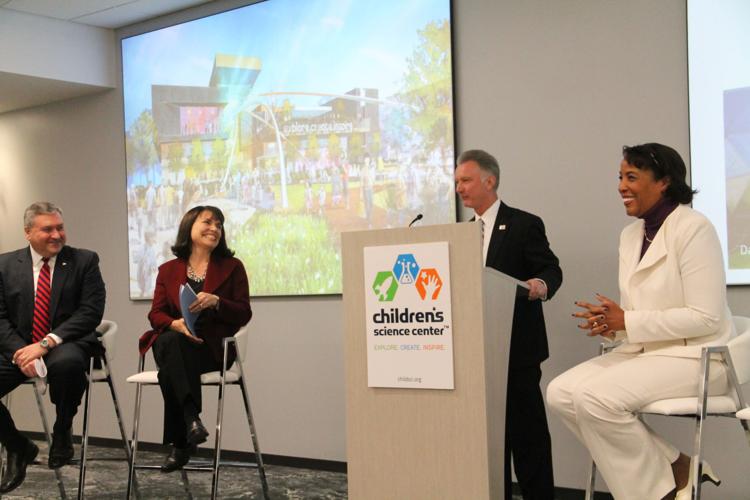 The facility is expected to expand access to STEM education to 600,000 children in the region and be part of a statewide network of science centers, with access to industry partners in northern Virginia and the District of Columbia.
Rich Conti, Science Museum of Virginia chief wonder officer, said, "This region is home to some of the world's best museums, but no science center. Science centers are the places that spark ideas that lead to innovations that might one day be on display in Museums. Northern Virginia's science center will be a first of its kind for the region, serving as a bridge to STEM accessibility and encouraging guests to look at the world through the lens of science."
Spivy said the future regional science center in Loudoun will provide interactive, hands-on experiences for families, school children and learners of all ages to explore and create.
Next steps for the project include design for both the building and the exhibits, branding work -- which will ultimately name the science center -- and continued private fundraising. Science center representatives aim to complete fundraising by the end of 2020 and break ground in early 2021.