Despite a blustery night with freezing rain, hundreds of people packed the ballroom at Lansdowne Resort in Leesburg for the Loudoun County YMCA's 32nd annual Chocolates Galore and More Gala March 2.
The sold-out event raised nearly $70,000 for Loudoun YMCA's Caring for Community Program, which enables local children to attend YMCA's summer camps and after school programs.
Event organizer Kasia Bochenek, who has worked on the gala for the past 11 years, said this year's fundraiser was a huge success. She credited all of the volunteers who donated their time to make the event happen.
A group of five judges presented awards for best taste and best presentation among the 23 food presenters. This year's judges were Chef Jason Reaves, executive pastry chef at Salamander Resort; Chef Marcus Repp, executive chef at Lansdowne Resort and Spa; Chef Daniela Williams, owner of Cucinamore LLC; Chef Gail Hooks, owner of Delectable Dining By Chef G; and Jenna Brownell, manager at Whippoorwill Farm.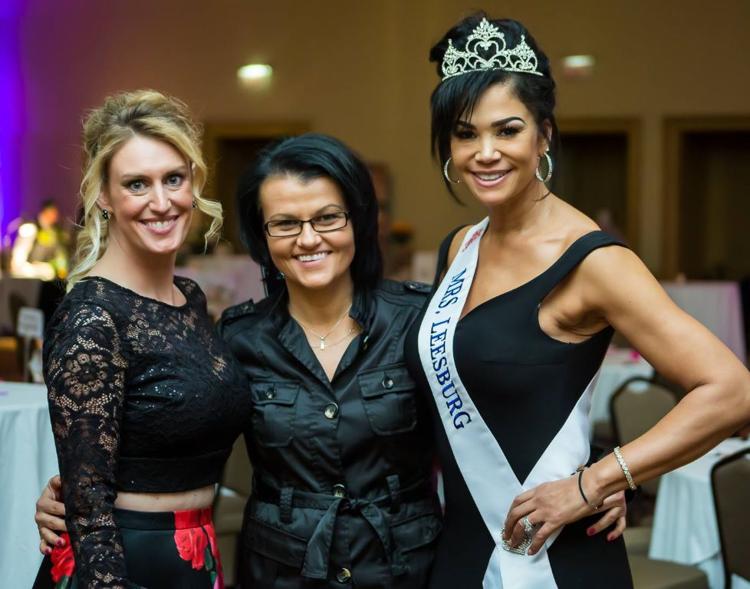 Critics awards were given to Lady K's Catering, LLC for best tasting dessert; Sweetz Bakery for best presentation dessert; 5 Tara Indian Cuisine for best taste hors d'oeurve; and Waltonwood Ashburn for best presentation hors d'oeurve.
The people's choice awards – presented by 2019 Mrs. Leesburg Libby Westphal and 2018 Mrs. D.C. Leiah Rocheleau – went to Sweetz Bakery for best tasting dessert; Nothing Bundt Cakes for best presentation dessert; Eddie Merlot's for best taste hors d'oeurve; and Generations Gourmet LLC for best presentation hors d'oeurve.
YMCA Loudoun also presented the Loudoun County Department of Family Services with its Partnership of the Year Award.
Bochenk said she was pleased with the overwhelming response to the annual gala and is grateful for the community's support. She praised DJ Martixselecta, Kirk Chambers, emcee Lisa Herndon-Broyhill and photographers D3D, Andrew Sample Photography and Brian Silver – DC Spot.
"I think we can all agree that 'Chocolates' has become the best social event of the Loudoun County winter season," Bochenek said. "It would not have been such a success without a huge generosity of all who were involved such as our wonderful presenters, who did an amazing job of creating delicious masterpieces."