Three years ago, Leesburg resident Hadi Akkad had sold a technology company and was in the process of searching for his next business venture.
He had an idea to open a farm distillery and while visiting properties in western Loudoun County, Akkad came upon a 55-acre farm located off Taylorstown Road in Lovettsville, which he says immediately spoke to him.
It was the perfect location, he said.
The name came to him easily as well, he said. He wanted to call it Flying Ace Farm as a tribute to his grandfather, who was a flying ace in the United States Air Force during World War II.
After several years of hard work readying the business, Loudoun County's first distillery and brewery is now open for business.
"This all started with the farm," Akkad said. "It's all about the product and this beautiful property."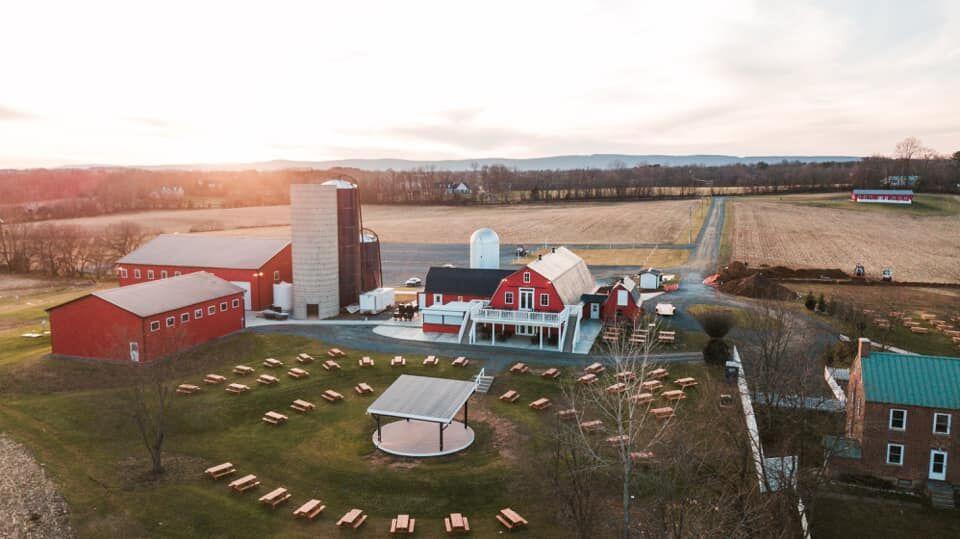 While opening a distillery was the original intent, as his vision evolved, Akkad realized that having a brewery would also be a big draw.
He connected with Brian and Kirsten Jenkins, owners of Monk's BBQ in Purcellville and their longtime friend Pete Thomas, to team up with him on the project, bringing in Monk's BBQ restaurant as part of the experience.
"Beer, bourbon and BBQ is a natural fit — it all fell into place," he said.
The farm's first crop is a specialty type of corn known as Bloody Butcher, which is grown and milled on the 55-acre farm and is used in all the products.
Crops are also grown on an additional 8 acres of a neighboring farm.
"It's expensive and it doesn't yield a lot, but we're a craft distillery and brewery and it's a great, high quality product," he said.
On the distillery side, Flying Ace will be offering four spirits — two custom whiskey and bourbon blends and two farm products — an unaged whiskey and a rum — which have been distilled onsite.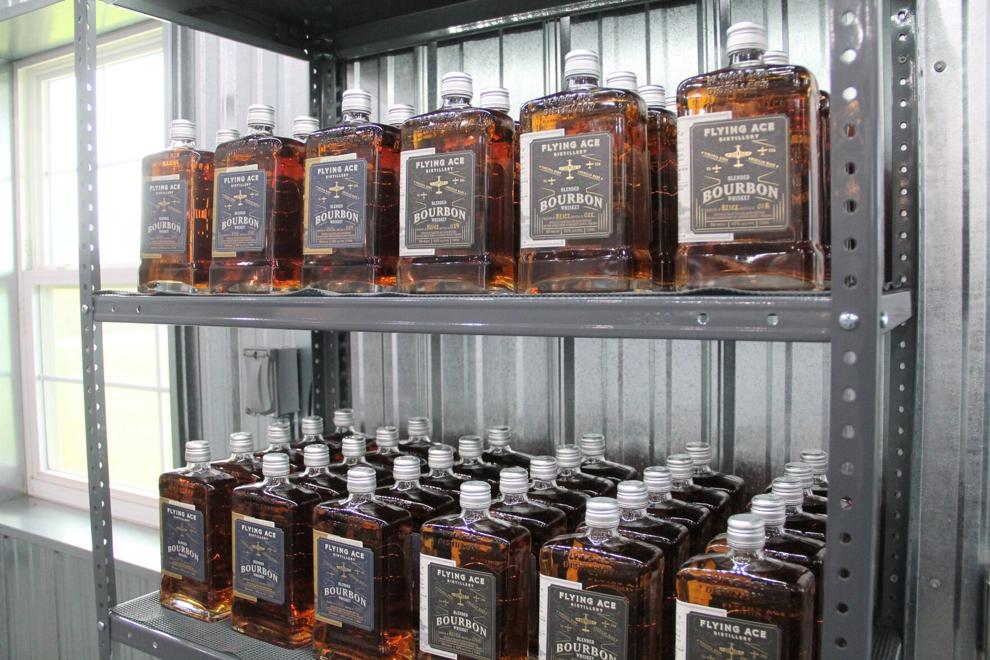 "We wanted to develop an easy sipper — something people can enjoy right away," Akkad said.
Last May, they hired Greg Moore, who is the head distiller. He previously worked at Catoctin Creek Distillery in Purcellville.
Moore set up the distillery equipment, which is located in a large red barn on the property, and which is adjacent to the brewery.
"We purchased top-notch equipment," Akkad said. "Everything we purchased is the best you can buy."
"We have a custom still — it's a unique piece of art," he said.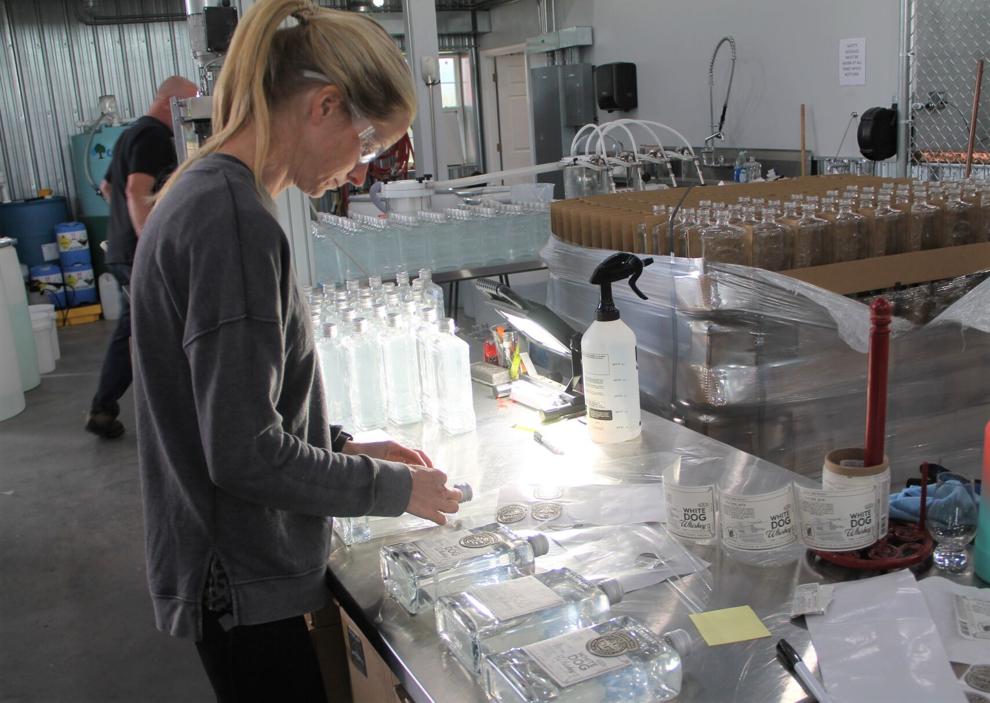 On the brewery side, they snagged Steve O'Neill as head brewer. He is assisted by Jay Zeller.
Known as Steve-O, he has won multiple awards for his craft beers and most recently worked at Bombshell Beer Company in Holly Springs, North Carolina.
"You can tell that he's a guy that enjoys his craft. We convinced him to make a move here," Akkad said.
Steve-O said he is excited to be in Lovettsville and is enjoying the experience.
"This is my family," O'Neil said. "We are here together, we cook food together on the grill and hang out on the farm."
Flying Ace has eight beers on tap at launch, with a range of options for differing tastes using high-end products such as English and German malt, as well as stable products from the farm.
Monk's-on-the-Farm is expected to open this summer. Until then, Chef Erik Foxx's catering business, The Polished Foxx, will be providing Flying Ace's food services. Menu items included seafood selections, burgers, fried chicken and more.
"It's a cool menu with a nice variety," Akkad said.
They have collaborated with Dolce and Ciabatta bakery in Leesburg to make corn yeast buns using corn grown on the farm.
"We are offering not only farm to table but also farm to bottle — everything will have a farm element to it," he said.
Visitors to the farm will find multiple options for seating and enjoying the venue. Akkad and his wife have four children and he wanted to make it a positive experience for families to visit.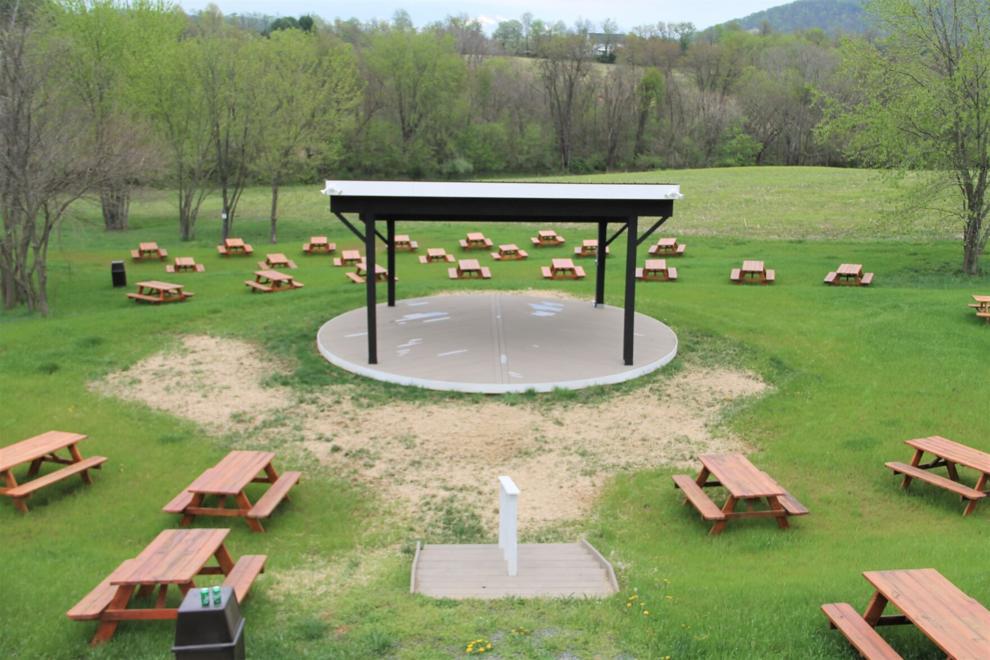 On one side of the farm, there is an outdoor pavilion with glass doors. Next door, an 1830s farmhouse can be rented for special events by the day. Akkad installed a playground behind the farmhouse, and there's a creek and a pond on the property.
Live music can be enjoyed near an outdoor stage behind the brewery building, which was a gambrel style barn that will house the restaurant and brewery taproom.
A visit to the distillery's tasting room is also quite an experience, with unique gift shop items, bottles of spirits and the "social media" photo-op: a half-sized replica of an F4U Corsair plane.
"We are ready and we're excited to open," he said.