Round Hill's Eleni Kasianides was named Miss Loudoun County Fair on Sunday in the lead-up to next week's Loudoun County Fair in Leesburg — the first edition of the event in two years.
"I'm still in shock," Kasianides, 17, told the Times-Mirror on Wednesday regarding her win. "You never really think you're going to do it until you hear your name."
Young women in Loudoun 4-H compete in the Miss Loudoun County Fair Pageant before every edition of the fair, according to the Loudoun County Fair website.
Kasianides won the "Miss" age group (ages 16-19), while Abby Landes and Annie Weber were named "Junior Miss" (ages 12-15) and "Little Miss" (ages 8-11), respectively.
A panel of three judges, usually comprising 4-H officials and local small-business owners, judge participants based on their involvement in 4-H activities and the annual fair, Kasianides said.
She has competed in the pageant for a couple years and said she has been preparing to vie for the title of Miss Loudoun County Fair since the last pageant was held in 2019.
In addition to committing to her work in the "Leaps and Squeaks" Rabbit and Cavy 4-H club, Kasianides spent the last two years honing her public speaking skills.
"A big part of this pageant is thinking on your feet," she said.
Among the questions she was presented with during the pageant was which historical figure she would have over for dinner if she could, to which she answered A.B. Graham, who founded the first 4-H club in Ohio more than a century ago.
"I would just be wondering what kind of morals did he think were most important, what did he want to pass on with the creation of the club and how did he get [4-H] to the level it's at now?" Kasianides said.
Her duties as the 2021 Miss Loudoun County Fair include attending the fair's opening ceremony on Wednesday, July 28, at the Loudoun County Fairgrounds, which are at 17558 Dry Mill Rd. in Leesburg.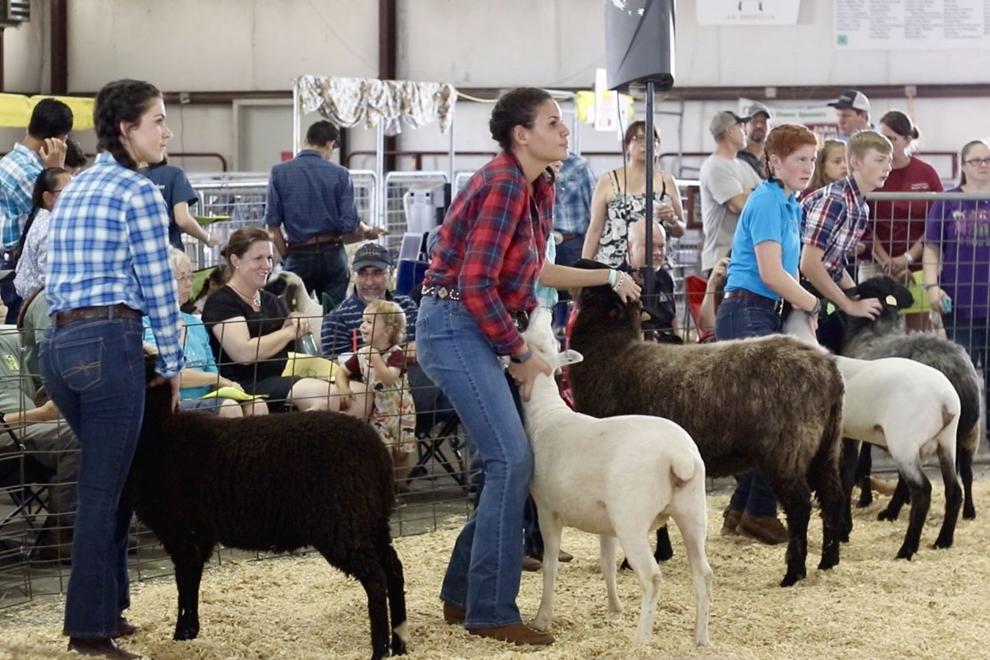 Kasianides, Landes and Weber will also hand out ribbons at the end of each of the fair's 4-H shows and will appear at public events throughout the year, including local Christmas and Fourth of July parades, to promote the fair and all the hard work that goes into it.
"Everyone involved with the fair this year has worked so, so hard," Kasianides said. "We've all worked so hard and sacrificed a lot of our time to put this thing together and make sure that we can do it safely."
Staff and volunteers have "gone full-force since the beginning of May" to put on this year's festivities, said Loudoun County Fair Superintendent Arlée Harris.
The 2020 fair was canceled due to COVID-19, being replaced with virtual 4-H auctions and live-streamed livestock shows.
"It definitely wasn't the same experience, but the kids still got to do something," said Carly Griffith, an associate extension agent with 4-H Youth Development. "We are very proud of what we were able to accomplish."
"We were kind of thinking that was going to be the direction we were going to go in this year — then [health restrictions] started lifting," Harris said.
Since most of the vendors at the 2019 fair also lost business during the pandemic, Harris and her fellow officials decided to retain their contracts.
This year's fair will operate largely as usual, featuring in-person livestock auctions and shows, giving 4-H members the opportunity to once again show off their agricultural skills to the masses.
"The kids have worked really, really hard to get their animals ready, and we just can't wait to have the public there and be able to start sharing that again," Griffith said.
Visitors will also get to enjoy crowd-pleasing entertainment offerings, including: the second annual firefighter competition, in which fire and rescue departments from all over the county participate in rivalrous activities; the True Grit Rodeo; a BMX show; a demolition derby; a hypnotist performance; and, of course, the carnival, with rides and snacks aplenty.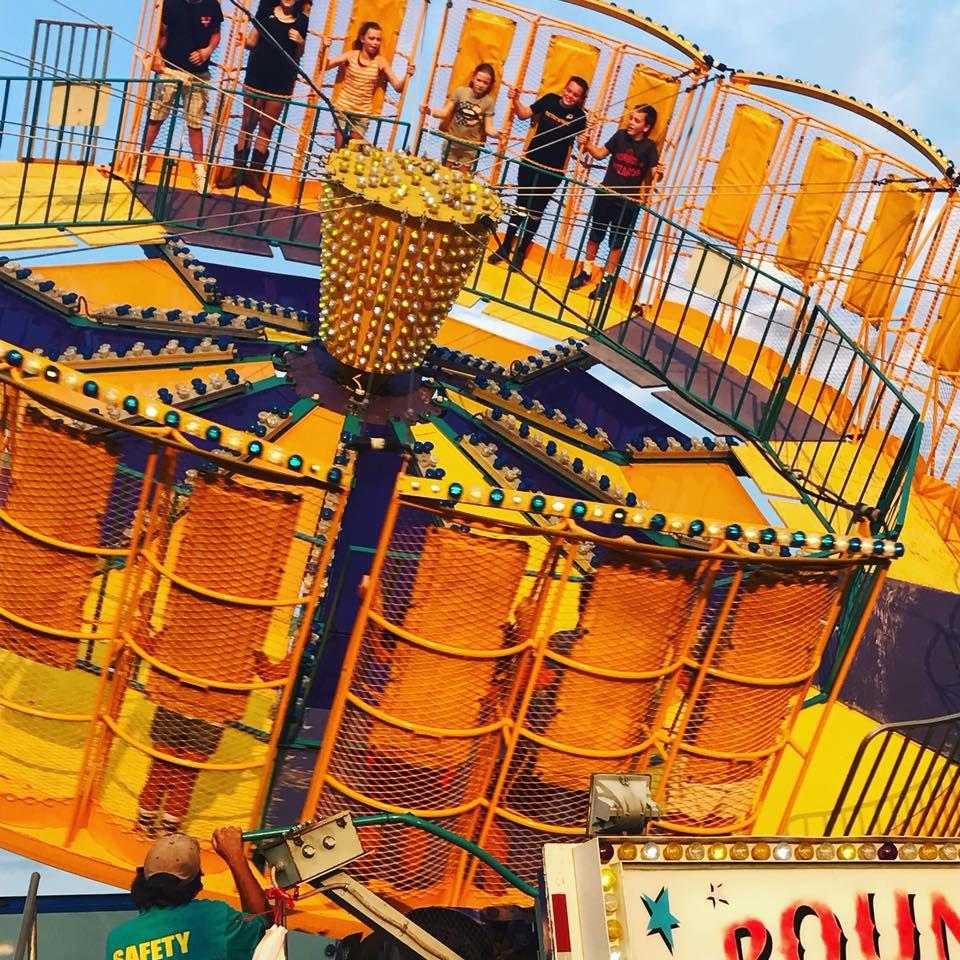 While fair officials will follow state health guidelines and have installed more hand-washing and sanitizing stations than usual, Harris said it will be up to visitors as to how they approach the public health situation.
"You know what you feel comfortable with and what you don't, so we're leaving it up to the individuals to decide if they need to wear a mask or if they don't," she said.
The Loudoun County Fair will be open from 12-10 p.m. from July 28-30, 10 a.m. to 10 p.m. on July 31 and 12-6 p.m. on Aug. 1.
Until the early pricing deadline of July 26, single-admission tickets are $12 for adults (age 13 and up) and $5 for kids (age 6-12), while weekly admission is $35 for adults and $12 for kids.
After July 26, adult tickets will be $15 for single admission and $40 for weekly, while children's weekly tickets will be $15 and remain at $5 for single-admission. However, kids 12 and under can attend free on July 28 until 4 p.m.
Finally, a one-time fee of $5 will provide vehicles with parking access throughout the week.