Walking across an 18th century farm just a few miles outside downtown Leesburg, award-winning chef Tarver King described his vision for a new country dining destination currently under development.
With renovated stables serving as the setting for a unique dining experience, the wide-ranging project will offer, among other things, an attic speakeasy in a space that once served as a mental hospital.
King, along with business partners Gavin and Emily Long and sous chef Nathan Shapiro, is looking to start the next chapter in his illustrious career with the opening of Waverly Springs, which will also serve as a bed and breakfast and wellness spa retreat.
The team originally hoped to open at least the culinary portion of the business last year, but due to delays related to obtaining permits, the ongoing pandemic, as well as a desire to "get it right," the opening is now targeted for 2023, King said.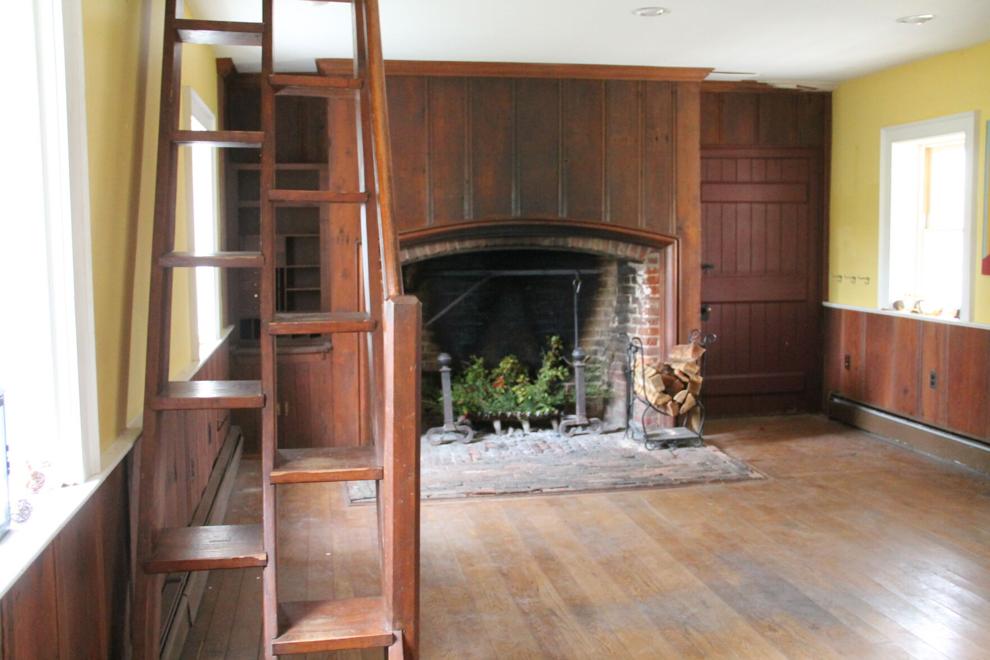 On a recent tour of the property, located on rural Old Waterford Road in Paeonian Springs, King described the team's vision for the venture, which includes renovating the historic home, the carriage house and barns which will be converted for events.
Eventually, the pool house will be converted into a spa, and the stables will become the main restaurant, he said.
"It is an evolving project," he said.
The business partners are purchasing another 40 acres adjacent to the property in order to meet zoning requirements for opening a country inn, dining room and events venue, which requires at least 20 acres.
"However, we are not trying to have a huge venue," King said. "We want to keep things small and quaint and comfortable."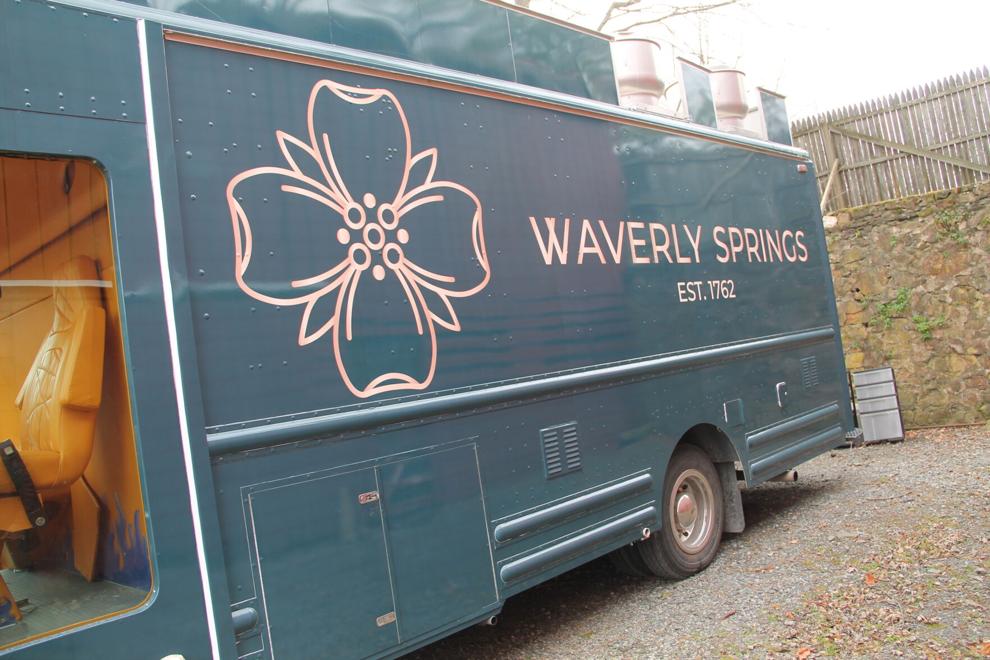 Since leaving Patowmack Farm in Lovettsville in 2020, King, who was the RAMMY Restaurant Association Metropolitan (Washington) Chef of the Year in 2017, has been cooking for private parties and his mobile kitchen Waverly Springs food truck travels around the area.
"We are doing small events here and there. Cooking demonstrations and parties," he said.
As King's culinary style focuses on using local, organic ingredients and foraging from the land, another interest at Waverly has been researching the property to learn more about the gardens and historic trees.
They are working with a former master gardener at Thomas Jefferson's Monticello home, who is developing a design for a show garden. Preserving the original stone walls around the gardens is also important, he said.
"The way things are planted, there's almost 365 days out of the year something is in bloom or about to bloom, which is very cool," King said.
They have also hired a master arborist who is currently researching trees on the property and has found a 185-year-old sugar maple they have nicknamed "Sugar Mama" which will be tapped to make maple syrup.
"He told us the tree has never been tapped. We are really excited about it," he said.
Foraging for food is something ingrained in King's family history. His grandmother, Tatiana McKenna, died when he was very young, but her stories and recipes were shared through his mother. McKenna was a food editor for Vogue Magazine in the '60s and wrote and edited several cookbooks. Not only did she know Julia Child, but she was also friends with famous American chef and author James Beard, who is also the namesake of a prestigious culinary award, he said.
"Every recipe has a story of folklore and history," King said. "My mom used to tell me stories about how my grandmother used to go in the woods and gather chestnuts to make dinner that night and she would go in the garden clipping everything. She would tell about how important it was to have your ingredients be as pure and fresh as possible."
"The only way to do that is by farming and foraging and to know the local people in the area that are raising animals for meat and that kind of thing," he said. "It's like people say, 'it's just the way it should be.' That's been our philosophy for a long time."
Construction is slated to begin soon in the main house, where they plan to expand the chef's kitchen to include a large hearth fireplace, chef's table area and breakfast and coffee space.
During a recent tour, King highlighted his "favorite part of the whole house" — the portion where the original home was built 259 years ago. It will be known as the Dining Room at Waverly Springs.
"The first family [to live here] were the Moffitts, and as we are only the fifth owners of the property, we have just been trying to put ourselves in their shoes – what was it like to live here," he said.
There will be different dining spaces within the downstairs rooms, King said. Upstairs, he described plans for renovated bedrooms and bathrooms to offer guests an overnight experience, with each room overlooking the gardens.
On the top floor of the house, King pointed out an attic space which was previously used as a mental hospital in the 1800s. That space is slated to be converted into a secret speakeasy for after-dinner drinks and cigars, he said.
"The walls of this house have a lot of stories to tell. This is going to be really cool. We are going to take our time and get it right," he said.