The interior of Daybreak and Nectar, Damian Dajcz's newest restaurant in Sterling, encapsulates the industrial-chic millennial aesthetic with hanging Edison bulbs and concrete floors buffed to a high-gloss sheen. The food hall-style warehouse — a former flight school — holds two different dining concepts: Daybreak Biscuit Co. and Nectar Cocktail Bar, both of which seem almost cynically geared toward the young brunch crowd.
Dajcz describes Daybreak as West Coast-inspired Southern comfort fare with a menu that fuses fried chicken and biscuits with burrata and avocado, or sun-dried tomatoes, or katsu sauce — ingredients that evoke the beaches of Santa Monica more than the humidity-soaked summers of the American Southeast.
Nectar is a cold-pressed juice bar that spikes its super food blends -- at least one beverage features kale -- with liquor.
"We wanted to combine healthy items with the unhealthier," Dajcz says with a laugh. "And who doesn't like biscuits and cocktails?"
The two spots on Davis Drive join Dajcz' ever-expanding empire of restaurants, starting with the original Señor Ramon Taqueria in downtown Leesburg, which has expanded and moved into a larger space a few doors up the road. The Leesburg move — combined with the opening of Daybreak and Nectar — is keeping Dajcz quite busy. (Our interview was cut short after culinary director Charlie D'Alvano quietly but urgently informed the chef that the kitchen hood at the new location wasn't working.)
Dajcz now has five establishments: Daybreak and Nectar, three Señor Ramons and Bites — a wine and grilled cheese bar with ever-popular sangria flights. If there's a common thread between all three restaurants, it's widespread appeal. After all, who doesn't like tacos, or grilled cheese, or chicken and biscuits?
It also dovetails neatly with Dajcz's motivations as a chef, which are driven, at least to some extent, by a need for recognition. As a young man in Buenos Aires, Argentina, Dajcz initially went down a pre-med track, inspired by his father-in-law, who worked as a surgeon. Initially, he never considered cooking. In the late 1980s and early 1990s, there was little glory in being a chef — the world hadn't been introduced to Wolfgang Puck or Gordon Ramsay or the late Anthony Bourdain.
"I wanted to have that recognition," Dajcz said – the appreciation that comes with saving lives. But pre-med didn't feel right, he says, so when the time came to enroll in college, he settled on hotel management at the International Buenos Aires Hotel and Restaurant School.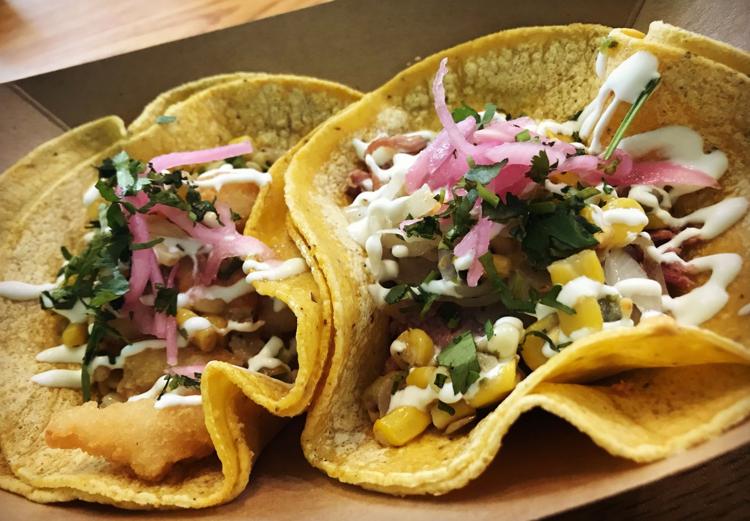 At first, it seemed like a good choice. Managing a well-run hotel is one way to gain recognition, and Dajcz liked it better than his medical classes. But walking on campus one day, he ran into a poster with a smiling chef in a fluffy white toque. It wasn't even a famous chef, Dajcz said — just a run-of-the-mill promotional poster. Yet, for whatever reason, something clicked. Dajcz enrolled in culinary classes, which fortuitously offered him the chance to work with a celebrity chef named Gato Dumas.
Dumas, by Dajcz's telling, was the Argentinean Emeril Lagasse. At a time when the country's only cooking shows were dominated by simple home cooking, Dumas was exposing viewers to sophisticated global cuisine. He opened a series of upscale restaurants in Buenos Aires and Brazil. A soft-cheeked man with graying hair and round spectacles in his later years, Dumas told Dajcz to think twice before he decided to pursue a life as a chef.
"At first, I think he was kind of like, 'No, no, no,'" Dajcz said. "Because you have the stress and the crazy hours and it's a lot of hard work." Still, the older chef offered another, more encouraging message.
"He said, 'Cut your hair, and I will have a place for you,'" Dajcz said. After a three-month sabbatical, the younger chef took the plunge, chopping off his waist-length locks – "I cried when I sat down in the chair," he joked – and joining the staff at one of Dumas' restaurants in Buenos Aires. From there, he headed to the United States, finishing culinary school at Hocking College in Nelsonville, Ohio, and Le Cordon Bleu in Scottsdale, Arizona.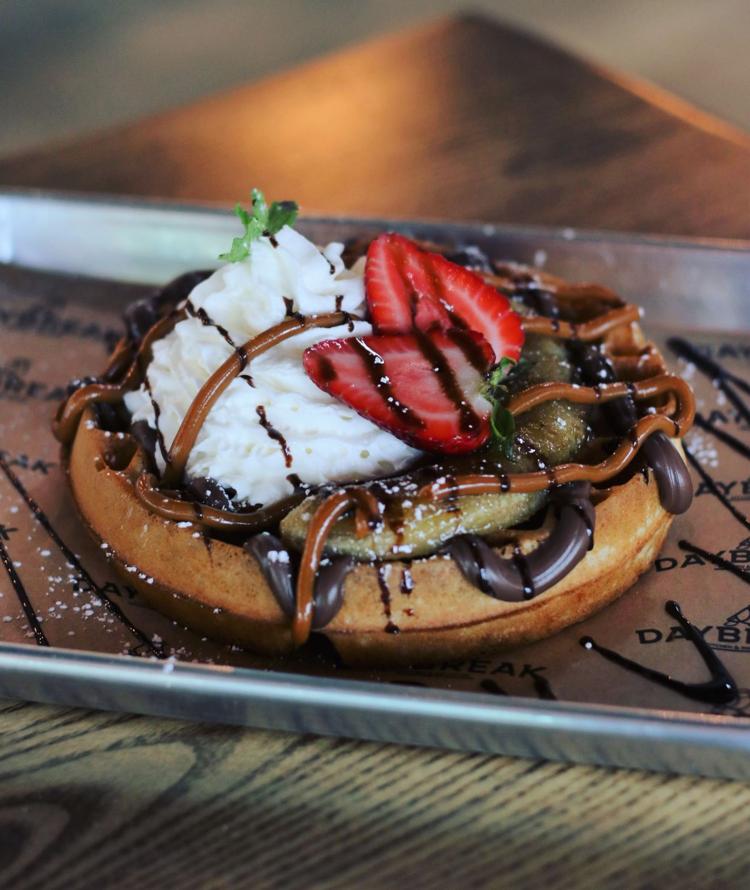 In a way, Dajcz's exceedingly popular restaurants with exceedingly popular menus are helping him earn the recognition he always wanted. But they're also emblematic of one of his other philosophies as a restaurateur.
"My motto is, 'I don't want to reinvent the wheel,'" the chef said.
Even in an age where "authenticity" has become almost inextricable from quality, Dajcz never wanted to limit his scope to Argentinian cuisine or waste time trying to introduce his guests to asado or chorizo. "It's too hard to educate the customer," he said.
Mojo, his first food truck, served cheesesteaks loosely inspired by Uruguayan chivitos. Señor Ramon serves traditional tacos and empanadas. Nectar serves cold-pressed juices. There's a satisfaction in watching his customers gush over well-prepared comfort food.
"It's the same sort of recognition," he said. "When you see how much the menu is being appreciated."
_______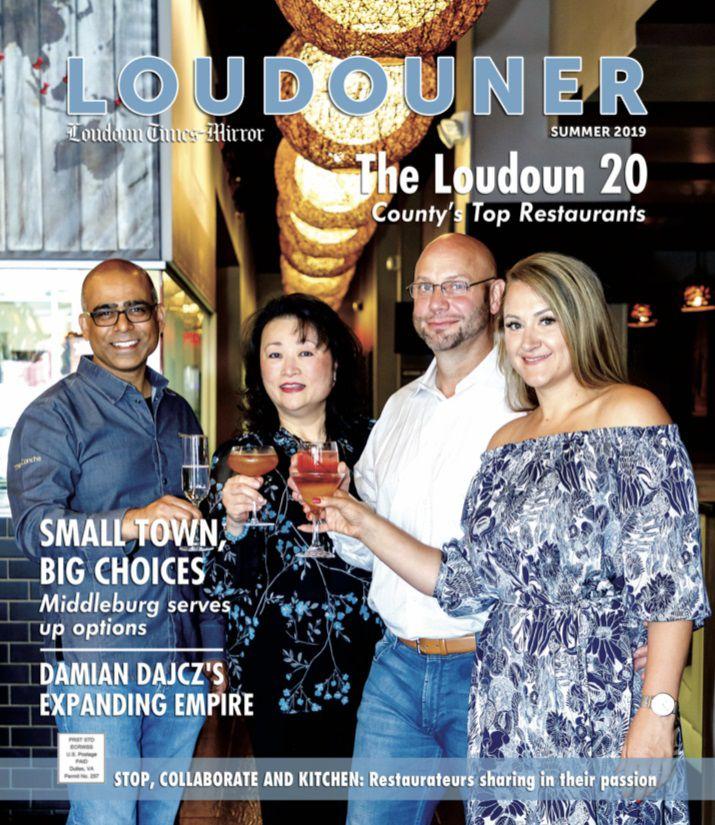 Kate Masters is an entertainment and culinary writer for the Frederick News-Post. She can be reached at kmasters@newspost.com. This story first appeared in the summer edition of Loudouner magazine.