As a longtime fan of bubble tea, the opportunity to open a tea shop in Purcellville was one Dusty Lockhart couldn't resist.
"My entire family is obsessed with bubble tea — we love it," she said.
The Purcellville resident and owner of Petite Loulou Creperie + Cafe, which is in the same shopping center, came up with the idea for The Empress Pearl Milk Tea over a year ago and leased the space previously held by a short-lived popsicle shop across from Belly Love Brewing Company.
While the pandemic put the plans on hold for about a year, everything finally came together this spring and the shop opened June 15.
"We have been so busy trying to keep the [Petite Loulou] business running, there was no way to open it last year," Lockhart said. "It took a long time to get to a place of stability." 
"Simultaneously, there was a boba shortage so that also pushed us back."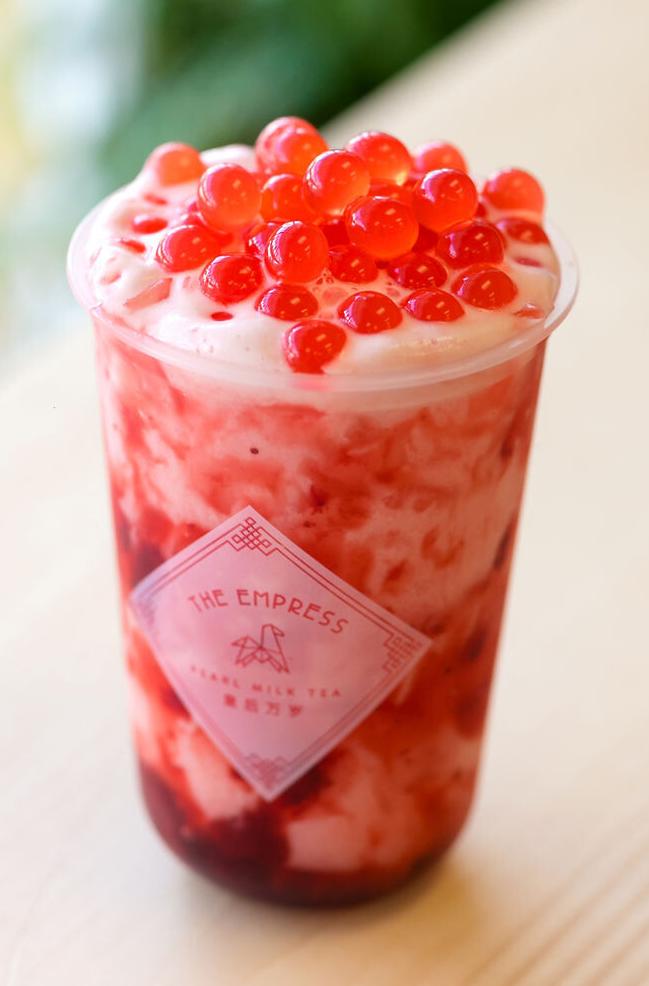 Bubble tea — also known as boba — originates from Taiwan. It can be ordered as a fruit tea with different flavor concentrates, or as a milk tea. The teas are served cold and are customizable with different types of bubbles, jellies and other flavorings and toppings.
"We have been testing recipes for months," Lockhart said. "We have the goal of honoring the traditional foundations of bubble tea, but also creating a menu that is funky and versatile."
The cups are heat sealed so they can be turned upside down to mix the toppings into the drink. Then a wide straw is inserted in the top to sip the bubbles, which are tapioca rolled into balls and boiled in water and honey. Another option is the popping boba balls, which contain juice inside.
Besides tea, the shop also sells mochi, or Japanese rice cakes. The plan, Lockhart said, is to start selling hot tea in the fall.
Lockhart grew up in a family that frequently drank tea, but her four children are not accustomed to drinking tea, she said. So, they created menu items for different tastes which include a lemonade-based beverage, as well as frappes and slushie drinks.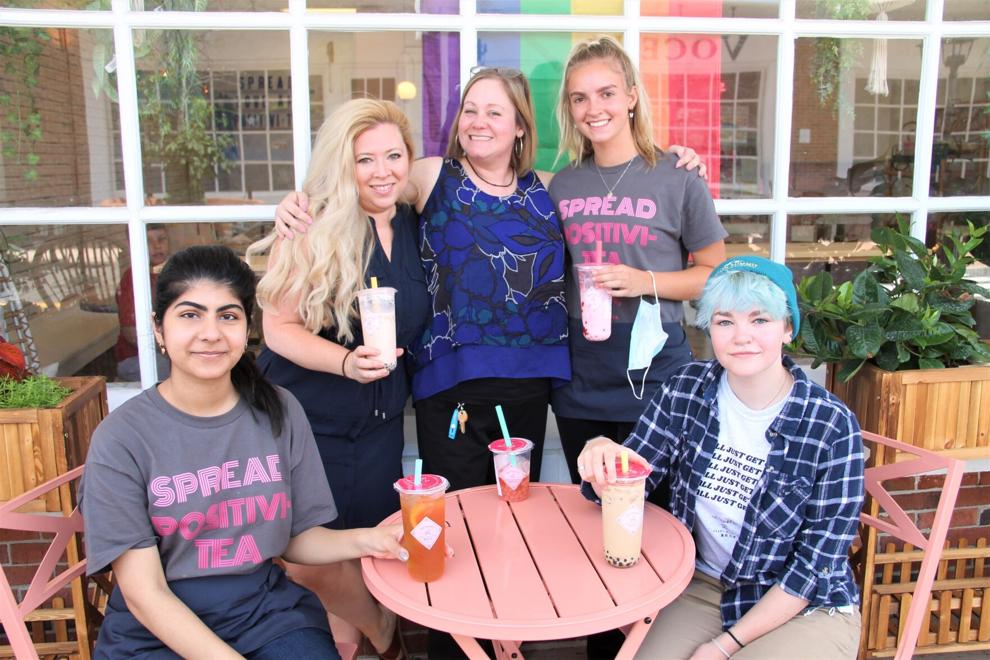 The shop's general manager Brandee Hoffman said part of the allure of bubble tea is the ability to play with different flavors and toppings.
"They are all interchangeable and it's fun to drink the different flavors," she said.
Lillie Nash, who also helps manage the operations, says she enjoys creating a variety of drinks for customers.
The shop's number one seller is strawberry milk tea, Lockhart said.
"You can either go traditional and have a special milk tea or have something that is playful and fun, depending on the mood you are in," she said.
The Empress Pearl Milk Tea is open 11 a.m. to 8 p.m. daily. It is located at 713 East Main Street in Purcellville. For more information visit empresspearltea.com.