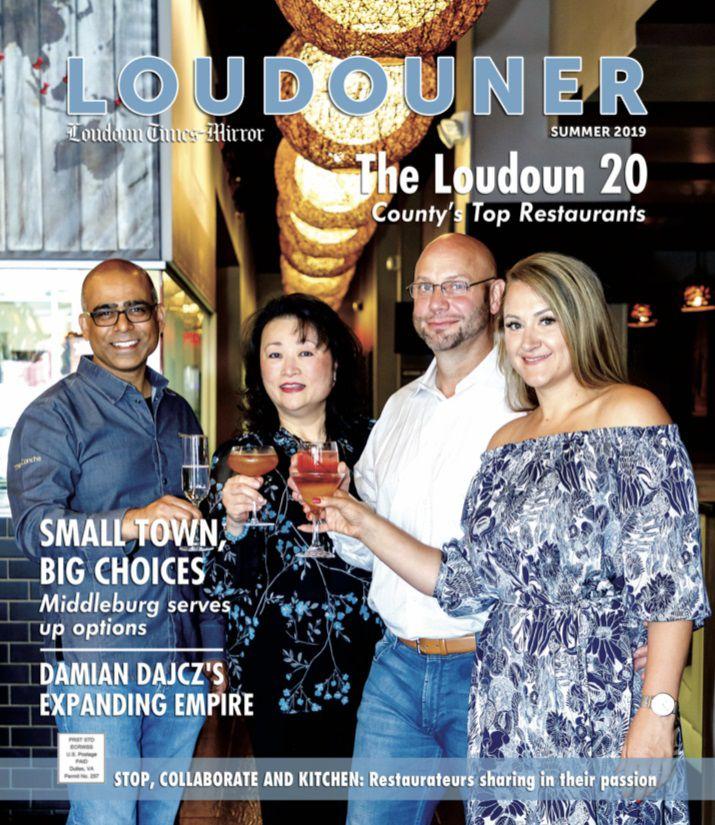 After several rounds of dialogue and debate with local food professionals, cuisine lovers and critics, here is this year's Loudoun 20, the county's top restaurants. The list first appeared in the summer issue of Loudouner magazine. As with last year's inaugural roundup, a restaurant had to be open for at least 12 months to qualify for consideration. (Note: The eateries are not ranked in order – it's simply the "top 20.")
***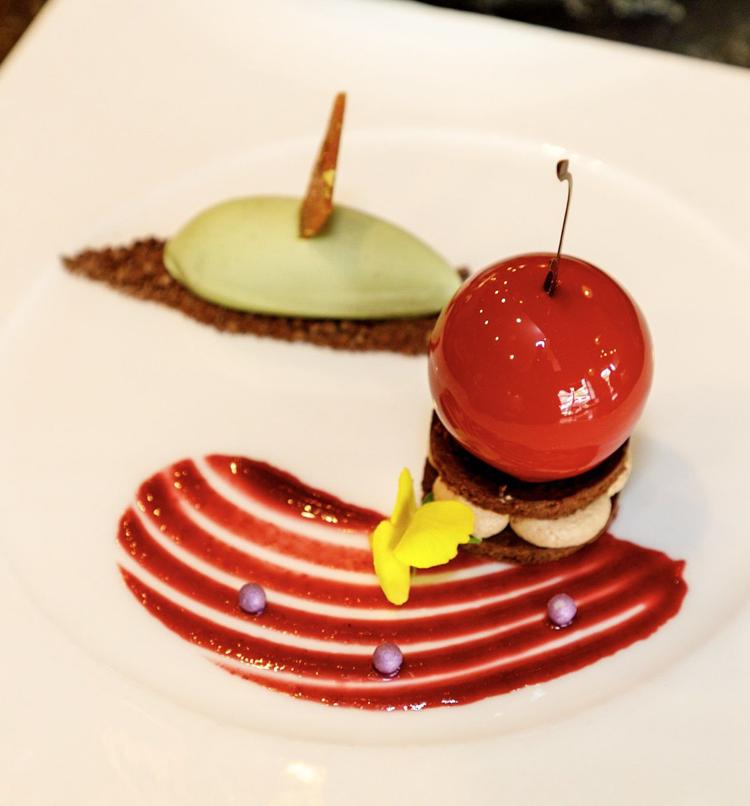 The Conche
605 Village Market Blvd. SE
Leesburg 20175
(703) 779-1800
The Conche is where you go to be dazzled – or where you go to be the dazzler on date night. This show-off restaurant from celebrity chef Santosh Tiptur, a Loudoun resident and dessert dream maker, features a sleek design and slate of creative dishes – Seared Scallops with cocoa nib crust and white chocolate puree or a cocoa-rubbed New York Strip with a chocolate Burgundy reduction, to name a couple. Thirsty? The elaborate cocktails from General Manager Samet Yuksekgonul are crafted with every bit as much care as the dishes.
***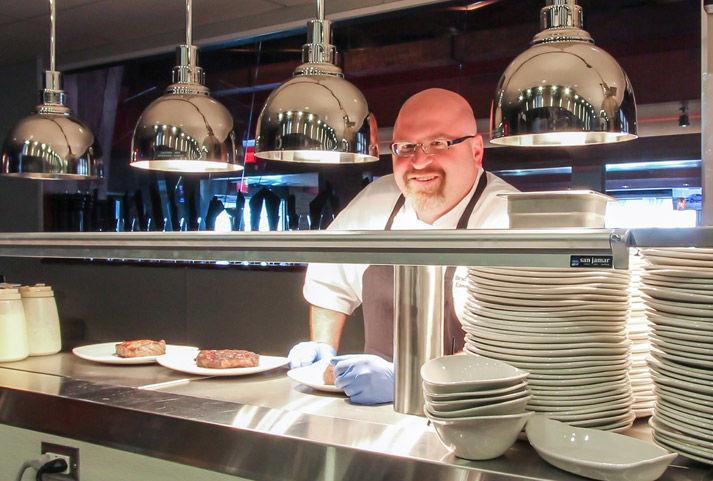 DC Prime
20120 Lakeview Center Plaza
Ashburn 20147
(703) 840-2099
DC Prime is the classic, tony steakhouse perfect for celebrations and date nights. Executive Chef Brad Weideman delivers on his passion for steak and seafood with fresh and frequently local ingredients. In addition to the succulent meats, DC Prime is known for mood-setting ambiance, elegant service and robust wine list. A succinct bar menu offers a less pricey option to experience the four-year-old restaurant.
***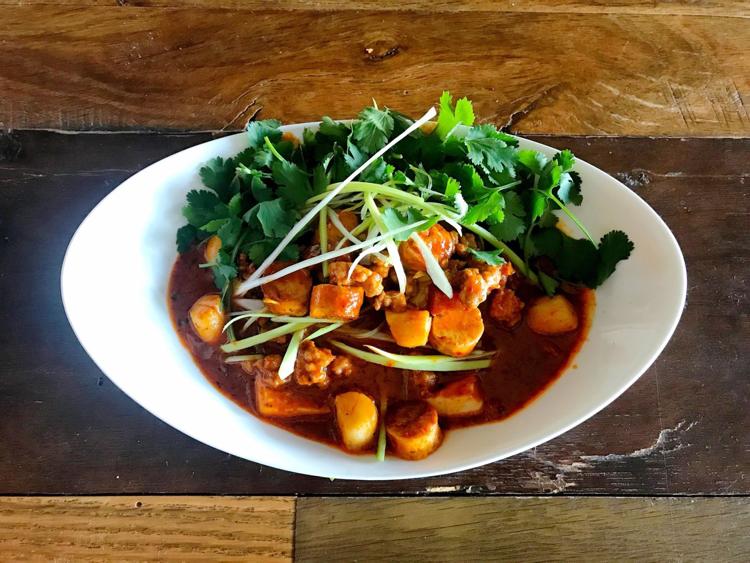 Mokomandy
20789 Great Falls Plaza No. 176
Sterling 20165
(571) 313-0505
Ask 10 local chefs about their favorite restaurants in Loudoun County, and chances are nine will mention Mokomandy. Tucked in a nondescript strip mall in Sterling, this Korean-Cajun fusion favorite serves up multi-cultural blasts of flavor, from their signature kimchi to shrimp etoufée along with handcrafted cocktails celebrating the uncommon union of food and drink. Visit their simple but stylish dining room or spot their food truck on the road and on social media @mokotruck on Facebook and @mokomandy on Instagram.
***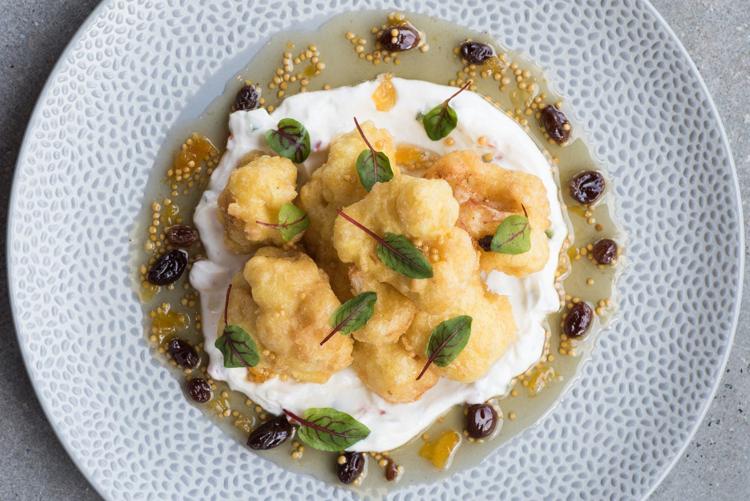 AhSo
22855 Brambleton Plaza Suite 108
Brambleton 20148
(703) 327-6600
Chef Jason Maddens' AhSo was probably the closest thing to a shoo-in on the list. Launched in Brambleton in 2017, this true farm-to-table restaurant serves up creative, beautifully presented and, indeed, delicious meals in varying styles. On the frequently changing menu recently was a local roasted chicken breast and braised leg roulade with product from Spring House Farm in Lovettsville and a boneless pork loin from Whiffletree Farm in Warrenton. While not cheap, the options are by no means overly expensive. AhSo offers arguably the best bang-for-your-buck, chef-driven meal in Loudoun County.
***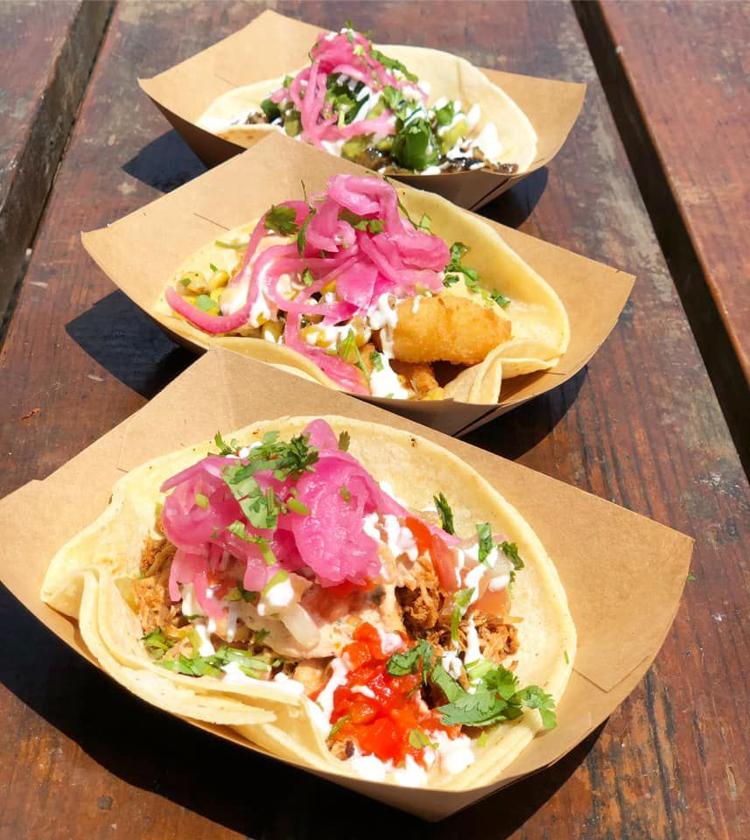 Señor Ramon Taqueria
38 South King St.
Leesburg 20175
22445 Davis Dr.
Sterling 20164
4500 Daly Dr.
Chantilly 20151
Now open in a newly renovated building at the corner of South King and Loudoun streets in Leesburg, Señor Ramon serves authentic, street-style Mexican food made with fresh ingredients on two floors with a full bar. The Sterling location is in the ever-expanding Crooked Run Brewery. Popular menu items include specialty taco combinations, homemade empanadas and unique nachos toppings.
***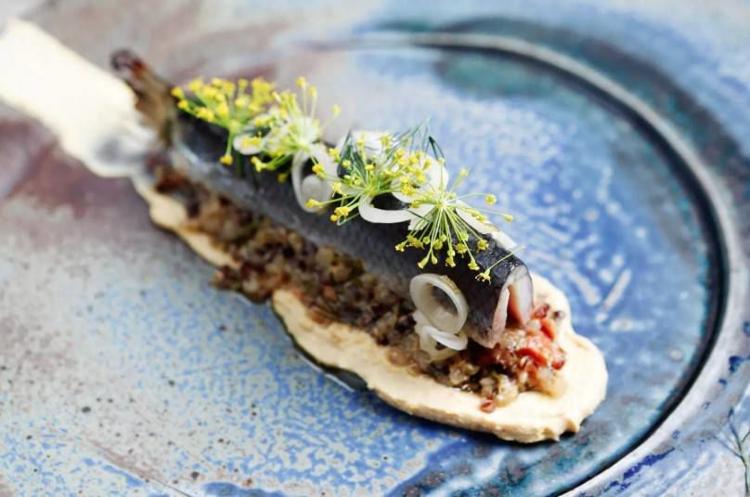 Patowmack Farm
42461 Lovettsville Road
Lovettsville 20180
(540) 822-9017
"Our fields are the chef's pantry" is the motto at this upscale farm-to-table restaurant in Lovettsville. Chef Tarver King, a 2017 semifinalist for the James Beard Award for best chef in the mid-Atlantic region, builds the New American cuisine-style menu daily depending on what produce is available. The dining room is housed in an elegant, all-glass former conservatory boasting an expansive view of the Potomac River valley.
***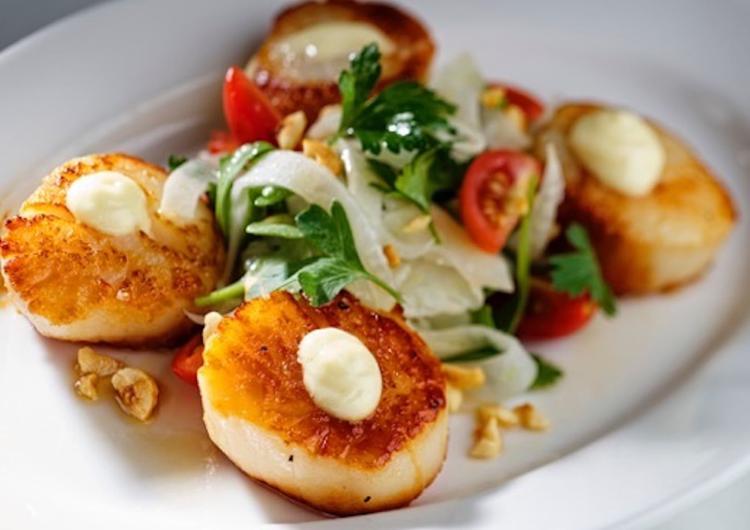 Tuscarora Mill
203 Harrison St. SE
Leesburg 20175
(703) 771-9300
A Loudoun County landmark, Tuskie's has been serving up delicious New American fare in the old mill at Market Station in Leesburg for more than 30 years. Kevin Malone, owner of Tuskie's Restaurant Group that operates Tuscarora Mill, South Street Under, Fire Works Pizza and Magnolia's at the Mill, has excelled at establishing Tuskie's reputation for quality, fine dining cuisine made with locally sourced ingredients. The menus are always built to highlight the freshness of the products.
***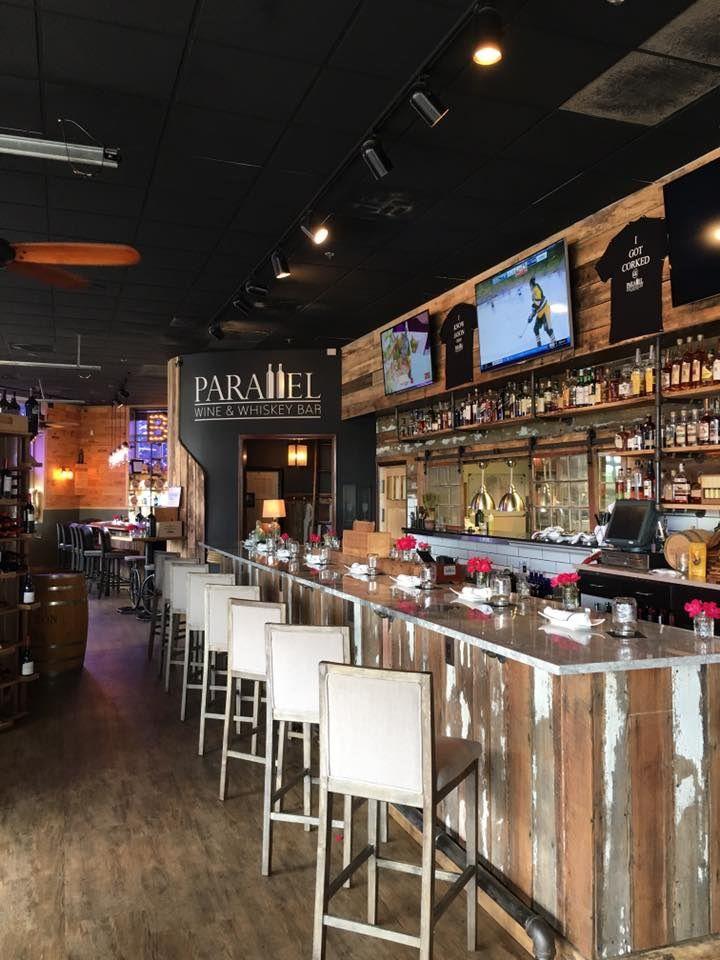 Parallel Wine Bistro
43135 Broadlands Center Plaza No. 121
Ashburn 20148
(703) 858-0077
Consistently voted Best Wine Bar, Parallel Wine & Whiskey is one of Ashburn's favorite watering holes, boasting a $3 Crazy Hour at 3 p.m. before $5 Happy Hour at 4 p.m-6 p.m on weeknights. Parallel has 80-plus wines, 100-plus craft beer selections and more than 170 bourbons and whiskies for patrons to choose from. But don't let the food get lost in all the beverage talk. As so many Ashburn regulars know, the butter chicken is perhaps the best dish in town, and Parallel's flatbreads are a delectable sponge for all that whiskey.
***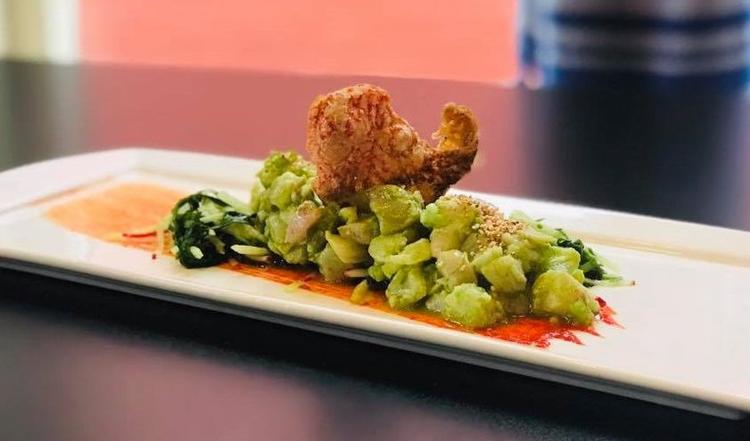 Cocina on Market
7 W. Market St.
Leesburg 20176
(571) 707-8593
The latest restaurant from Market Table Bistro's Jason Lage and Rebecca Dudley, Cocina serves up Mexican street food, specifically "elevated interpretations of street food highlighting the culinary regions of Oaxaca, Puebla, and Veracruz," according to the owners. With a vast tequila and mezcal list – including some deliciously dangerous flights – and the only rooftop dining space in Leesburg, Cocina is an always versatile option. It can be perfect for a couple drinks and apps, but it's equally impressive as a place for a multi-course, chef-driven meal.
***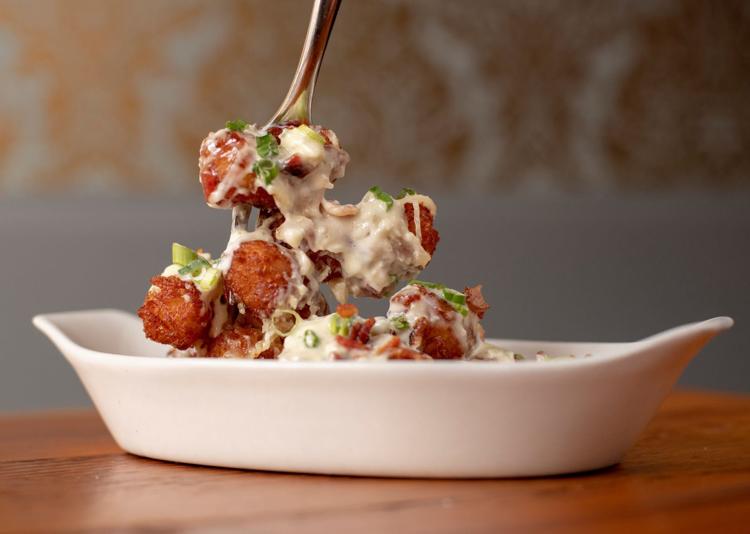 Wine Kitchen
7 S. King St.
Leesburg 20175
(703) 777-9463
With an ever-changing menu utilizing local products and 40-plus wines by the glass, The Wine Kitchen has established itself as the anchor eatery of Leesburg's King Street. "Wine was made for food and food was made for wine" is The Wine Kitchen's philosophy, "Eat, Drink, Simply" its mantra. Owner Jason Miller and Chef Tim Rowley's visions seem more harmonious with each passing year, and the smart, inventive cocktail program has helped lure new crowds night after night.
***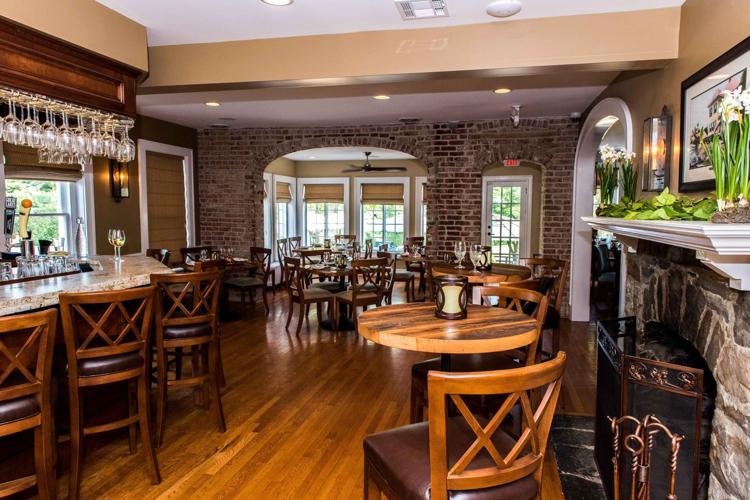 West End
540-441-7896
36855 W. Main St.
Purcellville 20132
West End seems to have flown under the radar in its first few years of operating in Purcellville's … west end. We can't quite figure out why. Housed in a stately old residence and inn, this Southern-centric restaurant with the occasional curve ball is the perfect dinner stop after a day at western Loudoun's wineries and breweries. Whether in the more formal – but not too formal – dinner level, or the downstairs tavern, West End is the kind of place where you just walk away smiling. Popular dinner items include jumbo lump crab cakes with duck fries and the local chicken pasta primavera.
***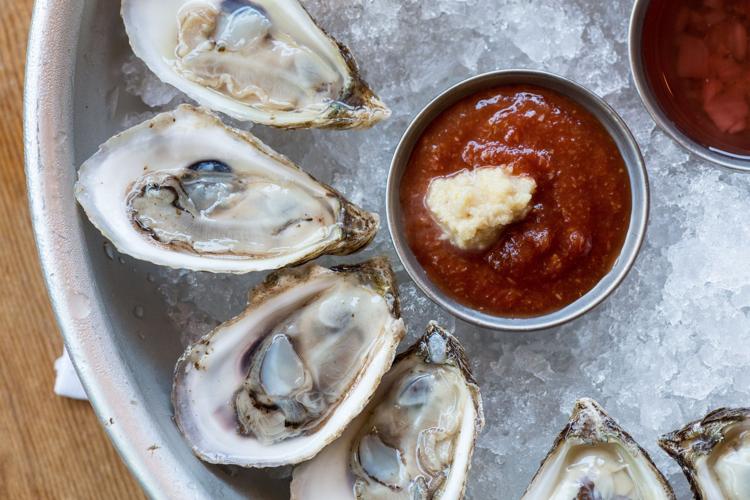 King St. Oyster Bar
1 E. Washington Street
Middleburg 20117
(540) 883-3156
King Street Oyster Bar specializes in bringing fresh oysters -- about 12 different varieties daily -- from the East and West coasts. The Leesburg location opened in 2016, but it's the Middleburg spot that opened a year later in an immaculate, historic building that really shines. In addition to oysters, patrons enjoy menu specialties such as the fresh catch of the day, gumbo, crab cakes, lobster rolls and burgers. The daily happy hour is among the best in Loudoun.
***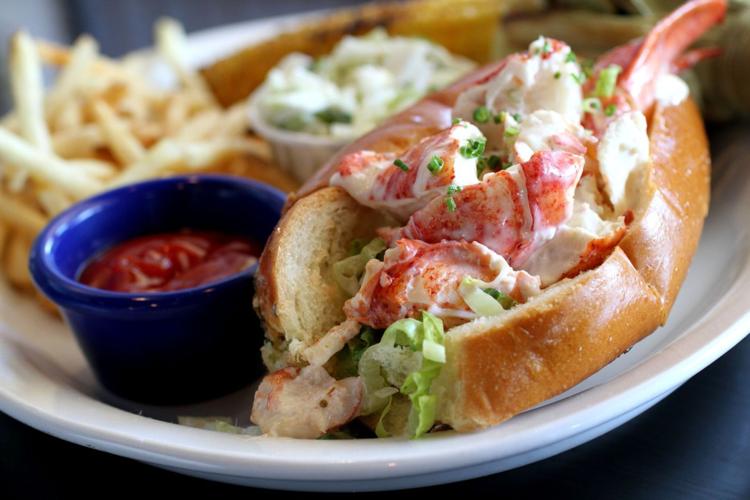 Ford's Fish Shack
44260 Ice Rink Plaza, Ashburn
25031 Riding Plaza, Chantilly
19308 Promenade Drive, Lansdowne
(571) 918-4092 (Ashburn), (571) 333-1301 (Lansdowne), (703) 542-7520 (Chantilly)
Chef and owner Tony Stafford opened the Ashburn location in 2010 to bring a taste of New England's fish shacks to Loudoun County. That vision – a neighborhood restaurant serving classic seafood fare – is a formula that has excelled over the years, as two more locations have been added in South Riding and Lansdowne. The lobster roll, served either Maine-style (cold with mayonnaise) or Connecticut-style (warm with butter), is as authentic as it gets without being on the coast of Maine.
***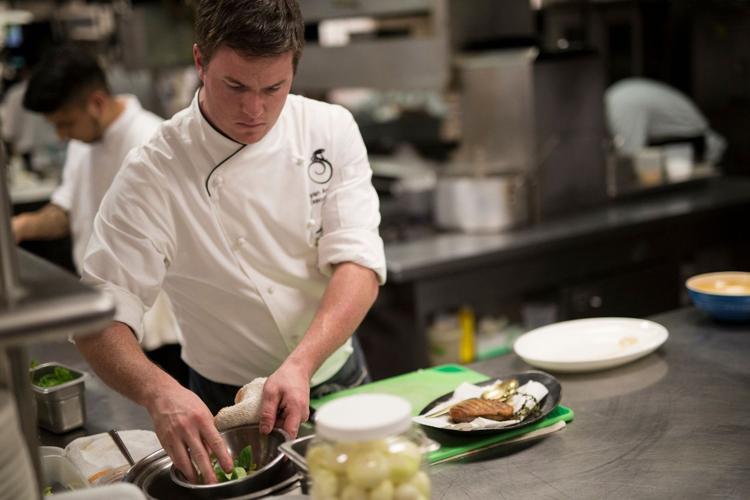 Harrimans Virginia Piedmont Grill
salamanderresort.com/dine/harrimans
Salamander Resort & Spa
500 N. Pendleton St.
Middleburg 20117
(540) 326-4070
Harrimans is a destination restaurant located in the five-star Salamander Resort in Middleburg. Patrons appreciate the beautiful atmosphere, top-tier customer service and dazzling local dishes from Executive Chef Ryan Arensdorf.
***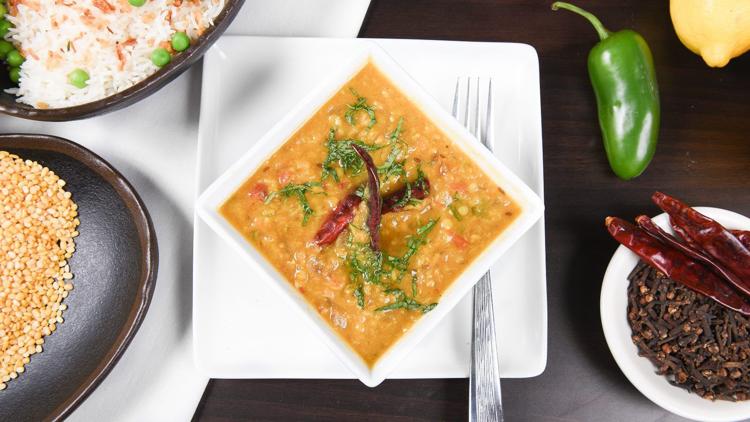 5 Tara – Indian Cuisine
1600 Village Market Blvd., Ste. 132
Leesburg 20175
(571) 293-9366
Th family-owned 5 Tara serves authentic-as-it-gets Northern Indian cuisine in an upscale setting. Tucked away near Cobb Movie Theater in Village at Leesburg, 5 Tara offers vegan and gluten-free options on its extensive menu. Times-Mirror readers tagged 5 Tara the best Indian restaurant in this year's Best of Loudoun contest.
***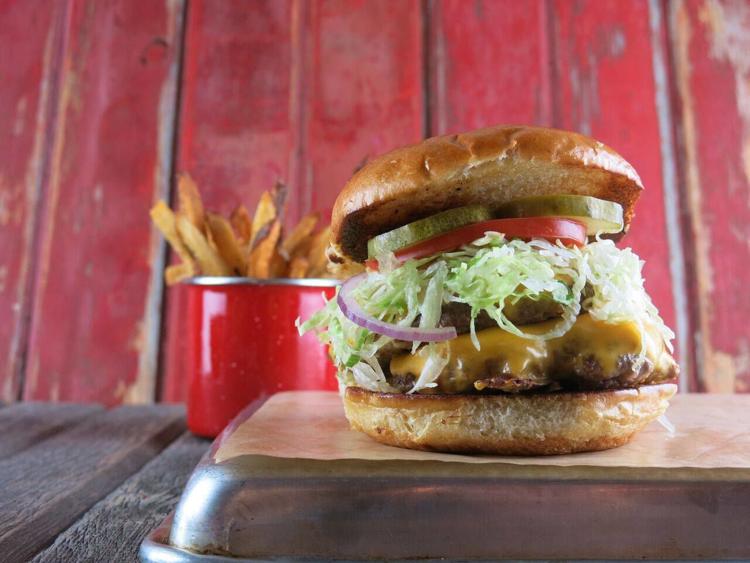 Roots 657 Cafe and Local Market
42301 Spinks Ferry Road
Leesburg 20176
(703) 779-9657
Roots 657 is Chef Rich Rosendale's eat-in and take-out cafe and market located just north of Leesburg at the intersection of Routes 657 and 15. The cafe and locally-inspired market offer the chef's regionally curated products featuring local artisans alongside house-made soups, salads, sandwiches and fresh-baked goods.
***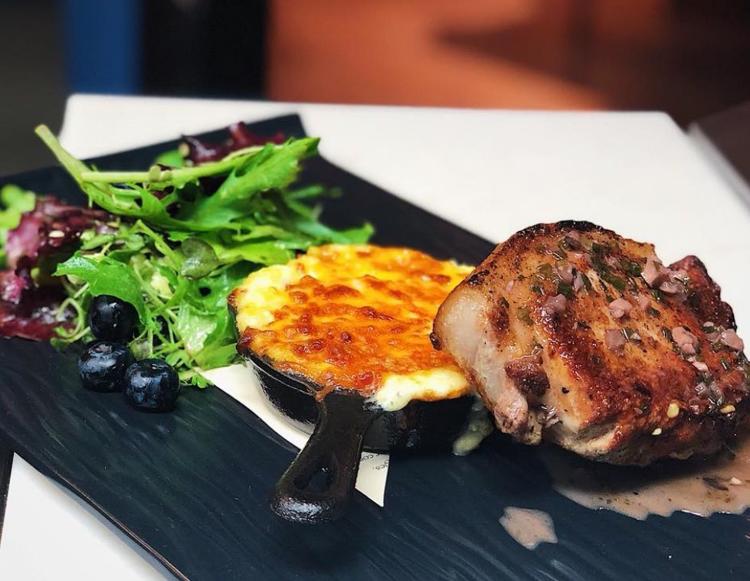 Market Table Bistro
13 E. Broad Way
Lovettsville 20180
(540) 822-3008
This comfy Lovettsville staple specializes in locally-sourced farm-to-table fare, wines and craft cocktails. Partnering with local growers and farmers, Market Table's owners say they're on a mission to offer locally produced food with vegan and gluten-free options in an accessible manner. In our eyes – and our mouth – they succeeded.
***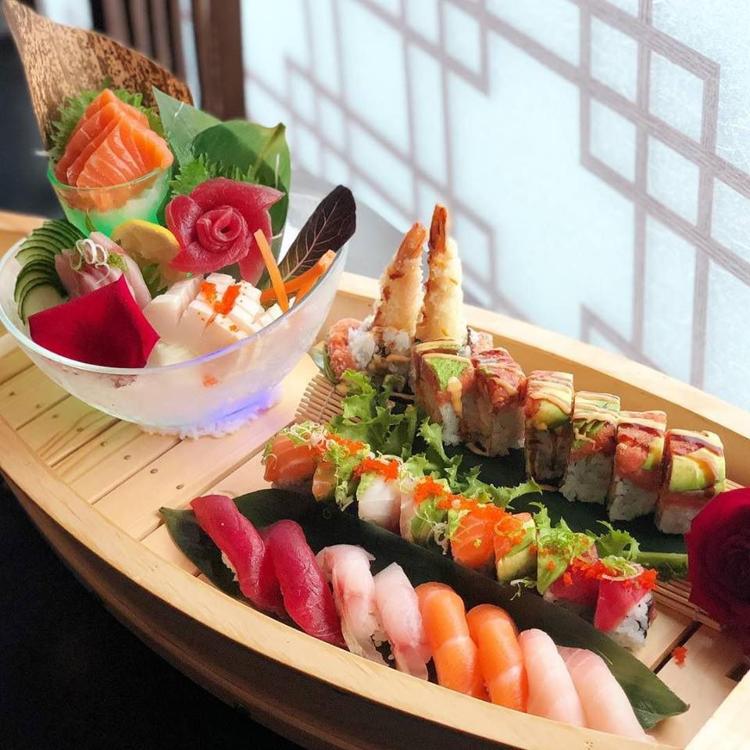 Passion Fin
42780 Creek View Plaza
Ashburn 20147
(703) 858-1118
Passion Fin is the go-to sushi spot for hundreds of Loudoun County foodies. Located in Creek View Plaza in Ashburn, this contemporary Asian restaurant and bar has an extensive sushi menu, plus hibachi, noodles, rice, sake and signature cocktails. It also claimed the No. 1 spot on the Times-Mirror's Best of Loudoun in 2016.
***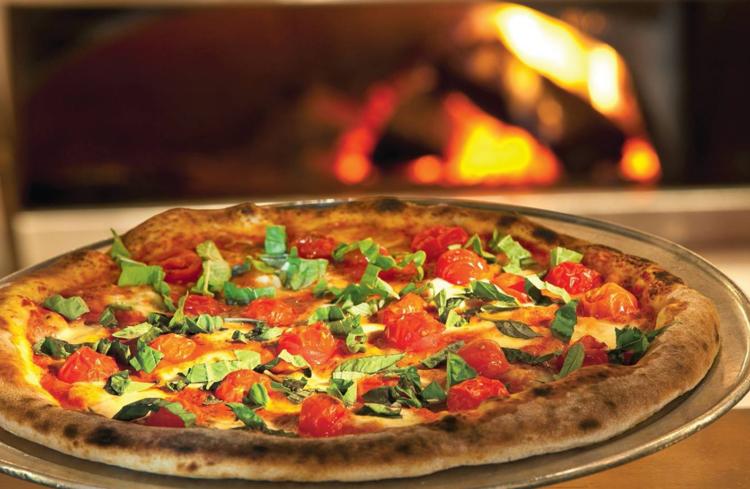 Fire Works Pizza
201 Harrison St., SE
Leesburg 20175
(703) 779-8400
A hip and casual member of the Tuskie's Restaurant Group family, Fire Works Pizza serves up creative, wood-fired pizzas and craft beer. They also have a great half sandwich and cup of soup lunch special and gluten-free pizza and sandwich options. Simply, Fire Works does it right – consistent, quality and top-tier service.
***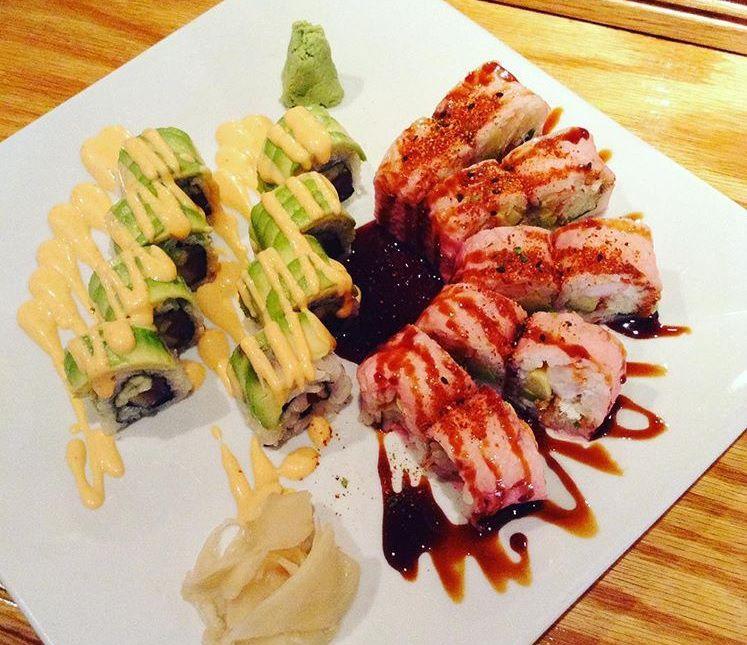 Jasmine Chinese Cuisine and Sushi
110 South St. SE
Leesburg 20175
(703) 737-2288
This casual eatery is a Leesburg favorite for its classic Chinese dishes and lengthy sushi menu, plus beer and wine. Sit inside the both spacious and cozy dining area, or enjoy your meal al fresco in their outdoor seating under Market Station. You'll always get service with a smile at Jasmine, which also offers catering services for parties and corporate events.
***
The Loudoun 20 appears annually in Loudouner magazine. Pick up a copy or browse an online edition today.