Director Jim Collinson is comparing Sterling Playmakers' production of "Godspell," which opened July 29, to that of Hamilton. This, he said, is not only because the play is a classic with lasting themes. But also because, like the filmed version of the Broadway smash hit, audiences can stream video of the production online.
"We've had a lot of people reach out and say that they love that we're doing streaming for this show," Collinson said. "They were excited they could see the show from the comfort of their own home."
After having shows canceled or postponed last year, many Loudoun theater companies are just now returning to in-person performances. However, innovations they tried during the pandemic, like streaming and Zoom productions, may be here to stay.
Sterling Playmakers decided to stream an online video of one of their summer musicals after doing an all-Zoom production of Alice in Wonderland, wherein actors performed pictured in a series of blocks, a la "Brady Bunch" style, Collinson said. The show ran for two performances and was well received, he said.
For Collinson, one of the main requirements for the summer musical was streaming rights. Some shows' licenses don't allow streaming, and he wanted to put on a production that spoke to the challenges of the last year.
Godspell, based on Jesus' parables and centered around themes of acceptance and love, fit the bill. The cast, Collinson said, is "our most diverse yet," with representatives from various racial, religious and employment backgrounds.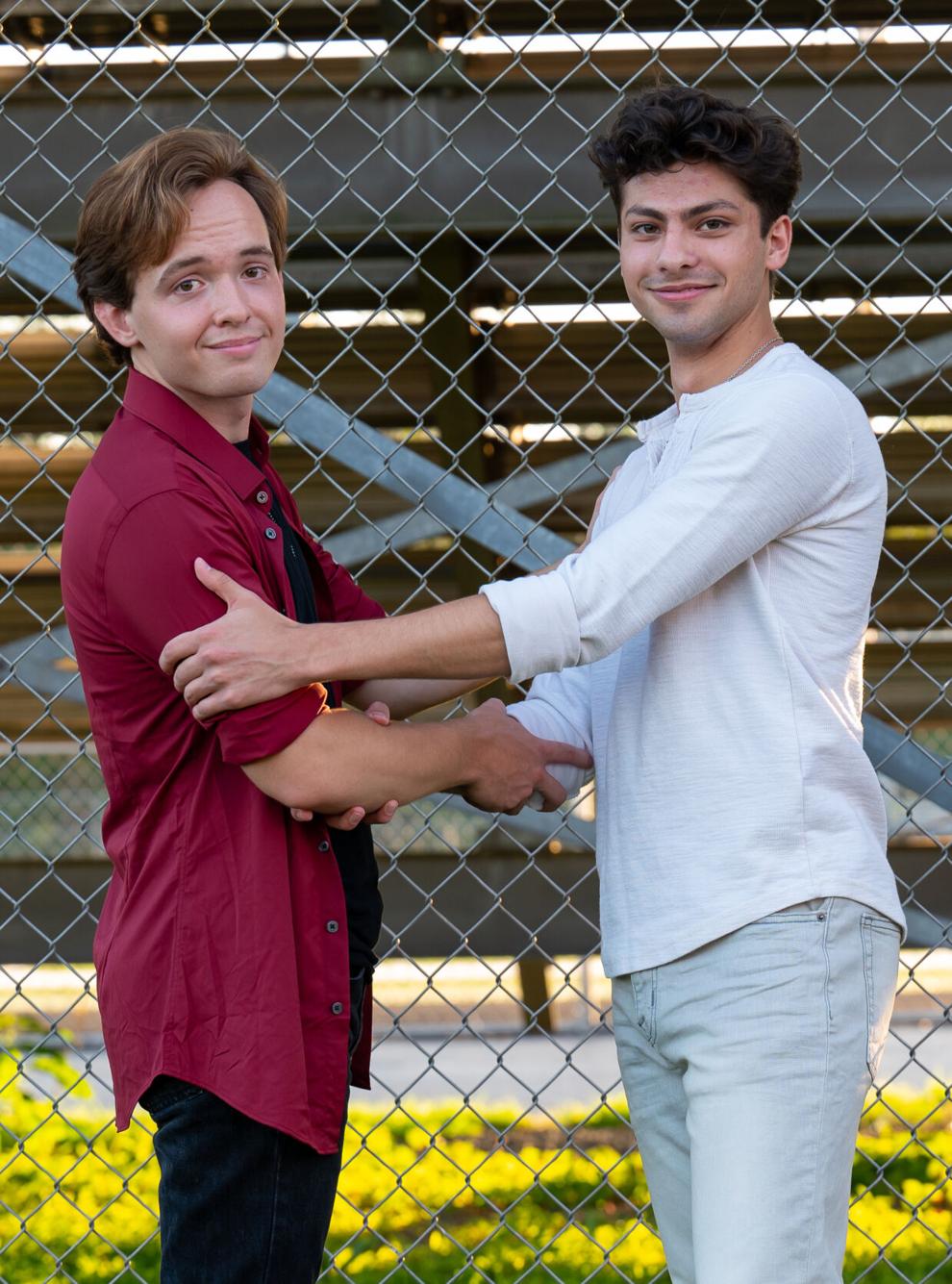 "We all need healing in a time of hate and a time of loss," he said. "No matter what walk of life, you can feel heard and feel seen in the show."
While Collinson isn't changing anything about the show for the streamed performance, adapting with ever-changing public safety requirements has been a challenge unto itself.
For Jupiter Theater Company, a western Loudoun-based troupe that puts on Shakespeare and other non-musical shows, the uncertainty posed by the pandemic was the trickiest part.
Founder and owner Christian Fernandez had just finished directing "Love's Labours Lost," meant to be the first in a two-play series when pandemic quarantines forced most theater productions to shut down.
"There were definitely nights of staying awake trying to figure out what to do," Fernandez said.
Fernandez said that in the end, the challenges turned into a plus. Cast members safely carried out rehearsals over Zoom and in person with masks, and in autumn 2020 the company put on an in-person and livestreamed production of "She Stoops to Conquer."
This year, Jupiter re-premiered "Love's Labours Lost" and were finally able to put on the postponed production of "Much Ado About Nothing," selling out seven of their eight performances and drawing in brand-new audience members.
While Fernandez said he'll continue to adapt, planning several non-Shakespeare classics for the 2021-2022 season, one thing he doesn't plan to repeat is livestreaming. Instead, he wants to film performances and edit them for viewing after the show closes.
Many Jupiter shows use Renaissance conventions — performing in the round and audience interaction — and Fernandez said he wants any filmed versions to be as engaging as the in-person experience.
"Our goal is to entertain and delight our audiences," Fernandez said.
For Stagecoach Theatre Company, based in Ashburn, livestreamed shows are now a permanent offering.
"It's one of the best things we ever did," said owner-producer Jerri Wiseman.
Stagecoach pivoted to offering classes and murder mysteries on Zoom almost as soon as the pandemic started. While navigating technology was a learning curve, Wiseman said, performing some shows online has expanded the company's reach.
"Grandparents who have never been able to see their grandchildren perform are now able to do it at the livestream," Wiseman said. "It's wonderful for that."
As restrictions lifted, Stagecoach, like many other organizations, began easing back into offering in-person performances. Audience members must either wear a mask or show proof of vaccination to enter the company's black box theater, and actors wear clear face shields while performing.
For Wiseman, as much as online shows have helped Stagecoach, there's nothing like seeing audiences in seats.
"Whether it's mine or anyone else's, get back to the theater," she said, encouraging patrons back to performances. "The actors have missed their audiences."
Collinson said he and the cast of "Godspell" are thrilled to be performing for a live audience. Collinson estimated that it's about a 70-30 split between in-person and virtual tickets so far, with the majority being in-person attendees.
A professional video production company filmed the opening night performance, and while the live show will only run two weekends, it will stream for another month.
Collinson said that Sterling Playmaker's next show, "The Social Secretary," will also have a streaming component, and he hopes that Sterling Playmakers will continue to stream performances, depending on a given show's licensing rights.
"I think [the cast] is just excited to get back into the theater," Collinson said.
"Godspell" is running July 29-31 and August 1, 13, 14 and 15 at Potomac Falls High School, while the streamed performance will be available Aug. 11-Sept. 20. Tickets can be purchased at sterlingplaymakers.org.