Leesburg resident Sharon Brown has always believed in the importance of giving back to the community. Twenty years ago, she founded a nonprofit called Birthday Blessings which provides birthday gifts for northern Virginia children in need ranging from ages 3 to 17.
Now, the nonprofit is expanding its mission after Brown and her daughter, Heather, wrote a children's book, titled "A Heart of Gold: The Greatest Gift." The book is illustrated by artist Lucas Nickerson.
The fictional story is illustrated with positive messages describing a group of animals on their way to a birthday party. On the way, they face obstacles and find solutions while in search of gifts in order to create a heart of gold.
"It's an interactive book," Heather Hough said. "We believe experience is the best education."
"People are saying this is what we really need right now," she said.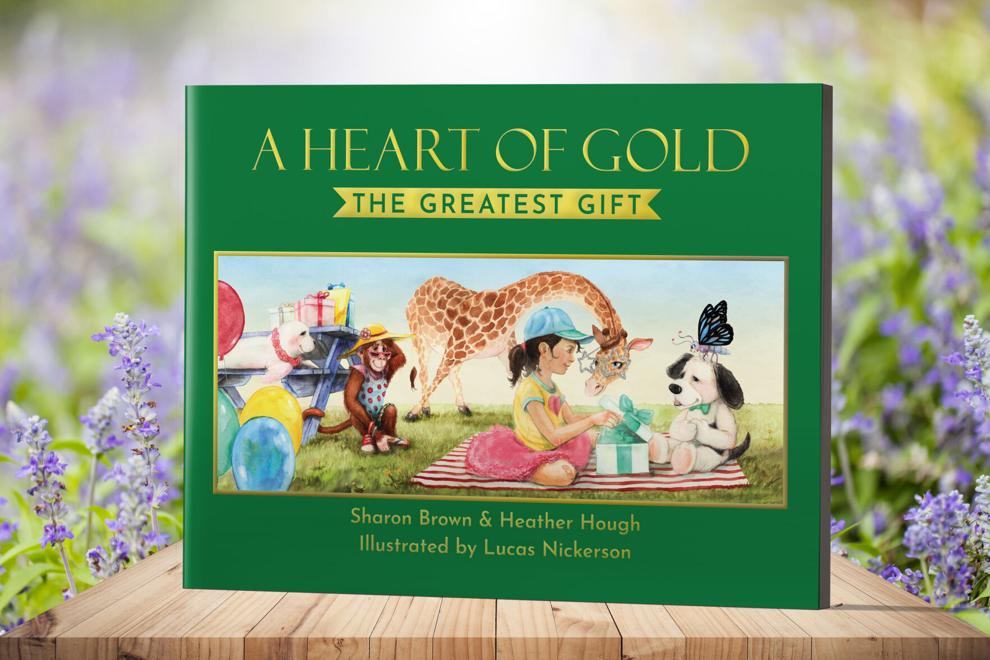 While the book has yet to be published, it is available for pre-order for $25 through an online crowdfunding site, with the proceeds going toward the cost of self-publishing. Contributors to the crowdfunding drive have the opportunity to receive bonus gifts such as autographed copies of the book, posters, t-shirts and activity pages.
They anticipate the book will be available by the end of the year.
Brown's Birthday Blessings nonprofit was inspired by a child she met at a church in Washington, D.C. who was turning 16 and said he had never received a birthday present.
When she later thought about his comment, she realized there was a need in the area and wanted to do something to help.
For the past twenty years she has purchased and wrapped up to 500 gifts per year for children in need who are identified by local social workers.
"When kids feel recognized and celebrated, they shine like stars," Brown said. "It became a family project where my three kids would help out in the toy shop after school."
Hough, who is now 25, says she has enjoyed being a part of the program by providing assistance with shopping and wrapping gifts, which she has done since she was five years old.
The mother-daughter duo said they have many ideas for increasing their outreach. In addition to writing the book while Heather was living across the country in California during the pandemic, they created an online story-time event featuring over 20 different children's book authors."Families tuned in to watch and listen," Hough said. "It was enriching and we are looking for other opportunities to help with connecting authors and readers."
Their vision, they said, is to grow Birthday Blessings with the help of funding from the sales of the book. They would also like to create a book series in the future.
"This is a great way to celebrate children so they feel special and loved. We have found the kids are so appreciative, it doesn't matter what the gift is," Brown said.