A long anticipated mixed-use development at the site of the former Loudoun Times-Mirror building in Leesburg is expected to break ground this fall, according to Landmark Commercial, the developer that is behind the project.
Church + Market was approved by the Leesburg Town Council in August 2019 and will bring 116 apartments, about 33,000 square feet of commercial office and retail space and a three-level parking garage to the downtown area.
Blair White, a vice president with Landmark Commercial told the Times-Mirror they are nearing the final phases of the project before building starts in the fall.
He said they hope to obtain site approval from the Town of Leesburg sometime in June. After that, they will submit construction drawings for grading and building permit approvals from the county over the summer.
"Contingent on both of those things happening, we will be able to break ground in September," he said.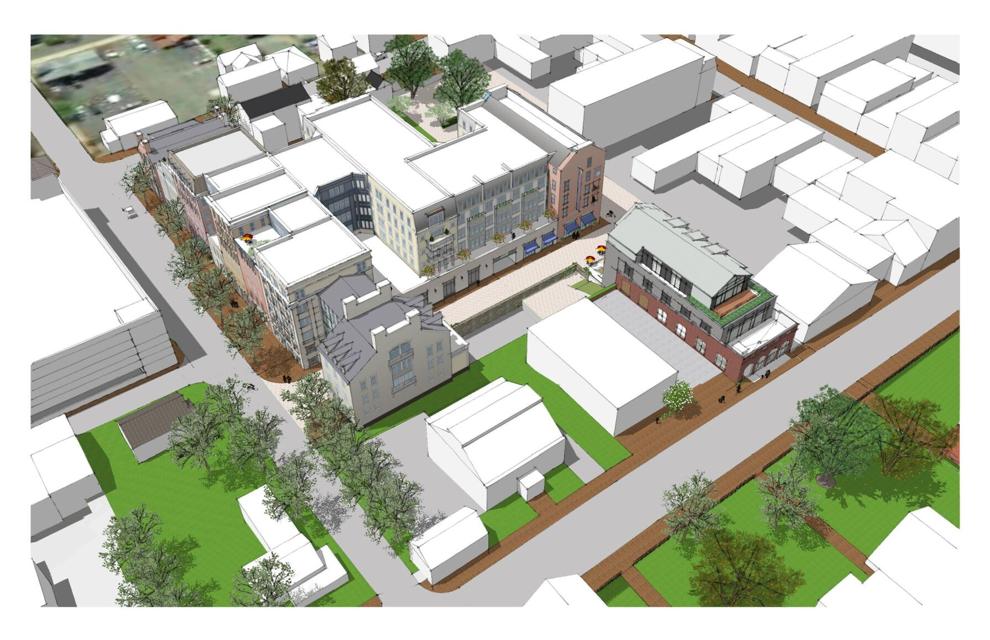 Town of Leesburg senior planner Bill Ackman said he agreed with that timeline and the town is excited about the project.
"We are glad it's coming to fruition," Ackman said.
White said the project — previously named Courthouse Square — has evolved since the original plans were designed in 2012.
The plans now include three buildings, including an adaptive reuse of the former 1920s Loudoun Times-Mirror building across from the Courthouse, which will be preserved for historic value.
A large share of the project will be built on what is now a parking lot behind the former Times-Mirror building.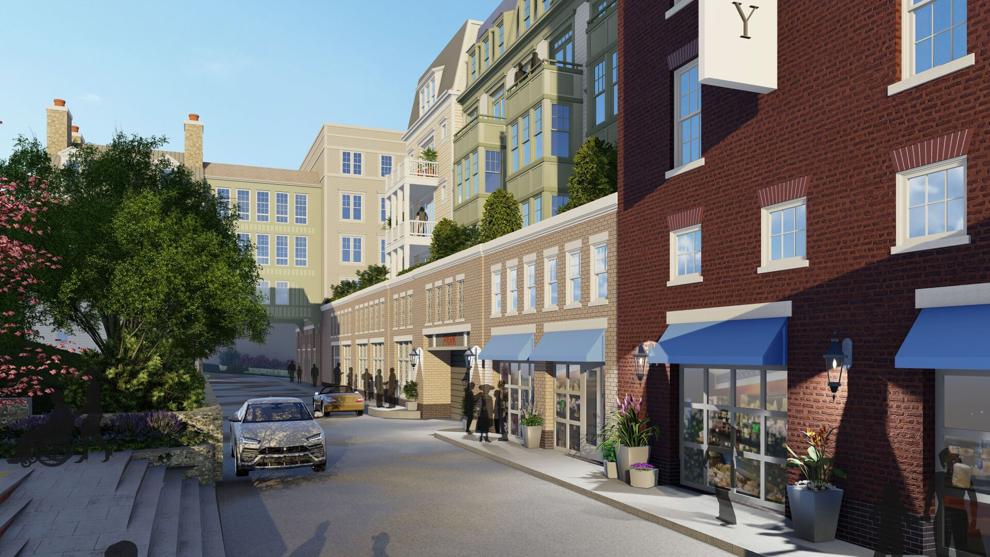 On the commercial side, developers will construct another two levels on top of the old building, while an "alley" running alongside the building will be converted into additional retail or office space.
The apartment building will be six stories at its highest point and will include a three-level parking garage, one level below grade. The garage, for residents and users of the commercial space, will hold 177 parking spaces.
"We believe this will connect the two sides of downtown, filling in the hole of the donut and maintaining that connectivity on a pedestrian scale," White said.
"You don't find many buildings that include apartments with a good component of commercial use as well."
White anticipates a 21-month timeline for delivery with residents expected to move-in by the end of 2023 and commercial could possibly be sooner than that, he said.
He said one of the highlights of the office space is a single-floor contiguous area which he believes will be a great opportunity for a growing company.
"You can't find that in downtown today – it's a great piece of space for a sizable company," White said.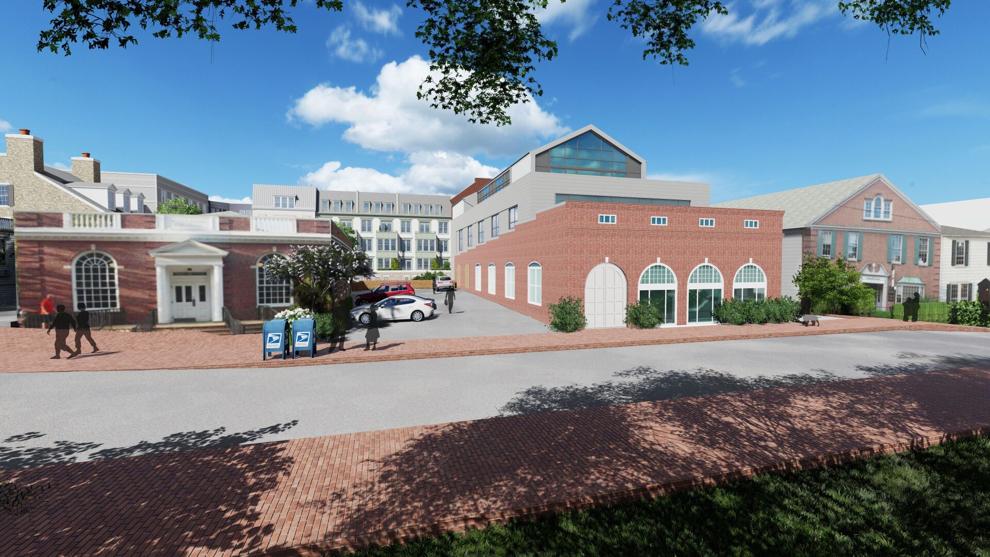 There are also ground floor spaces suited for restaurants or retail. Initially, Victory Brewing Company was slated to be located in one of the restaurant spaces, but that lease agreement has since ended. However, White said he wouldn't be surprised if a restaurant with a similar business model moved into the development.
White added that the project will be a boon to downtown Leesburg.
"There is a significant under supply of residential apartments in downtown Leesburg," he said.
"We are delivering a product that will bring more 24/7-focused activity to downtown. We believe that will create an economic shot in the arm to downtown because with the apartments, people will be working and living there," White said.
"This will help fill that void from Sunday evenings through the middle of the week, when people tend to be more focused on their work life," he said.
Correction: A previous version of the headline incorrectly referred to the name of the project. It is the Church + Market