Five years after Greg Masucci and his wife Maya Wechsler created A Farm Less Ordinary — a program providing people with intellectual and developmental disabilities opportunities for employment and job training — the operation has continued to grow and recently added two farming locations in Loudoun.
The Leesburg farm is located on 10 acres at the home of Michael and Lynne Wright on Gleedsville Road; the newest location is on Katie and John Driessnack's 4-acre property in Lovettsville.
The mission of providing meaningful employment for those with special needs was inspired by Masucci and Wechsler's son, Max, who is Autistic.
"We looked at his future and it was heartbreaking to think what his options are," Masucci said while on a recent tour of the farm. "With social isolation, no income and financial pressure, we thought if we could intervene, employment would be the thing [he needs]."
Masucci describes the farm as a welcoming community where people understand each other.
"This is a population that oftentimes has never had a job or any demands placed on them," he said. "We [offer] them ... can-do activities instead of can't."
"Here they are a little more likely to try things. We fill people with confidence in their abilities so they will feel less likely to fail," he said.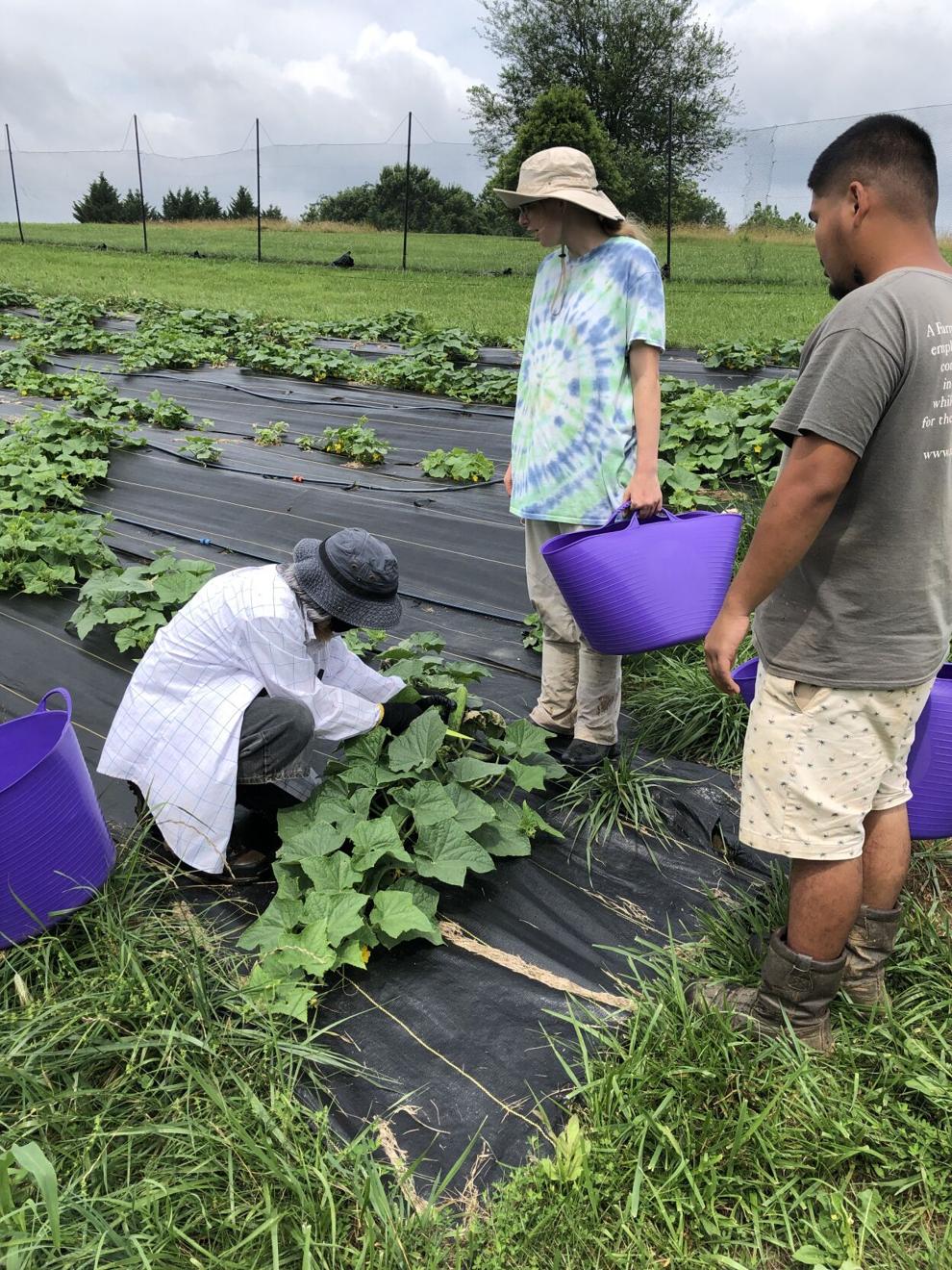 The plantings for the crops start with seedlings which are watered and cared for daily. In addition to growing fruits and vegetables, farm workers also sell homemade products such as pickles which provides an additional source of revenue, he said.
In order to build additional skill sets, employees are involved in the sales and marketing of products sold at area farmer's markets.
The 40-member weekly Community Supported Agriculture (CSA) is run by over 175 volunteers and 23 employees, with pick-up locations around the county. They work nearly year-round with a two month break during the winter months.
"There is something magical when you take care of something and watch it grow," Masucci said. "Working here is more than a paycheck, it provides self-worth."
The farm's signature fundraising event "Feast in the Field" will be held on September 25 at the farm's Leesburg location on Gleedsville Road. A $150 ticket includes a 7-course tasting meal prepared by Chef Erik Foxx of The Polished Foxx and Mel Moore, of 12 Tables Elegant Dining; live music and a tour of the farm. Tickets are available online at afarmlessordinary.org/feast.