Eight local ballet dancers have been awarded scholarships to prestigious summer programs in memory of Leesburg's Bryn Wertz, who died last year.
Wertz, 16, died unexpectedly on Aug. 9, 2020 at INOVA Loudoun Hospital Center in Leesburg due to an undetected illness.
"She was one of those angel-on-Earth kind of kids," said Dina Smithson, a co-founder of the Bryn Wertz Ballet Foundation. "It's a way to keep her alive and a very positive way to touch others."
Wertz began dancing ballet at the age of 3 and was a longtime member of The Dance Academy of Loudoun. Smithson, the parent of a former DAL dancer, said Wertz was "like a daughter to me."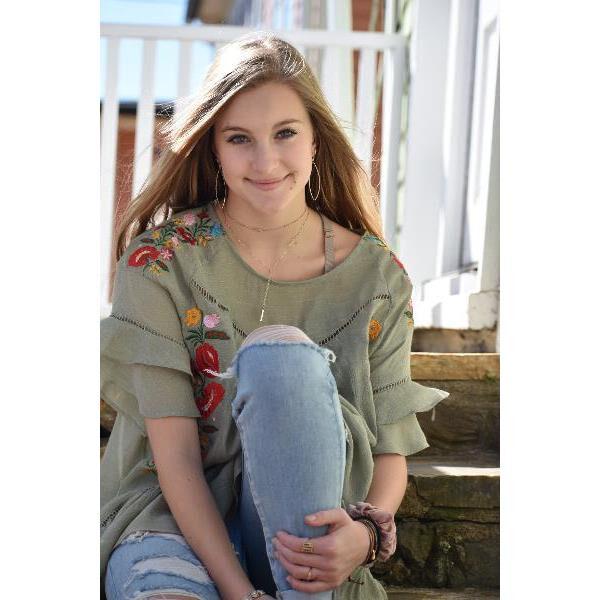 "Bryn was the biggest joy in class," said Elizabeth Boehnlein, DAL's owner and director, in a prepared statement.
"Every time Bryn took the stage, I was in awe not only of her beauty and grace, but the pure joy and passion that flowed through every movement she made," Pamela Wertz, Bryn Wertz's mother, said in her own prepared statement.
Boehnlein and families at the dance studio formed the Bryn Wertz Ballet Foundation shortly after the young ballerina's death "as a way to keep her strong presence at the studio, as well as touch other lives with scholarships for ballet-intensive programs," Smithson said.
The foundation raised money for its 2021 scholarship fund by holding a virtual dance event and a yard sale hosted by senior dancer Emma Van Dyke, as well as with community donations.
More than $13,000 was raised in the foundation's first year, according to Smithson.
"I saw how much Bryn grew in her summer intensives and I wanted others to have the chance they might not have without these scholarships," Van Dyke said in a prepared statement.
This year's eight scholarship recipients include Emmaline Fontanilla, Hailey Goodwin, Chloe Jackson, Sophia Steele, Julia Kem, Addison Partlow, Christopher Soares and Hayley Sutton, all Loudoun County residents.
Each received $1,000 to attend summer programs with The Washington Ballet, San Francisco Ballet, Pittsburgh Ballet Theatre and other noted organizations.
"Our family is thankful that through the Bryn Wertz [Ballet] Foundation, other dancers can pursue their own love for dance, keeping Bryn's sweet spirit alive and her light shining bright," Pamela Wertz said.
The foundation is currently planning its schedule of events for the 2021-22 school year.
More information, future scholarship applications and donation methods are available at wertz-scholarship.org.