The Alternative Baseball Organization, a Georgia-based nonprofit that invites teens and adults with autism and other special needs to engage in recreational baseball, is looking to add a Loudoun County club to its rapidly growing family of U.S. teams.
Growing up, ABO Commissioner Taylor Duncan's high-functioning autism resulted in various social challenges, including his inability to play competitive sports.
"I was often shut out of those opportunities … because of the negative perception of what one with autism can and cannot accomplish," Duncan, now 25, told the Times-Mirror.
However, other programs created to accommodate people with intellectual disabilities tended to consider Duncan too high-functioning to fairly participate, leading him to feel he was "stuck in between two different extremes." He further noted services for adults with autism are scarce in many parts of the country, particularly in economically disadvantaged areas.
"Autism doesn't go to age 18. Pretty much it's going to be for the rest of our lives," he said. "We need supports in place in our communities to be able to help us continue our path toward independence, to be able to have those social skill opportunities, those training skill opportunities, those physical skill opportunities, and just to feel like we are accepted and we belong."
This resource disparity resulted in Duncan's desire to create a program that allows people ages 15 and older with special needs to find community through sports, and in early 2016 — with the help of Duncan's mother, teachers, and personal mentors and coaches — the first Alternative Baseball team began in Powder Springs, Ga.
Originally consisting of a mere six players, the inaugural team would mostly engage in practices, though there were "some games sprinkled in" when enough players joined the organization. The team — as would be the case with future ABO franchises — adhered largely to Major League Baseball rules and used wooden bats, though pitching style was flexible to meet each batter's level of development.
Later in 2016, the team had grown enough that Duncan organized a collaborative, nine-inning game involving professional baseball players, in which each team would be one-half teens and adults with special needs, one-half pros. Following that game, Alternative Baseball's profile mushroomed, receiving coverage from the likes of ESPN and The Today Show in 2018.
"Really, it just boomed," Duncan recalled. "There were people from all over the place who contacted me wanting Alternative Baseball in their communities."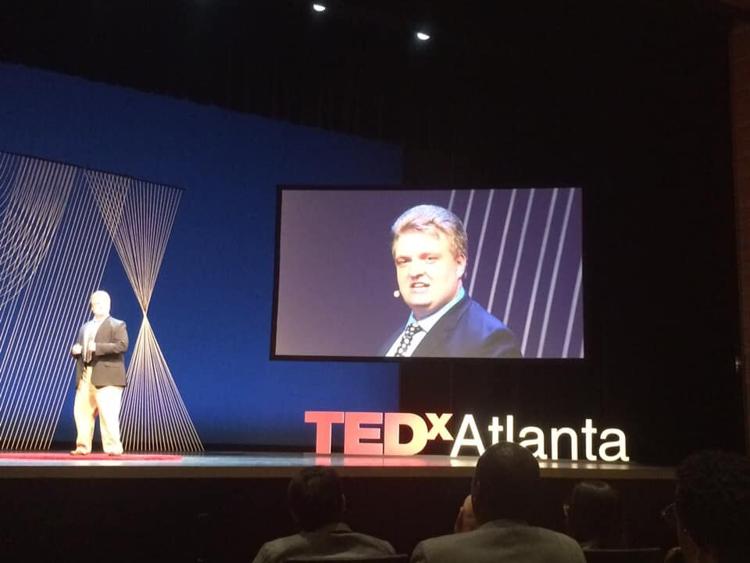 Over the next two years, ABO grew to roughly 20 programs across the country, grabbing more and more attention with its ability to provide a social outlet and developmental activity for the special-needs community.
"For us, it's about promoting proper work ethic. It's about encouraging our players to become the best version of themselves possible and accepting them for who they are, no matter what skill level," Duncan said. "We're there to help them reach their maximum potential. … They can become something in society. Anybody can."
While Duncan said he "tend[s] to try to be on the optimistic side," he could not help but wonder whether the COVID-19 health crisis would spell doom for Alternative Baseball, as it threatened to do to so many other nonprofits.
"I honestly thought the organization was going to die pretty much, because of the economy going down, the stock market going down — because if you don't get those donations in and other support, nonprofits across the country are going to be pretty much toast," he said.
However, more and more communities persisted in their desire to welcome an Alternative Baseball team, particularly in Texas and Tennessee. Duncan set to work raising awareness of those efforts through local news appearances, resulting in a domino effect in which Duncan essentially led a virtual media campaign.
"Lo and behold, it led to a big tour of Zoom interviews, pretty much from Georgia and Florida all the way up to Maine, all the way out west to Seattle and all the way down to San Diego, [plus] Hawaii and Alaska," he said.
Seemingly overnight, despite the pandemic's continued preponderance, the number of Alternative Baseball programs shot up to 77, representing 33 states.
"I would've never thought it would've happened during the pandemic, but here we are, and we're getting ready to change more lives," Duncan said. "I couldn't be more grateful for it all."
A Loudoun County team is among ABO's slew of fledgling programs and is currently seeking players, volunteers, and someone to serve as the team's coach and manager. As it usually takes about six months to field a new team, Duncan hopes to have the Loudoun organization up and running by late spring or early summer, depending on the success of a coronavirus vaccine.
"I'm hoping that the wide distribution of the vaccine will fast-track our progress out of this pandemic, so that we can get back to our daily routines at full capacity," he said. "We really want to get everything back up and going,"