Loudoun County Democrats are celebrating widespread victories Tuesday night, picking up three seats on the Board of Supervisors, one of the constitutional offices and a crucial state Senate seat.
Taking roughly 54 percent of the vote, Phyllis Randall (D) secured a second term as chair of the Loudoun County Board of Supervisors, defeating Republican John Whitbeck (38 percent) and independent Bob Ohneiser (4 percent). Randall in 2015 became the first African American woman to chair the county's Board of Supervisors.
Also on the Board of Supervisors, two-term incumbent Suzanne Volpe (R) was ousted in the Algonkian District by Juli Briskman (D) by an 8-point margin, and Democrats Mike Turner and Sylvia Glass cruised in the Ashburn and Broad Run districts, respectively. Current Republican supervisors Ron Meyer (Broad Run) and Ralph Buona (Ashburn) were not seeking re-election.
When the new Board of Supervisors is sworn-in in 2020, six Democrats will step to the dais, with three Republicans rounding out the county's governing body. The outgoing board is made up of six Republicans and three Democrats.
Bright spots for local Republicans came in the form of incumbents Tony Buffington (R-Blue Ridge) and Matt Letourneau (R-Dulles). Buffington defeated Democrat Tia Walbridge by 7 percent, while Letourneau bested Sreedhar Nagireddi by more than 20 percentage points.
The GOP incumbents will be joined by Caleb Kershner (R) from the Catoctin District. Winning 45 percent of the vote, Kershner defeated Democrat Forest Hayes (34 percent) and independent Sam Kroiz (17 percent) to succeed Republican Geary Higgins, who lost the 13th District state Senate bid to John Bell, with Bell taking 54 percent of the vote. Bell will succeed retiring Sen. Dick Black in the 13th District.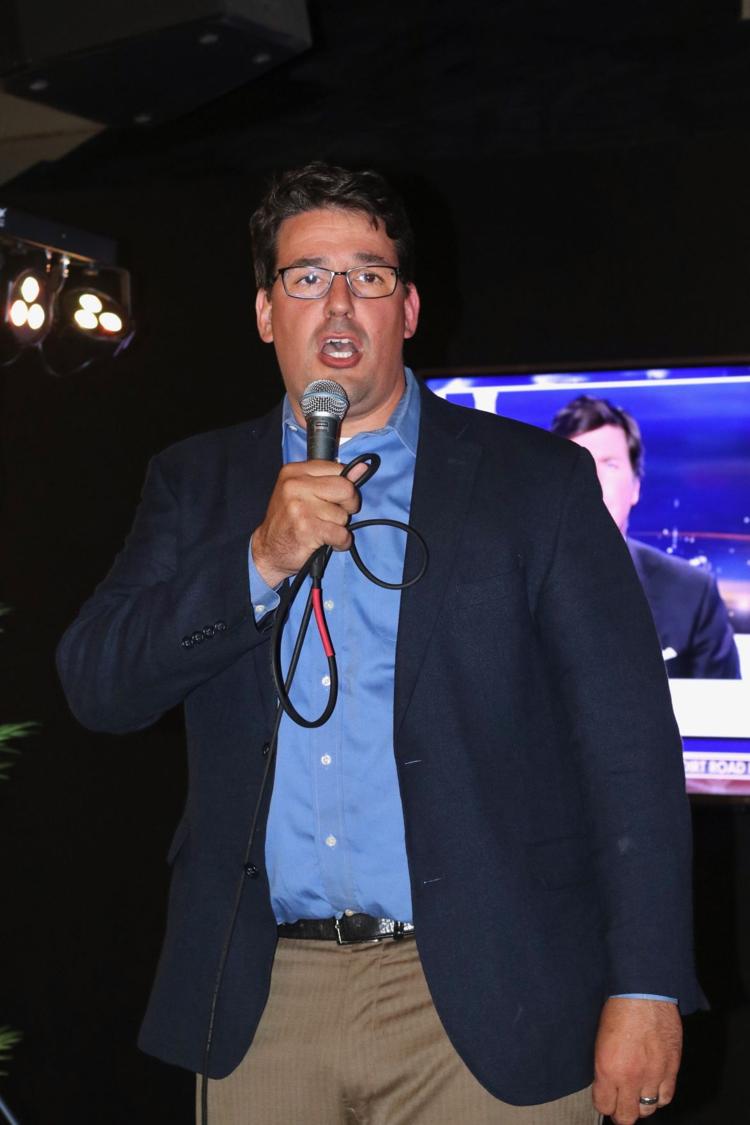 Also securing new terms were Republican veterans Mike Chapman as sheriff, Bob Wertz as commissioner of the revenue and Roger Zurn as treasurer.
Attorney Buta Biberaj, a Democrat, narrowly bested Republican Nicole Wittmann in the commonwealth's attorney's race. With 97 percent of the vote counted, Biberaj held a 2 percentage point lead. 
In the House of Delegates, incumbent Democrat Wendy Gooditis held off Republican Randy Minchew in a 10th District rematch of the 2017 contest wherein Minchew lost his seat, and conservative Del. Dave LaRock (R) handily defeated Mavis Taintor by 12 percent of the vote in the 33rd District.
In the Senate, Bell's victory over Higgins gives Democrats a crucial pick-up in the General Assembly's upper chamber, and incumbent Democrat Jennifer Boysko cruised to re-election in the 33rd District over Suzanne Fox (R).
"Thank you to our firefighters, thank you to our teachers, thank you to everybody who made this happen," Bell told supporters at the Democratic campaign party in Brambleton. "There's so much this race is about, but I want to let you know what we did tonight: We flipped the Virginia Senate. I want to thank every candidate who ran, congratulations to you."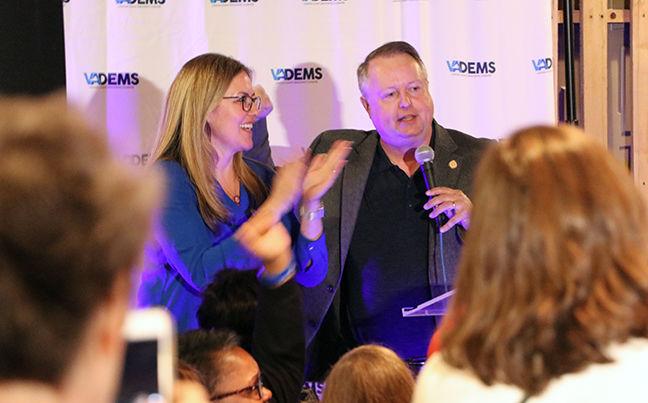 Republican Sen. Jill Vogel comfortably won another term in the 27th District over Democrat Ronnie Ross.
Democrat Suhas Subramanyan coasted in the House of Delegates' 87th District race to succeed Bell.
Shortly after 10 p.m. Tuesday, the Associated Press reported Democrats had taken over control of the Virginia statehouse.
 ______________
Times-Mirror reporters John Battiston and Nathaniel Cline contributed to this report.
This is a Times-Mirror news alert. Check back for updates and complete election coverage. Click here to peruse all the local results from Tuesday night. 
Related: Democrats win full control of Virginia statehouse