Dash In Convenience Stores is eyeing an expansion into Loudoun County.
With its concept for an automobile service station, food store, car wash and restaurant, the Maryland-based Wills Group is proposing to provide a "modernized experience" with the first Dash In Kitchen Gateway Village.
The shop is being proposed north of Tall Cedars Parkway and west of Gum Spring Road/Route 659 across from Gateway Community Church in Dulles.
"We're really working on having a holistic approach that will really differentiate us from the convenience offering that's currently out there—anywhere in the U.S.," Wills Group Director of Real Estate & Development David Neiss said.
Wills Group, the parent company of Dash In Convenience Stores, Splash In Eco Car Washes and SMO Motor Fuels, owns nearly 300 gas stations in the mid-Atlantic region. The family-owned company was founded by James Wills in 1926 and has operations in Delaware, Maryland and Richmond.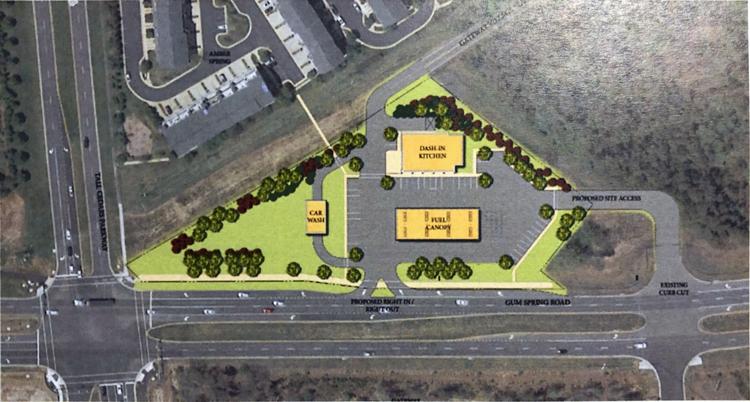 Loudoun's growth and affluence are among the reasons Wills considered its expansion to northern Virginia.
Company officials said a focus for Dash In is creating healthy and balanced options for food and drink.
If the project is approved, Wills Group leaders said they'll be active community partners. The company has donated nearly $3 million over the last 10 years to regional food banks and other nonprofit organizations, according to officials.
The three-acre property has one building on site and is near 420 housing units.
The Wills Group said it is working with county staff to address questions about its application and should have responses back this week.