Jennifer Rodgers, a social sciences and global studies teacher at Dominion High School in Sterling, was named the Region 4 Teacher of the Year by the Virginia Department of Education, making her one of eight nominees for Virginia Teacher of the Year.
In a school-wide assembly held in Dominion's gymnasium Sept. 5, first lady of Virginia Pamela Northam addressed the students before announcing Rodgers' honor.
"A strong teacher early in life can set a child on a course of success from cradle to career," Northam said. "This teacher uses her many talents to bring the world of government, politics and international relations to life, traveling with her students around the world to illuminate the human condition so that they may see and experience the storybook of mankind, becoming more worldly and reducing the divide between peoples. She not only cares passionately about her students but also her fellow teachers, somehow finding the time to collaborate and mentor others."
Upon hearing Northam read her name, Rodgers approached the podium to a standing ovation and uproarious cheering from the students and faculty present.
"I'm kind of in shock and honored and humbled. It means so much to have this recognition, not only from our state government but a fellow former educator, so thank you so much," Rodgers said. "To me, this award doesn't represent my work as much as it does the investment of this whole community."
"The biggest group I want to thank is the students here. We always push you guys to think globally and you guys embrace it. Being a teacher to you all is such a pleasure, so thank you all," she added.
Also in attendance were several Loudoun County Public Schools representatives, including Superintendent Eric Williams and School Board members Debbie Rose (Algonkian District) and Brenda Sheridan (Sterling District).
Rodgers began teaching at Dominion in 2005, and in 2012 founded the Loudoun International Youth Leadership Summit, for which she serves as director and has secured more than $40,000 in grants. The annual, 10-day event welcomes more than 100 students from 24 countries to Loudoun to examine world issues together.
Outside the classroom, Rodgers has sponsored the DHS Global Ambassadors Club since 2010. She coached freshman and junior varsity girls' basketball from 2005 to 2012 and served as an assistant coach for the track and field team from 2010 to 2012.
A graduate of the University of Virginia, Rodgers is currently pursuing a master's degree in political science from American Public University.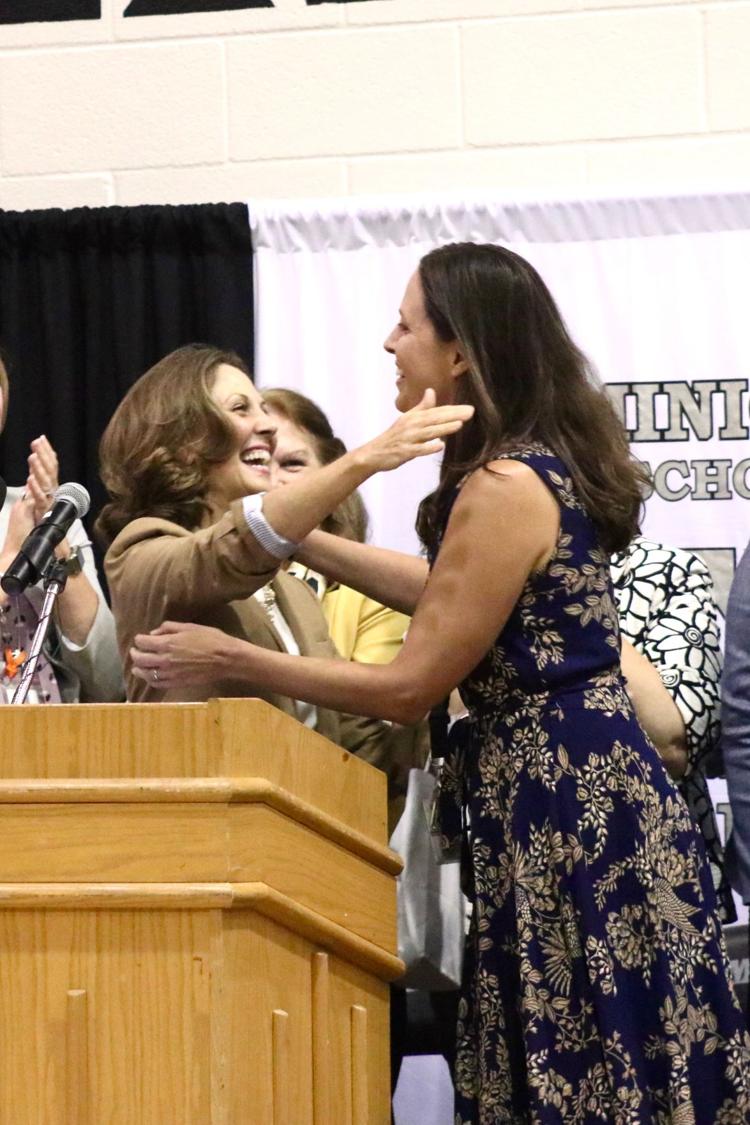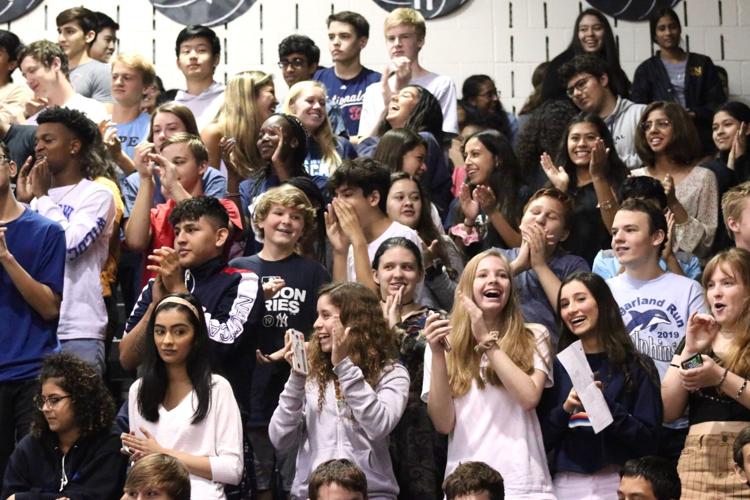 ________
Clarification: This story has been updated to clarify that in addition to Jennifer Rodgers being named the Loudoun County Teacher of the Year, she is also the Region 4 Teacher of the Year.