About two dozen Loudoun residents marched from Sterling Plaza to Sterling Middle School Saturday afternoon to draw attention to the high cost of housing and to pressure elected officials to develop policies to address the lack of affordable housing in the county.
Supporters and members of New Virginia Majority, an advocacy group focusing on racial and economic justice issues, described the dearth of affordable housing as an "urgent matter"— one that Black and Hispanic communities are most burdened by the high cost of housing.
More than a quarter of Loudoun County households in the 30-50% Area Median Income range spend over half of their monthly income on rent, according to the county's latest housing study.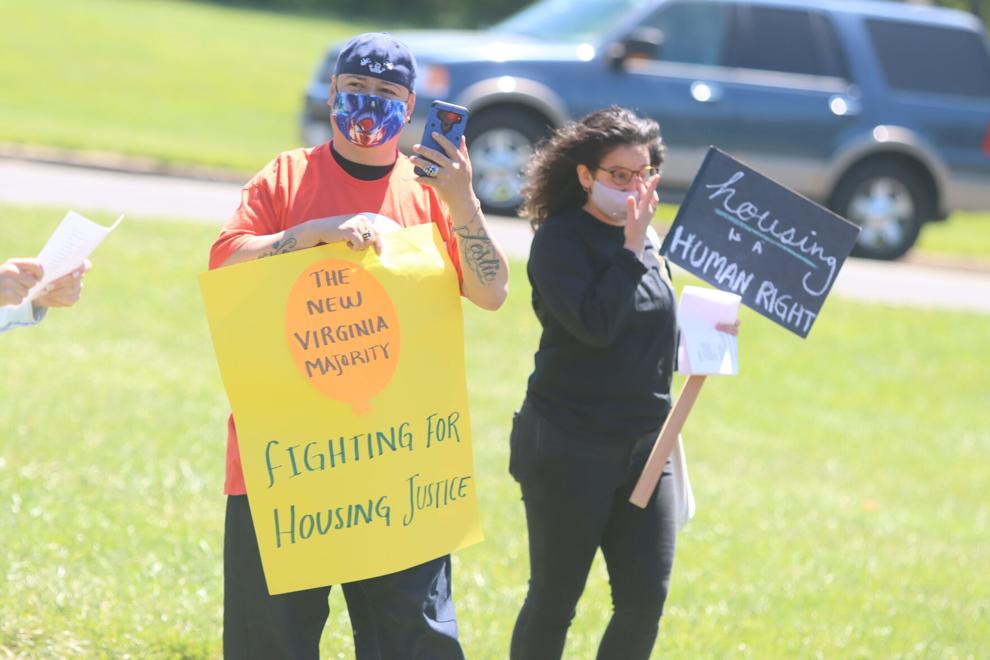 "The difficulty of being able to buy a house is even more difficult when housing prices are out of our financial limits," New Virginia Majority member Yancy Henriquez said in a prepared statement. "It is imperative that Loudoun County officials act to make sure that all residents have access to affordable housing."
Supporters from different backgrounds gathered near the middle school, including members of the NAACP Loudoun Branch, who shared testimonies and struggles with rent and finding housing. Supporters also held signs and chanted for improved housing options.
Ivin Castro, a volunteer and mother of two from Ashburn, said her family is challenged with paying for their needs and rising rental costs.
"We're working class," Castro said. "We fight every day to pay for basic needs like food, utilities and rent, and the hardest part is that almost all of our income goes to pay our rent."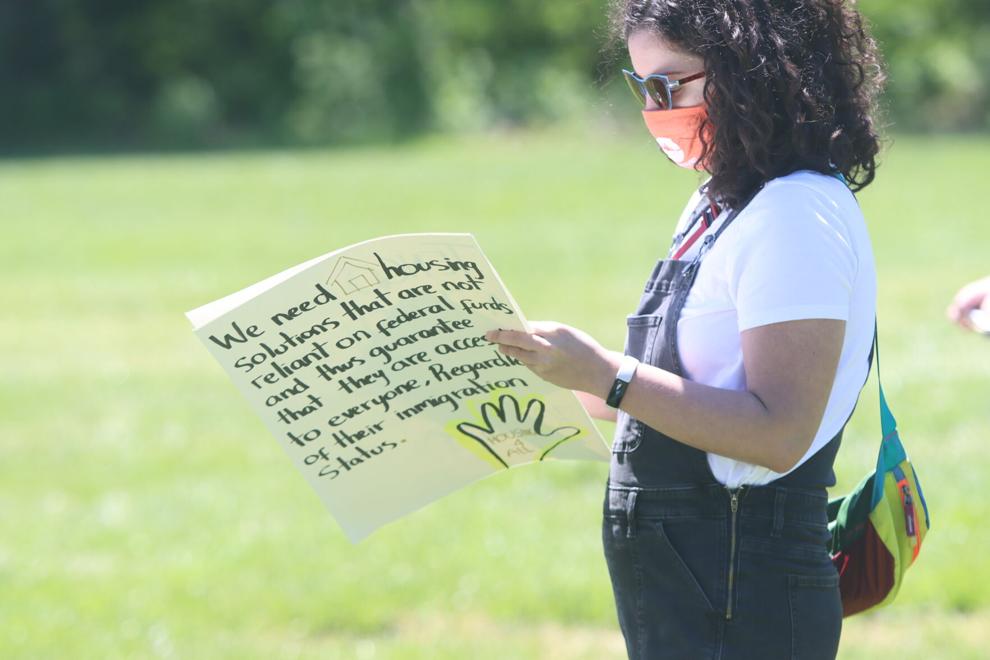 Ron Campbell, a vice president of the NAACP Loudoun Branch, said the chapter supports the efforts of New Virginia Majority.
"It's not affordable if it's not attainable," Campbell said. "So while we appreciate the county's current policies and regulations for affordable housing, it is not the path to home ownership or affordable rental property."
As reported earlier, workers in nine of the top 10 occupations, or 19% of the workforce, in Loudoun County cannot afford the overall median rent as single earners, according to the Virginia Center for Housing Research at Virginia Tech.
As a result — and with the population steadily increasing — Loudoun officials are seeking to address the ongoing need for more affordable housing with an average market rent of $1,674.
On May 12, the Board of Supervisors is scheduled to adopt the Unmet Housing Needs Strategic Plan, which outlines how the county will address unmet housing needs in a systematic and comprehensive manner with integrated programs. The public comment period closed earlier this week.
Activists gathered behind the middle school, demanding county officials invest in affordable housing and rent relief programs.
State Senator and gubernatorial candidate Jennifer McClellan (D) was among those who participated in the march.
In December, the board will consider allocating $5 million in funding toward addressing affordable housing when it takes up issues pertaining to the general fund.