After several hours of heated public comment on a range topics Tuesday evening, the Loudoun County School Board adjourned, leaving until Wednesday a vote on a controversial policy that has created a schism in the community.
With new security procedures limiting how many members of the public were allowed inside the administration building, those addressing the board during public comment did so from a podium in the back of a mostly-empty meeting room.
While LCPS officials and security guards ushered in groups of 10 speakers at a time, dozens of people were left waiting outside in a driving rain during a thunderstorm until officials allowed them to wait inside a vestibule.
The security measures came in response to a School Board meeting in June that descended into chaos when the board last took up the issue of draft policy 8040.
The proposed policy came in response to House Bill 145 and Senate Bill 161 which were enacted by the 2020 Virginia General Assembly to address the treatment and common issues regarding transgender students in public elementary and secondary schools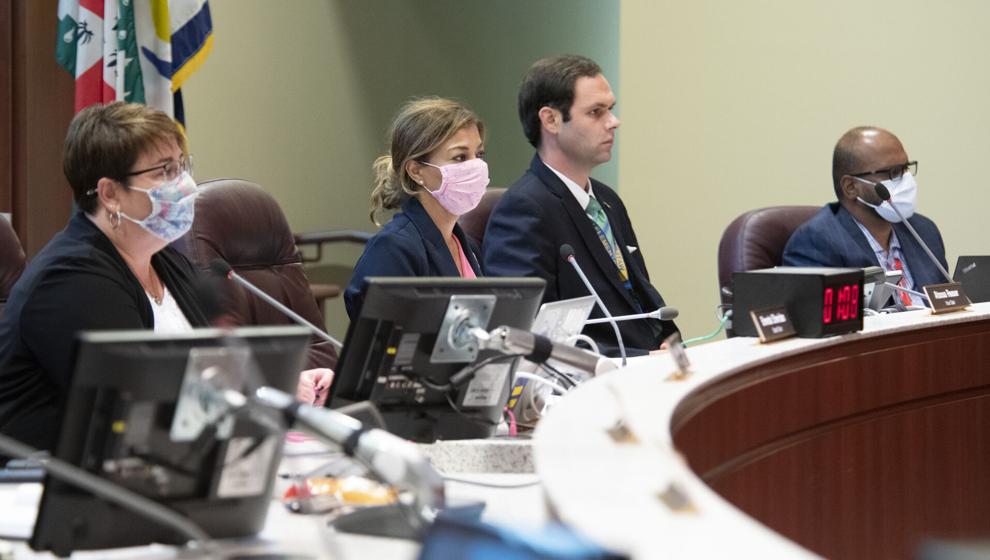 Despite the change in format for public comment, the meeting was not without drama. Near the end of public comment, Lucketts Elementary School fifth grade teacher Laura Morris used her allotted two minutes to publicly resign from her teaching position.
"This summer I have struggled with the idea of returning to school," Morris said. "Knowing that I'll be working yet again with a school division that despite it's shiny tech and flashy salary promotes political ideologies that do not square with who I am as a believer of Christ."
"Within the last year I was told in one of my so-called equity trainings that white, Christian able-bodied females clearly have the power and "this has to change,'" she added.
"School board, I quit. I quit your policies I quit your trainings and I quit being a cog in your machine that tells me to push highly politicized agendas on our most vulnerable constituents — the children," Morris said.
Despite the new procedures, over 150 parents signed up to speak — both virtually and in-person — about issues ranging from a proposed transgender policy to critical race theory and mask-wearing policy for students and staff.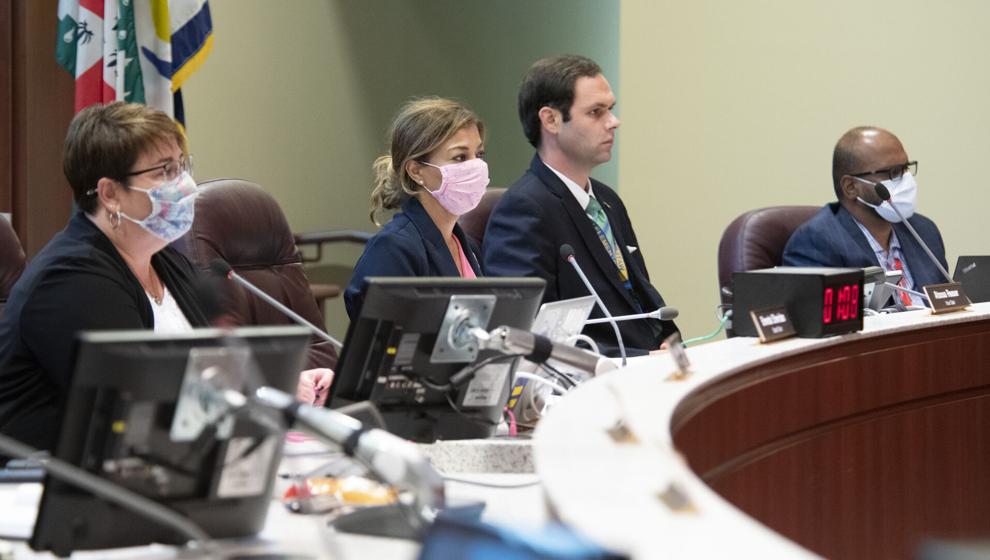 It was the upcoming vote on transgender policy which received the most comments during the meeting.
Parent Erin Dunbar addressed the board saying she is tired of saying the same things while feeling ignored by school board members.
"I'm now speaking to John [Beatty] and Jeff [Morse] — you are our last hope," Dunbar said. "As we have cried and begged, saying we are not okay with boys in the girls bathroom, we are asking you to please be louder and fight for us because you are the only voice we have left at this point until we get rid of the board."
On the other side of the debate, Nicholas Gothard — who first spoke four years ago on behalf of "queer rights" as an LCPS student — said he has now graduated from college and returned to Loudoun to start a family and is still advocating for such rights.
"I think we are acutely aware of how odd the air feels tonight. I want to say thank you," he said. "I appreciate the constituent outreach you do, the work you do to make the school system better for our students; thank you. I support policy 8040 and I support transgender students and I hope we are able to pass this policy and protect our kids."
At the end of public comment at 8:30 p.m., the board decided to resume the business portion of the meeting Wednesday at 5:30 p.m.
School Board members Beth Barts, Denise Corbo and Leslee King opted to participate virtually, with Barts citing personal security as the reason for not attending in person. Corbo and King said they were participating from home due to health reasons.