For retired U.S. Army Sergeant Vainuupo Avegalio — also known as AV — Monday was an emotional day, filled with happiness and appreciation. As the recipient of HeroHomes Loudoun's fourth home for a veteran, it meant he did not have to sleep in his car anymore.
"I can't tell you how thankful I am," Avegalio said at a ribbon cutting event celebrating his new home in the Village Case neighborhood of Purcellville.
"For everyone that helped me, I can't say it enough," he said.
This week Avegalio, who served five tours of duty, including in Iraq and Afghanistan, moves into the 2,900-square-foot, 4-bedroom, 3-bathroom home custom-built by homebuilder Brookfield Residential.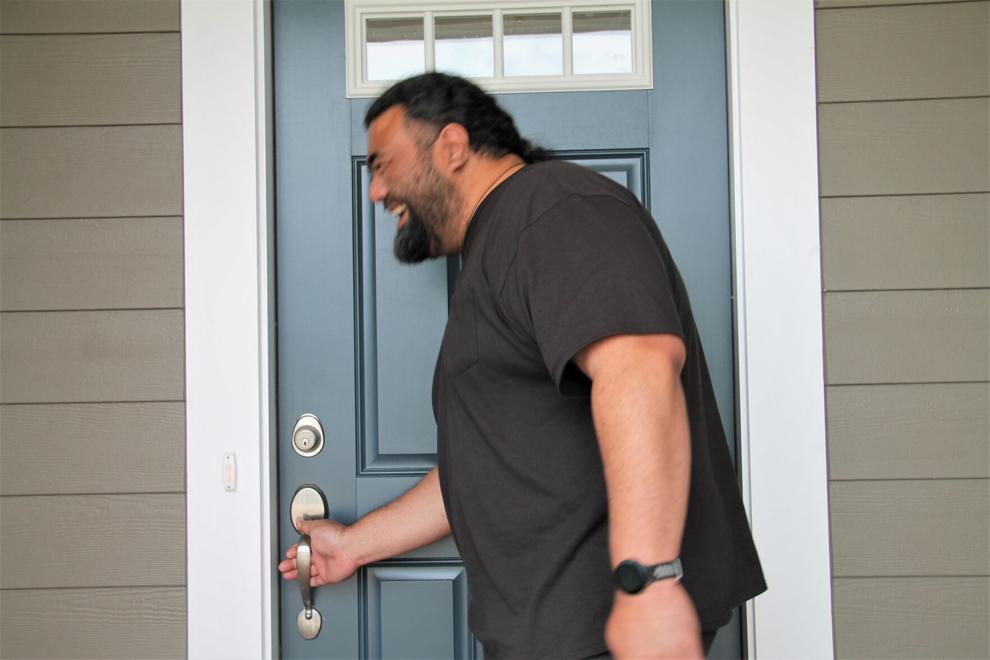 Brookfield Residential, based in the mid-Atlantic region, donated 100 percent of their management time to the project, according to Steve Lund, project manager with Brookfield. The company also reached out to each vendor to find reduced costs, and in many cases labor and material were completely donated.
"This was a great opportunity," said Derek Valero, site superintendent with Brookfield, who was the on-site building manager for Avegalio's home. "It's always nice to give back, especially to a veteran."
HeroHomes co-founders Jason Brownell and Matt Lowers met Avegalio through the third HeroHomes recipient William Slease.
Avegalio served 12 years in the military and was at one point homeless, spending his income on helping other veterans battling post traumatic stress. He also volunteers at correctional facilities and works with at-risk youth to help prevent suicide through his art and poetry workshops.
"A lot of people cannot express themselves verbally because of the trauma, and I am trying to give them an outlet through art," Avegalio said.
"Some kids haven't opened up for years and I guide them to open up through art," he said. "Whatever they need I provide for them."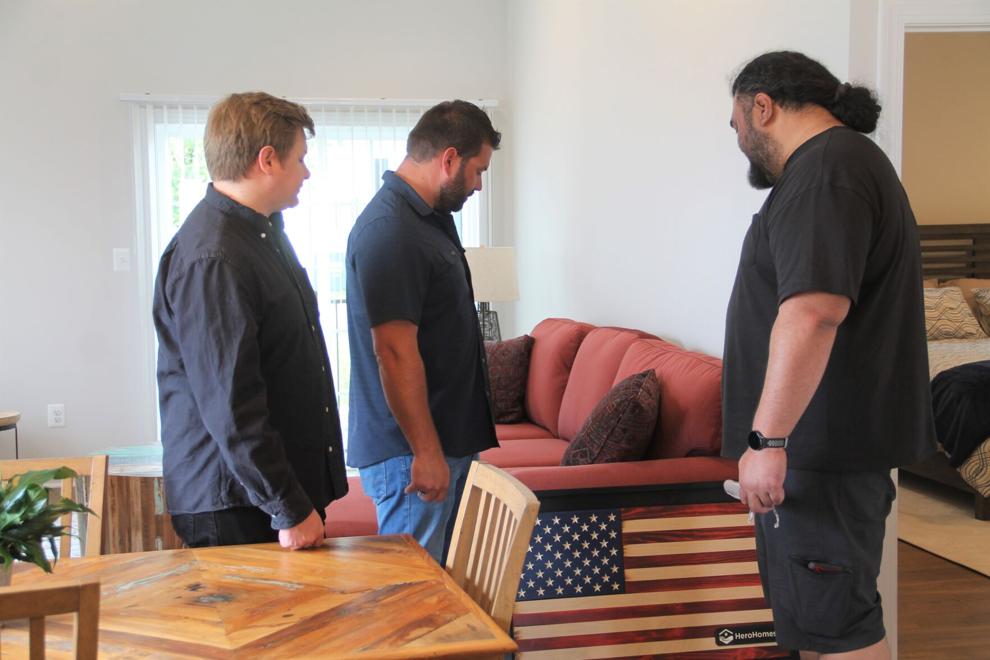 Avegalio, like many of those he works to support, was diagnosed with PTSD.
Brownell and Lowers hope that by providing Avegalio with permanent housing, it will help him expand his mission of helping others.
Belfort Furniture provided the interior furnishings for the home. Other companies and individuals involved in the project include Blue Ridge Title, Flags of Valor, Tree of Life Ministries, Kim Trombly, Gail Mason, Bluemont Vineyards and Great Country Farms.
HeroHomes, a 501©3 nonprofit, was established in 2017 to help veterans live independently and to provide for their future by providing a custom-built home, thereby eliminating a major barrier for struggling veterans.