Virginia lawmakers will consider proposed legislation to reform recall laws as more elected officials are being targeted for removal by political entities across the commonwealth and nationwide.
In Loudoun County, six of the nine school board members elected in 2019 have been targeted for removal by political action committee Fight for Schools, a group made up of mostly LCPS parents. Local supporters of the recalls claim that select board members make up a "a political body" and are pushing their political aspirations and beliefs with no regard to parents' wishes.
Leaders in Loudoun County said at a rally on Friday they support legislation to reform the recall laws.
"It's not just about the school board, it's about both voters' rights protection," said Michelle Thomas, local pastor and president of the NAACP Loudoun Branch. "And because we can't get voters' rights passed on the federal level, we have to be all that more vigilant on the state level.
"If you're concerned about voters' rights and you're not paying attention to this, you've missed the boat," she said.
The NAACP Loudoun Branch recently announced it would seek to join the recall cases of two school board members as the public waits for a circuit court judge to decide whether to allow Fight for Schools to join in the cases and disqualify Commonwealth's Attorney, Buta Biberaj (D) from prosecuting the cases.
Petitioners from the Sterling and Algonkian districts are seeking the removal of Loudoun County School Board members Brenda Sheridan (Sterling District) and Atoosa Reaser (Algonkian District), respectively.
Charlie King and Phillip Thompson are representing the NAACP Loudoun Branch in their effort to join the cases.
Sen. Jennifer McClellan (D-9th), who represents parts of the Richmond area, is carrying the proposed legislation in the Virginia Senate.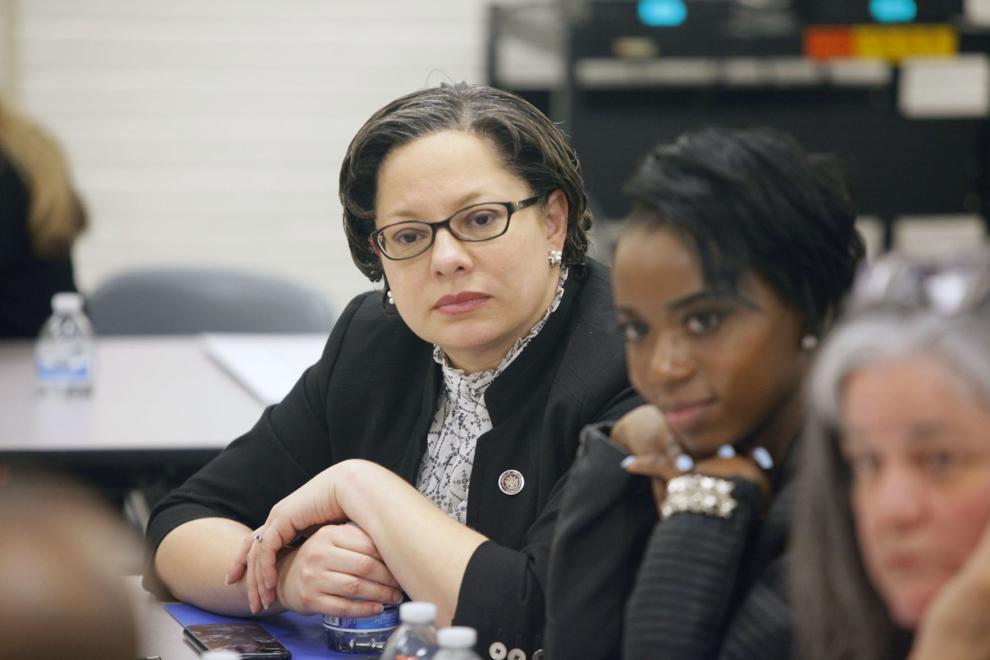 The bill would raise the threshold for signatures to require a recall to be consistent with other states, according to McClellan's staff. It would also make removal decided by an election, rather than by the courts.
McClellan is expected to introduce the bill on Tuesday to the Senate's Privileges and Elections committee. She said the proposed legislation reflects recall processes from other states.
"I think the current process can be, and is being, abused to undermine the will of the electorate for purely political reasons, and disagreements of policy," McClellan said.
She said once someone has been elected, "by the people," they should only be removed for office for very serious offenses, including misusing their office or committing a crime against an appointed official or agency. Further, she said for elected officials, recalls should be subject to an election, not a court hearing.
"That's just that's not what the court system was set up for," McClellan said.
Del. Marcus Simon (D-53rd) is carrying the companion bill, HB 972, in the House of Delegates. Dels. David Reid (D-32nd) and Irene Shin (D-86th) from the Loudoun County Delegation are co-sponsors.
Petitions to remove an elected official from office require signatures from district residents equal to at least 10% of the votes cast for that official's post during the last election, according to Virginia Code.
Further, the code states that upon petition, "a circuit court may remove from office any elected officer or officer who has been appointed to fill an elective office, residing within the jurisdiction of the court for negligence of duty, misuse of office, or incompetence in the performance of duties when that negligence of duty, misuse of office, or incompetence in the performance of duties has a material adverse effect upon the conduct of the office."
As previously reported, Fight for Schools is also seeking the removal of Ian Serotkin (Blue Ridge) and Denise Corbo (At-Large). Fight For Schools had not filed a petition seeking their removal as of Sunday evening.
The late Broad Run District member Leslee King was removed from the group's recall list after her death at the end of August 2021. King, who was 74, died due to complications from heart surgery.
Former school board member Beth Barts resigned on Nov. 2, amid Fight for Schools' effort to recall her from her post. She cited threats against her and her family as the reason for her resignation.
Her case was dismissed last month after Irby allowed Fight for Schools to join the case as a party and appointed a special prosecutor.
Fight for Schools and Loudoun4All, two of the most prominent groups that have been vocal about issues in the schools, previously released a joint statement on Dec. 8 standing against the threats and harassment against the Loudoun County School Board.
Ian Prior, executive director of Fight for Schools, said in a message to the Times-Mirror on Sunday night that the ability to hold elected officials accountable after their election is "a key principle of our representative democracy," which is why most states in the union have a recall process.
"Virginia is the rare state that requires a removal to go through the courts through the Commonwealth Attorney. This has proven to be our biggest challenge, as the Commonwealth Attorney in Loudoun is politically hostile to our efforts," Prior said.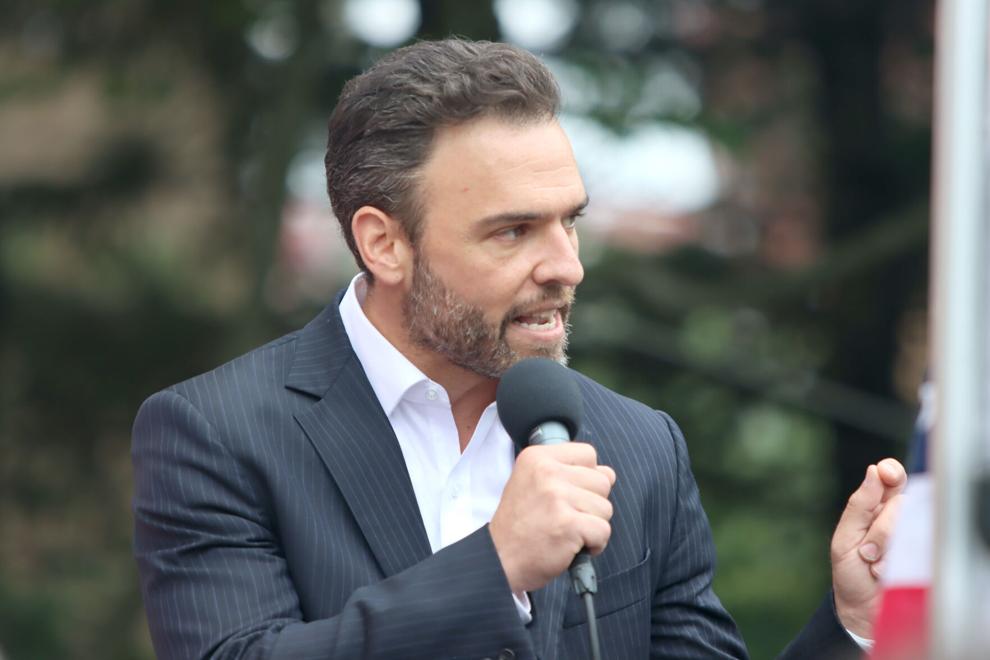 "Eliminating the Commonwealth Attorney and the court from the process, going straight to a recall election, and raising the signature threshold, would be the best way to ensure that the citizenry has an avenue to hold those elected officials accountable, while also guarding against potential abuse of the process," he said.
Rasha Saad, president for Loudoun4All, said she supports the legislation to reform the recall laws. She said, "To garner 10% is ludicrous to be able to recall an elected official, so I absolutely welcome the changes."
Cris Candice Tuck, president of Equality Loudoun, a group that has been supporting the LGBTQ+ community in Loudoun County since 2003, said one of his concerns is how such cases will intimidate voters and impact candidates considering public office. He said it's important for Virginia to address the matter because the commonwealth is setting a precedent for the entire country.
"It's funny how people like to disparage lawsuits like The McDonald's coffee lawsuit, but this somehow is okay, being a member of a Facebook group is suddenly worthy of being recalled. This is absolutely absurd," Candice Tuck said.
"But I'm glad they're introducing legislation and I hope that it passes, because otherwise democracy is doomed," he said. "If you can recall elected officials for nothing more than frivolous charges and tie up government money, and tie up government time, and intimidate officials over trumped up charges, it's all over."