This year's Loudoun County Public Schools seniors had the unique disappointment of having both their junior and senior proms canceled due to COVID-19.
To give their hardworking seniors the sendoff they deserved, a group of Loudoun County High School parents hosted an unofficial prom at Leesburg's historic Dodona Manor on Saturday.
"It means the ending of a long senior year," LCHS senior Lovepreet Gill told the Times-Mirror.
Roughly 170 soon-to-be-graduates from the Leesburg school danced, dined, mingled and snapped photos on the historic property.
Attractions at the free event included a professional DJ, a section of lawn repurposed as a dance floor, a photo booth, a Ben & Jerry's ice cream stand, a balloon arch and a raffle.
"It was like a nightclub in the middle of an open field," parent Kristie Taylor said after the event.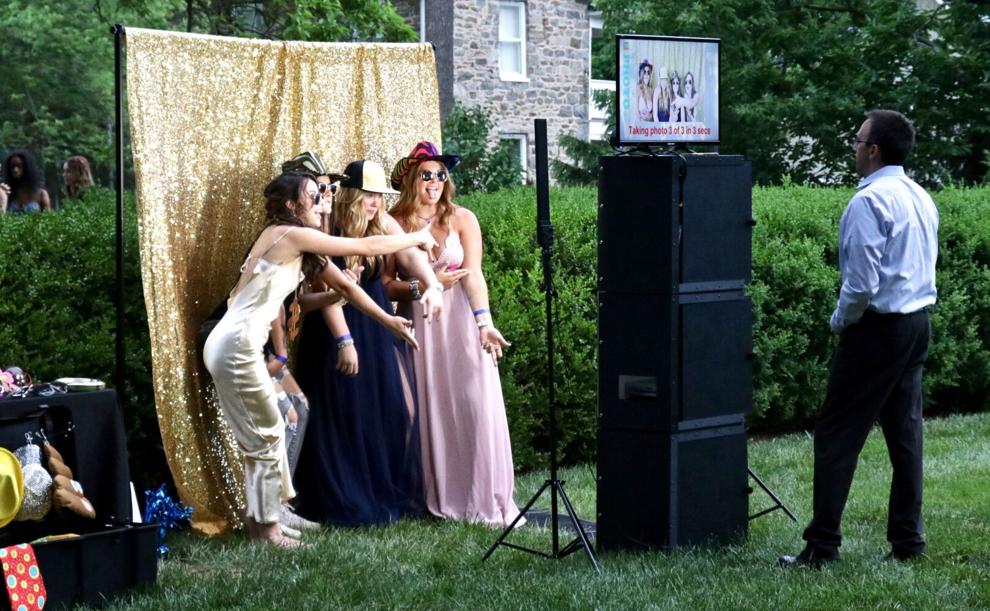 Taylor and eight other organizers spent months planning the event, obtaining proper permits, notifying local authorities and enlisting a volunteer crew of about 40 parents.
To make sure the outdoor event remained as health-conscious as possible, students were required to fill out a COVID symptom checker, chairs and tables were spaced out, and hand sanitizer was provided, though mask-wearing was optional.
"If [the students] got vaccinated, perfect for them; if not, we hope they used their best judgment," Taylor said.
Officials in charge of Dodona Manor — formerly the home of the late U.S. Army Chief of Staff George C. Marshall — lent the property to be used for the event free of charge.
That was just one of many acts of community goodwill that helped organizers fully realize their vision for the event, according to Taylor
For example, local businesses, parents and other community members donated a number of raffle items, so there were enough for each attendee to take something home.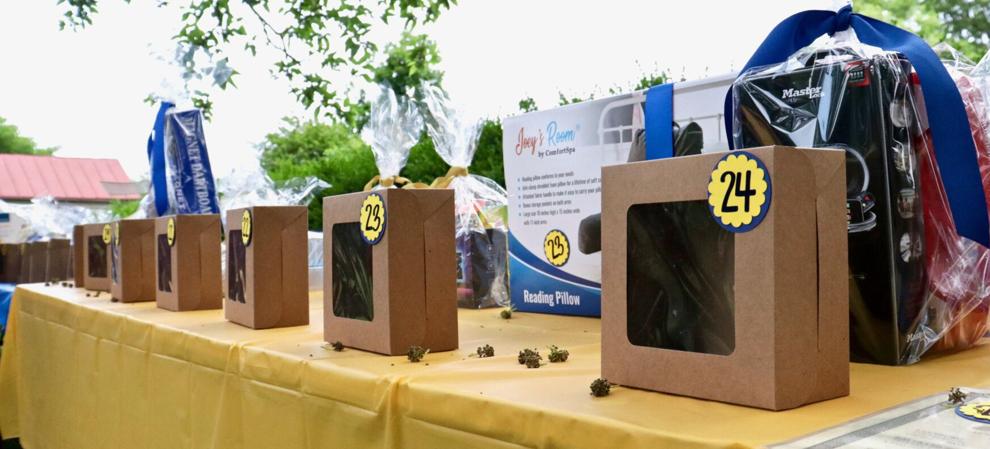 Among the items donated were gift cards or certificates for businesses like Hogan & Sons Tire and Auto, Sunflower Shack and The Wine Kitchen; four televisions; and several gift baskets, some of which were filled with dorm-room decor and appliances.
Also included in the community effort was Leesburg's La Villa Roma Restaurant & Pizzeria, which prepped 25 pizzas on short notice when the previous food provider canceled.
Beyond food, photos and prizes, however, the unofficial prom was particularly special for seniors because it was the first time many of them had seen each other in person since March 2020.
"They didn't get homecoming, they haven't had in-person education, so they're seeing friends they haven't seen for a year," said Taylor, whose daughter, Emily Taylor, has been engaged in distance learning since the coronavirus shut her school's doors.
Emily Taylor said Saturday's event was "beyond anything I could ask for this year."
"This is the one thing that we've had to make senior year, senior year," she said.