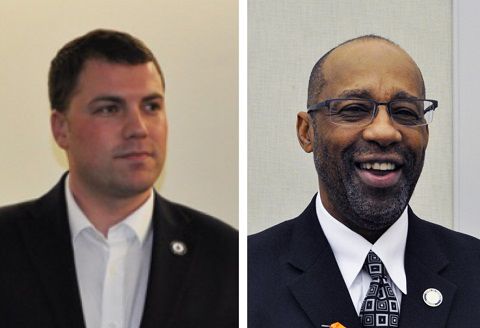 On June 6, the Times-Mirror published this story, which included a quote from Leesburg Town Councilman Josh Thiel suggesting a "smear campaign" from his colleague Ron Campbell.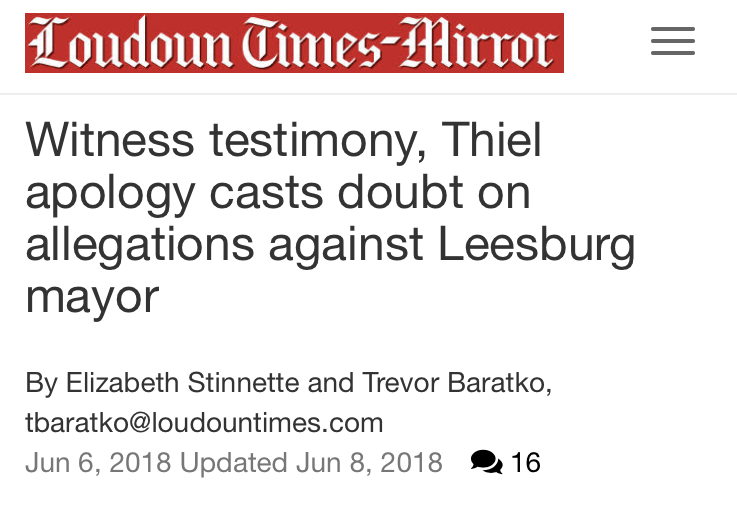 After the story was published, Thiel disputed parts of the report, notably the portion about a "smear campaign." Take a look at what he posted on Facebook.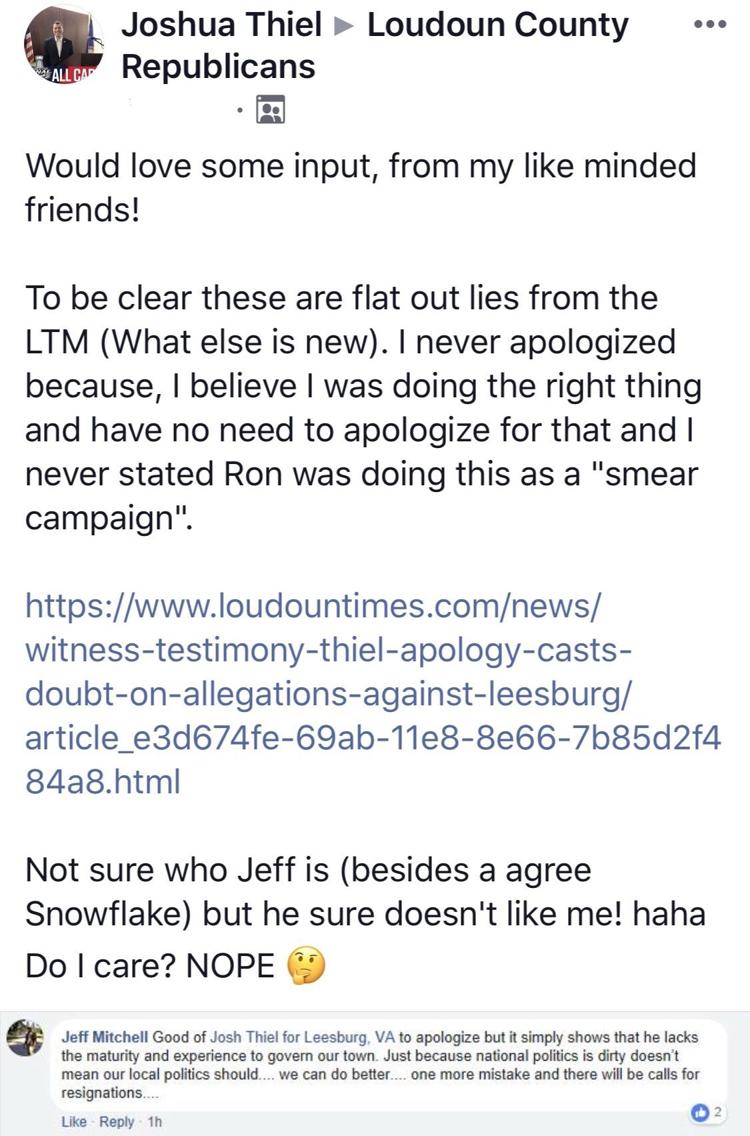 Below is the voicemail cited in the story. Give it a listen.
Thiel has not responded to numerous requests for comment on this story.