One Leesburg mother is on a mission to spread kindness.
Margie Hunter woke up one day last week to find "offensive words" graffitied on the sidewalk in front of her Potomac Crossing house. She washed the words away before her 11-year-old daughter, or any of the other neighborhood children, were set to walk to the bus stop.
She figured the words had come from neighborhood bullies whom she had confronted after they had made threats against her daughter. But even though the words were gone, she said she couldn't get them out of her head. So she decided to mark her sidewalk in a different way.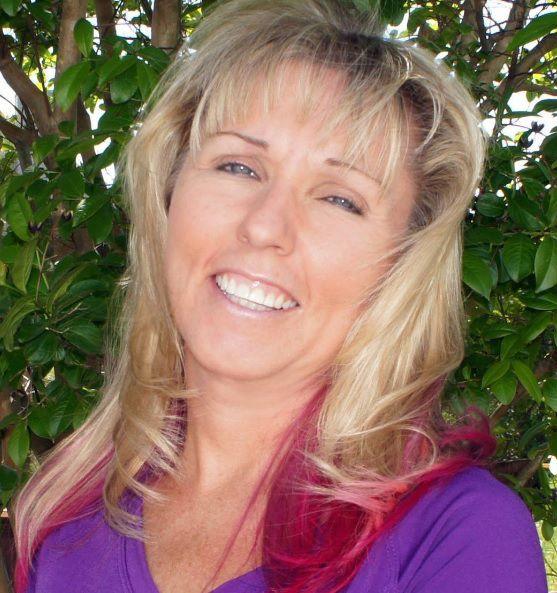 After mowing the grass one day, she started with one chalk-drawn message of kindness on her sidewalk. Before she knew it, she had covered every inch of the sidewalk in front of her house with messages of affection.
"I was literally mowing the lawn, and it was just a spur of the moment thing, like let me just go out there and start writing things," Hunter said. "I started writing things and just kept going and going and going and just got really carried away, and two hours later I've got this whole sidewalk done."
She watched her daughter come home and smile as she stopped and read each square on the sidewalk. The daughter took photos to share with friends. Hunter said all the students who got off the bus stopped and read the messages.
Since writing the encouraging words, Hunter said she's had neighbors from several blocks away -- people she's never met -- knock on her door and thank her. She's also received notes in her mailbox and seen people stop with their kids to take pictures.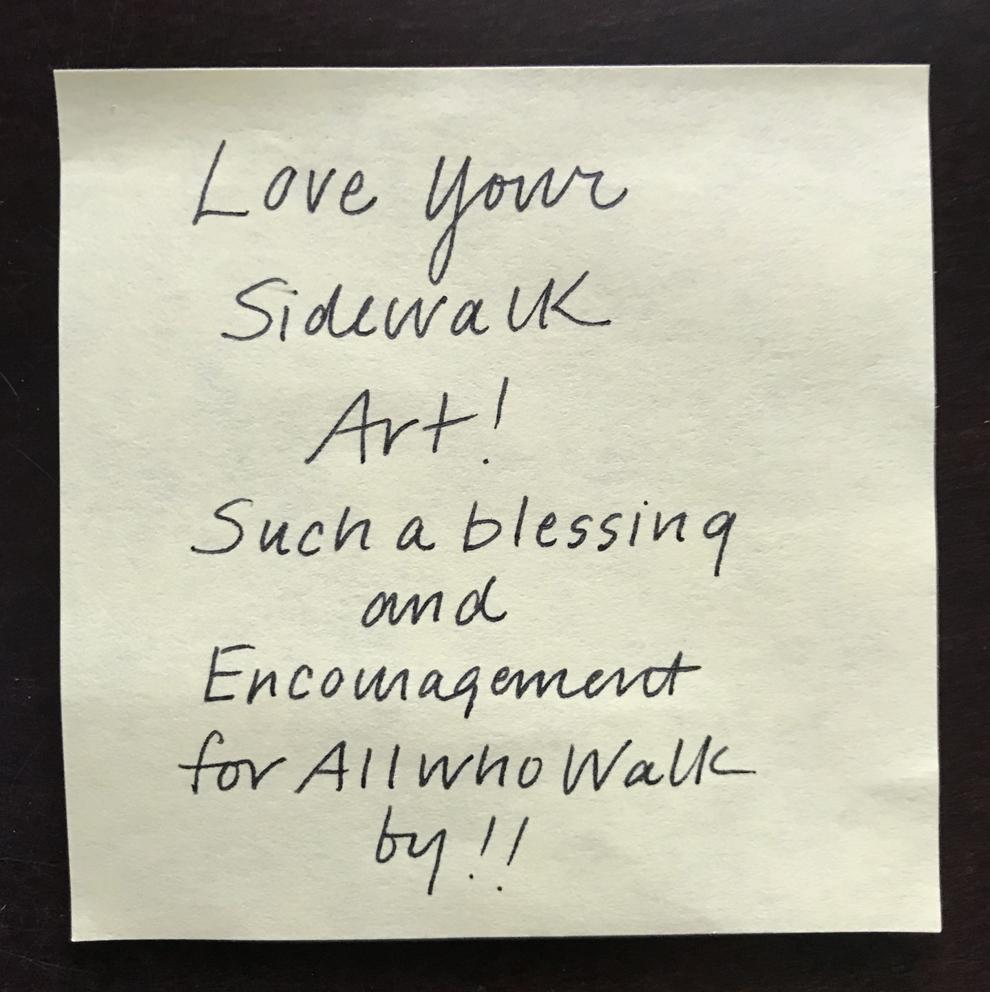 "It's nice to know that people appreciate these kinds of things. I also posted this on my Facebook page and the response there was just overwhelming," Hunter said.
Though the weekend rain washed the messages away, Hunter said she plans on writing new ones.
"It was just a way for us to turn around all the negative bullying that's been going on, and I know it made my daughter feel really good too," Hunter said. " ... It's positive attention that she's getting and I think it helped her to realize that you can take the high road and everyone will embrace that."