The Town of Leesburg declared a snow emergency Saturday in anticipation of a winter storm that is forecast to drop up to four inches of snow in the area, according to a town news release.
The heaviest snowfall is expected Sunday afternoon, with precipitation transitioning to freezing rain Sunday evening, town officials said.
On-street parking will be prohibited along the snow emergency route beginning at 1 p.m. Sunday.
Once the restrictions go into effect, no on-street parking will be allowed on the following roadways:
• King Street, from the Union Cemetery to Country Club Drive
• Loudoun Street, from Liberty Street to Harrison Street
• Market Street, from Fairview Street east to the Route 7/15 Bypass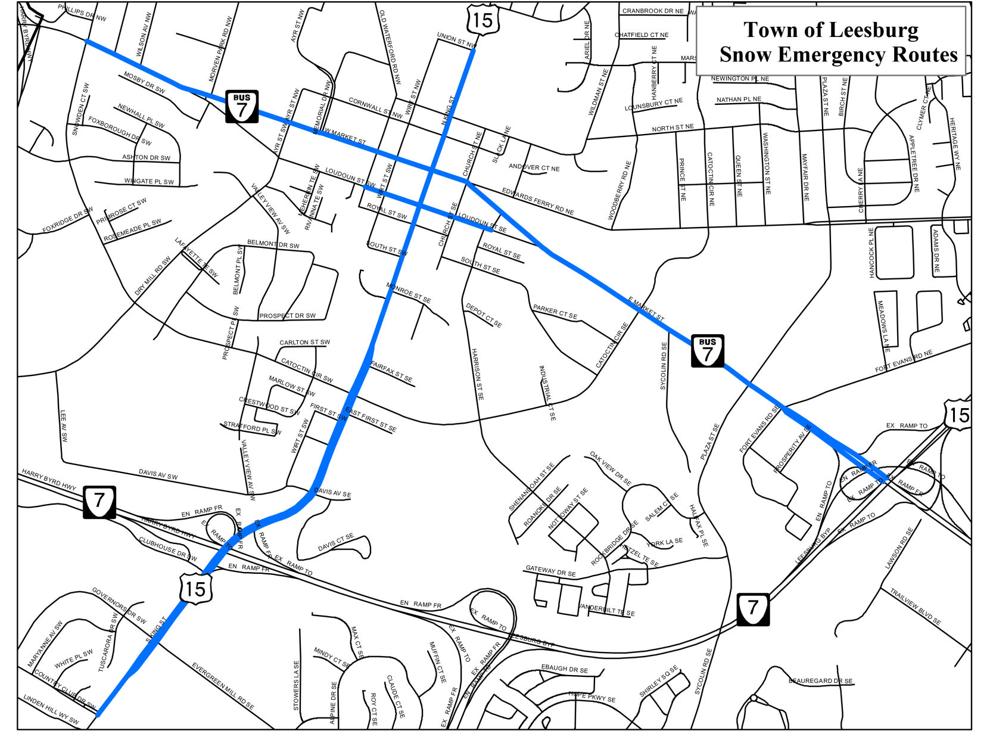 Any vehicles remaining on designated snow emergency routes once snow removal operations begin will be towed at the owners' expense, officials said.
Town officials encouraged residents to remove vehicles and other items, such as trailers, trash cans, and basketball goals, from all public roads within the town to assist snow clearing efforts.
For more information about the town's snow removal operations, visit the town's snow removal webpage.