Leesburg Vice Mayor Fernando "Marty" Martinez on Tuesday announced that he will seek election in the Virginia House of Delegates' newly-redrawn 29th district.
"I think I would be a good representative for the people of Leesburg, having served them for 20 years on town council," Martinez told the Times-Mirror.
The 29th district, which prior to the redistricting process encompassed parts of Frederick and Warren Counties, as well as the city of Winchester, was completely redrawn when the Virginia Supreme Court last week accepted a new district map following the decennial census.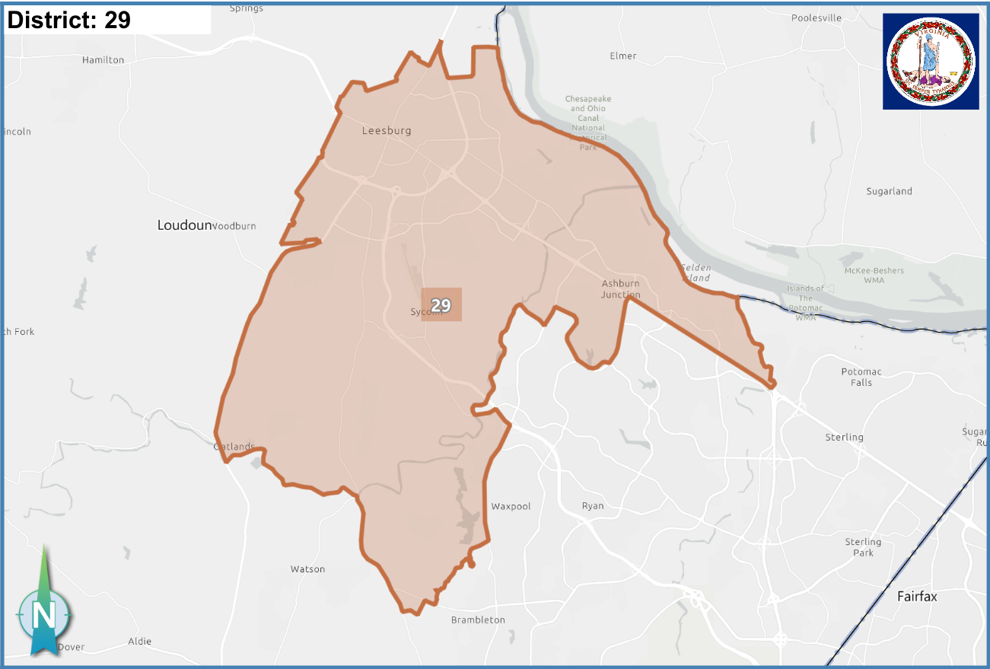 The new district covers the Town of Leesburg and areas to the south and east, including Oatlands and Lansdowne. Previously, Del. Wendy Gooditis (D-10th) represented most of the district, but she now resides in the redrawn 31st District.
Raised in California, Martinez served in the Air Force for more than seven years during the Vietnam War era. He moved to Leesburg in 1993 with his wife, Doris, and his children, and before retiring worked as a government contractor. Besides serving nonprofits and local government, he has volunteered as a Den Leader for the Cub and Boy Scouts, and has participated in and coached youth and adult leagues.
First elected to the council in 2002, Martinez is Leesburg's longest-serving sitting council member. He was re-elected four times, serving as vice mayor since January 2019.
On the council, Martinez has had a track record of getting involved with community issues, recently being among the first to visit Leesburg Mobile Park amid that community's effort to prevent residents from being uprooted by the potential sale of the property.
He also advocated for additional donations to the Loudoun Freedom Center to preserve the Sycolin Cemetery, the final resting place of approximately 65 Black Loudoun residents buried between 1913 and 1954.
He has also founded or co-founded several local school organizations and nonprofits and serves on Loudoun County's Transit Advisory Board.
Martinez, who told the Times-Mirror that he will be seeking the Democratic nomination, also announced that he will not run for reelection to the Leesburg Town Council this year.
At the time of publication, there were no other candidates for the 29th District.