Having dementia means Bob Platenberg remembers less every day, but he has yet to forget the sound of his wife's voice.
Entering her husband's room in the memory care unit of Waltonwood — a retired living facility in Ashburn — Ruth Platenberg chirped, "Hi, Bob." He immediately responded, "That you, Ruthie?" before seeing her face.
Bob's room is plastered with old photographs: him and his buddies from the United States Air Force, him and Ruth posing with one of their old dogs — memories that aren't his anymore. Before his diagnosis, every picture on the wall and every pin fixed to his favorite hat had a story behind it, and Bob was quite the storyteller.
"He could fascinate people for hours telling Air Force stories; he's forgotten them all now," Ruth said. "Somebody said to me, 'You ought to get a tape recording of those so that you have those to pass on.' And we never did that, unfortunately."
Still, of all the tales that have punctuated Bob Platenberg's life and career, his romance with Ruth is the most memorable, spanning many decades and three continents.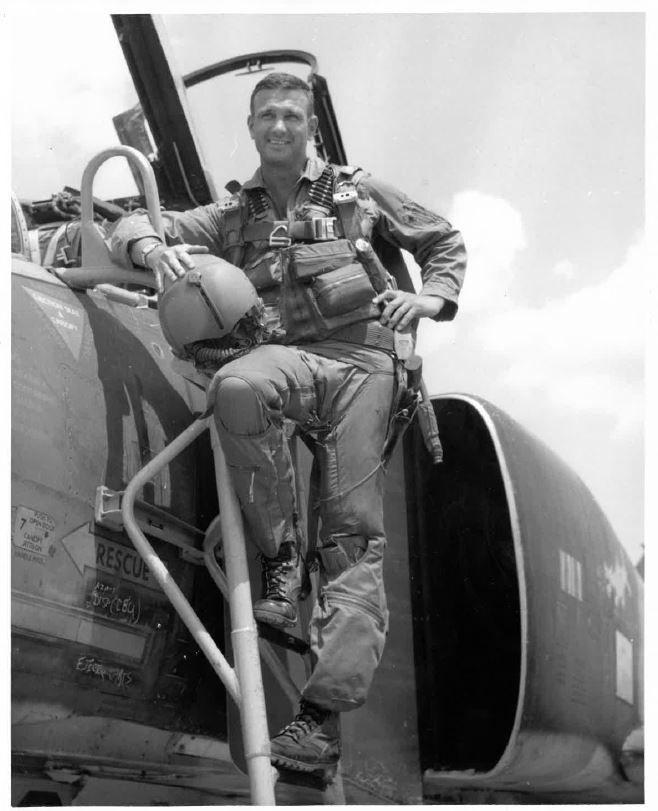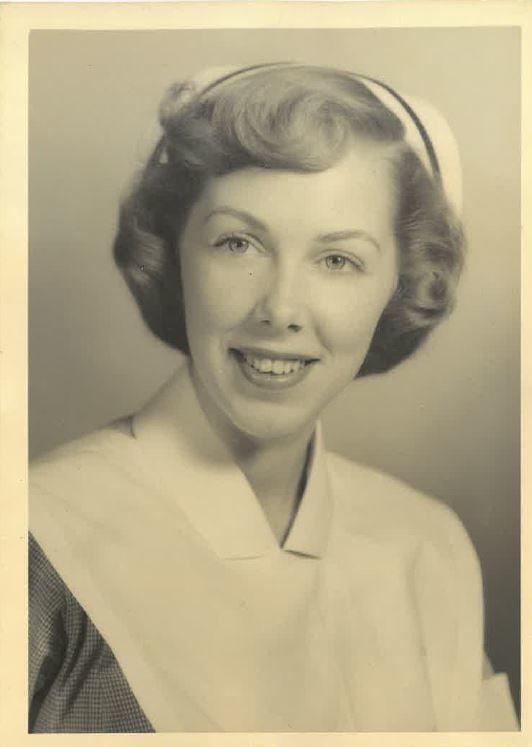 The Platenbergs met when they were stationed at the same Air Force base in England in the 1950s, soon becoming close friends. Bob grew up on the west coast and attended Willamette University in Salem, Oregon, while Ruth's family was from New Jersey.
After finishing their assignments overseas, they moved back to their separate parts of the United States, though they made a point to keep in touch.
"We always visited when we were close enough together or traveling through the country," Ruth said.
However, it wasn't until the early 1970s -- nearly two decades after first meeting -- that Bob and Ruth developed romantic feelings for one another after reuniting in Virginia. They were married in 1974 and have enjoyed 45 years together.
Bob's time with the military took him and Ruth all over the world. After being assigned to the Pentagon, he worked for two years in Taipei, Taiwan, and then became the Base Commander at Lakenheath in the U.K., where he and Ruth spent three years.
Ruth called their time abroad "like reading a good book -- every day is different."
"You can't wait to turn the page and just see what's going to come up," she said. "Everything was so interesting. People were lovely. It just opens your mind and heart to people."
"That was a great experience," Bob added during an interview with the Times-Mirror.
______
WATCH:
_____
After being assigned to the Pentagon once more, the Platenbergs retired in Haymarket after Bob worked 30 years for the Air Force. They became part of a country club where they instantly became involved in the community, and Bob enjoyed the perks of living on a golf course.
"He played golf every day of his life," Ruth said. "He transferred the energies he had in the Air Force to jobs he volunteered to do for the club. He was the secretary and on the board for 18 years, something like that. It was a very happy time, a lot of friends, new friends, and we loved our new home."
Bob started showing signs of dementia five or six years ago, when he started to forget words, particularly nouns. He eventually moved to Waltonwood in late 2018, and his wife followed soon after. During their time there, they've spent every day together, often with Ruth's dog, Rosie, in tow.
"I visit him every day, and we have our little hour or two hours together," Ruth said. "We sit outside, and I always bring the dog. He watches the airplanes from out there when they're landing at Dulles, and it makes him very happy."
After so many special years together, Bob and Ruth's "secret" to a long and successful marriage is far simpler than one might think.
"You're just strictly sharing your life together. You've got to give a little, take a little. And you've got to somehow find a median that's comfortable," Ruth said. "I can't think of anything that's not a positive part of our marriage. He respected my time and the things that I liked to do, I respected his. He worked hard."
Seated next to his wife as an airplane landed outside, Bob placed his arm around her and said, "She's the one that does all the work."
Chuckling, Ruth replied, "You had enough work to do in the past. It's my turn now."