Members of the Coalition of Loudoun Towns (COLT) met Tuesday in Purcellville where mayors of several Loudoun towns publicly received a dose of vaccine with the goal of encouraging local residents to be vaccinated against COVID-19.
"We are showing our faith and confidence in the vaccine," said Middleburg Mayor Bridge Littleton. "About 30 percent of the population are reluctant to get it and we will not get to the level of safety and security we need until we get a higher number than that."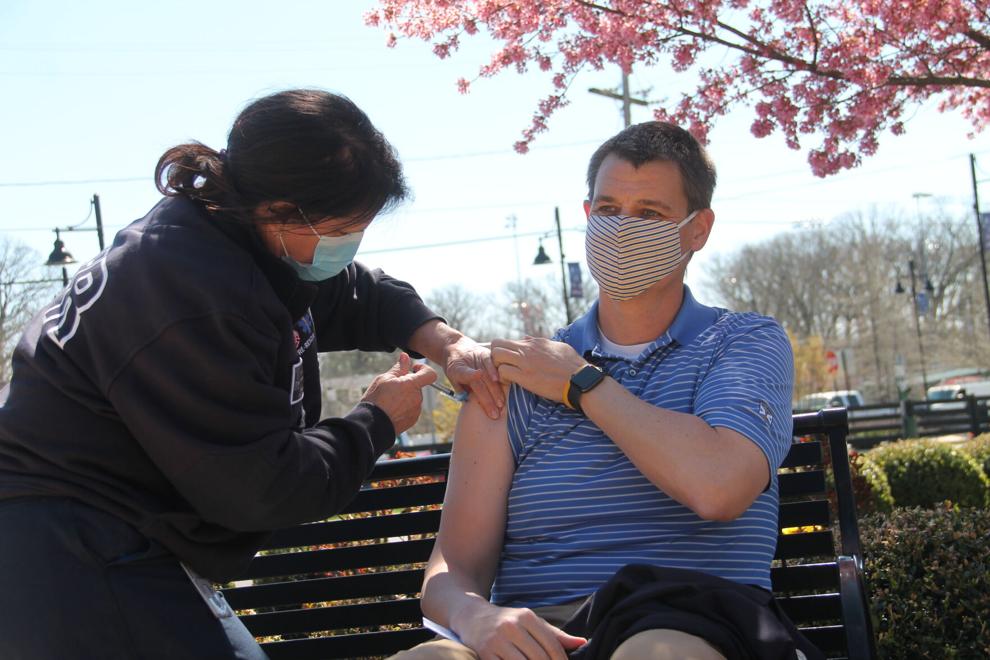 Purcellville Mayor Kwasi Fraser agreed, describing the vaccine as a "weapon against the virus."
Board of Supervisors Chair Phyllis Randall (D-At Large) was also on hand at the event to encourage vaccine participation.
Micah Kiger and Tracy Lane from Loudoun County Fire and Rescue were on hand to administer the Pfizer vaccine. The two coordinate with the Loudoun County Health Department to offer mobile vaccinations to people who are not able to travel from their homes.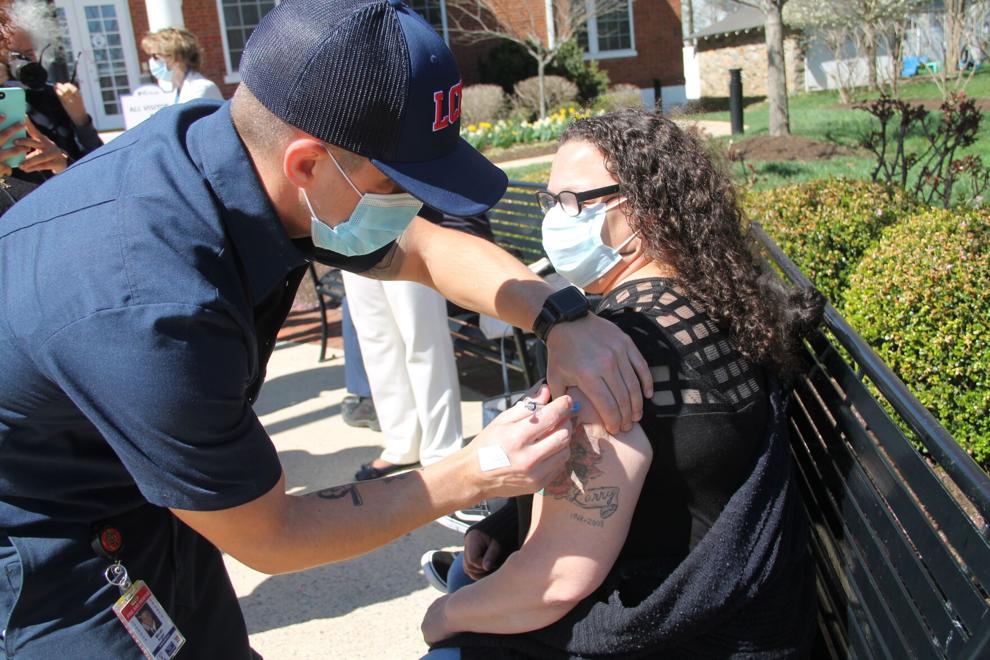 In a joint statement, the mayors from Hillsboro, Lovettsville, Purcellville, Round Hill, Hamilton, Leesburg and Middleburg said they understand there are those in our community with concerns about receiving the COVID-19 vaccine.
"We have joined together to help alleviate those concerns," the joint statement read. "We believe in being vaccinated; it is good for our communities, our towns, and all of Loudoun County."
"We have all suffered under COVID-19, many in ways that have been devastating," the statement read. "The only way we move beyond the COVID-19 restrictions and their impacts is by taking the vaccine."
"It is how we get back to normal —safely — for everyone," the mayors said.