Dog Money Restaurant and Brewery was coming off its best two-month period on record — with even more promise on the horizon this time last year.
Tim Regan, the owner of the now-shuttered Leesburg eatery, felt as though more and more the restaurant was gaining name recognition around town.
The number of new faces coming in to enjoy meals alongside the regulars was steadily growing and Regan — eager for success — was looking forward to a strong showing.
But his high expectations and excitement abruptly ended when fears over a rapidly spreading coronavirus led to sweeping restrictions and closures which brought the restaurant industry to its knees.
Nine months after the virus upended American life the once-thriving restaurant closed— just shy of its fifth anniversary.
The drastic turn of events left Regan reeling.
"You develop these relationships; guests become friends, the staff becomes part of your family," he said. "And then once that is unplugged, very suddenly you don't have all that contact anymore and it was a little bit jarring."
Regan isn't alone. The economic challenges that ultimately shuttered Dog Money Restaurant and Brewery rippled across Loudoun County businesses.
The pandemic had dramatically impacted companies, large and small, as well as workers across all industries.
With barely any notice, many workers found themselves unemployed, and businesses were forced to significantly curtail operations or even shut down altogether.
In the beginning, most people rarely used the phrase "social distancing" — meaning to stay maintaining a minimum of six feet of distance from others to avoid spreading the contagion.
With a stroke of a pen last March, Gov. Ralph Northam (D) and his emergency response team placed restrictions on capacity for nonessential retail businesses and places of worship.
Restaurants and bars would only be allowed to provide meals by delivery or curbside. Personal grooming and fitness centers would be closed until the end of May and the order required that Virginians continue social distancing and wear face masks.
Jason Miller, co-owner of The Wine Kitchen in Leesburg, said this action put his employees on the front lines of mask-wearing enforcement and could change how restaurants operate forever.
"We're in a [position] that we have to — for our own peace of mind — do something about [safety protocols], and I think that adds to the overall stress and mental health issues that we've seen and had to manage along the way," Miller said.
Some customers, however, challenged employees throughout Loudoun and politicized the actions for months leading up to the U.S. presidential election in November.
Tony Howard, president and CEO of the Loudoun County Chamber of Commerce, said it was a difficult proposition to ask not just business managers, but employees also, to enforce the government-issued mandate.
He said compliance with the mandates is absolutely essential to getting the economy and people's way of life back to somewhat normal.
In Loudoun, business leaders took on the task of preparing business and workforce communities as part of a campaign effort called "Loudoun Is Ready," launched by leaders from Loudoun Economic Development, Visit Loudoun and the Loudoun Chamber.
The campaign attracted more than 350 businesses that committed to the best health and safety practices in May. That pledge has more than doubled to 762.
The three groups also shifted their operations to provide video training sessions, job listings, grants and loan information.
Initiatives launched in the last several months include the Loudoun: Open For Business tool kit, Branch Out 2.0 — a campaign that uses imagery to bolster the local tourism industry — and the online shopping store Take Loudoun Home.
"We created it all," said Buddy Rizer, executive director for Loudoun Economic Development. "We've never done anything like this; at least not in the decade-and-a-half I've been here."
He added, "But these are extraordinary circumstances and what we were seeing with the federal loans, the PPP and the EIDL, and those things, is that [the federal support] wasn't reaching the right people."
In the meantime, as businesses rallied together, transparency concerns with federal loans and grants, including the Paycheck Protection Program and the Economic Injury Disaster Loan program, became a major issue as businesses sought financial support.
In a letter last June, Congresswoman Jennifer Wexton (D-Va.-10th) led an effort among House Democrats urging the Treasury Department and Small Business Administration to disclose the information of the Paycheck Protection Program loans.
One reason, Wexton said in the letter, was due to "evidence of preferential treatment for big businesses, with many minority-owned institutions all but shut out of the process."
Miller and Regan both received PPP loans. However, when congressional lawmakers took months to get a vote on the second round of federal relief in December, Regan was forced to close Dog Money because he couldn't afford to wait for the help.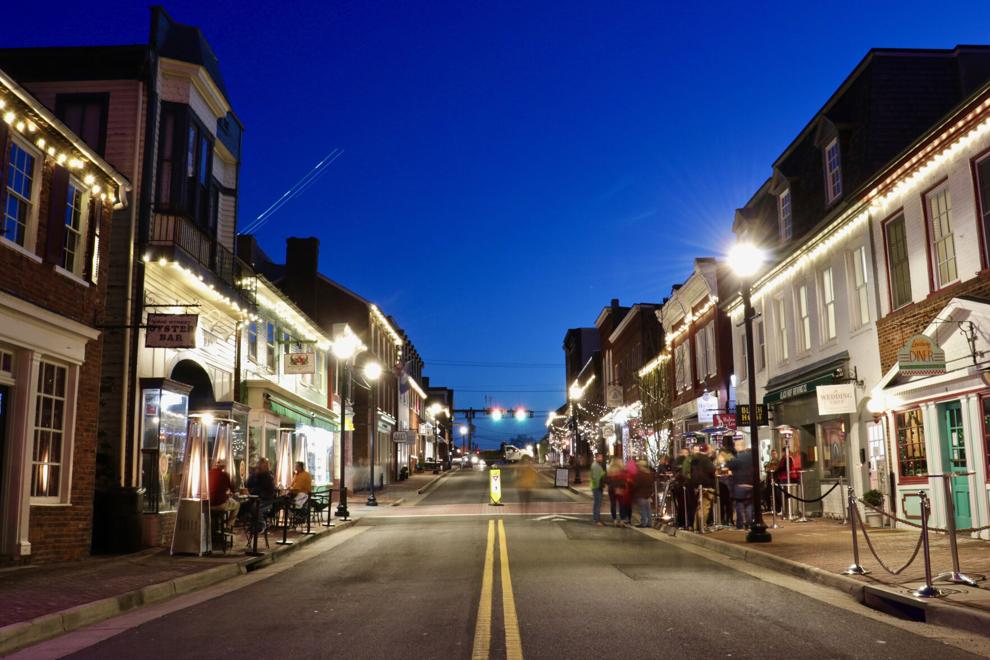 Regan said he saw a 90 percent revenue drop last March before downsizing his staff from 30 employees to just a single cook until June.
Typically, the restaurant and brewery brought in $20,000 to $25,000 per week in sales before the pandemic took hold, he said
As Democrats and Republicans argued over relief details, Regan said the restaurant was behind in rent and that it had to cut back on deliveries from vendors and purchase supplies from a nearby grocery store instead.
When funding finally passed, he said, "It was too late for us."
But many businesses have been able to persevere.
Rizer said the county's Economic Development office sought to make sure businesses received funding quickly by creating the COVID-19 Business Interruption Fund and Outdoor Seating Grant.
He said the Board of Supervisors invested nearly $12 million in funding that has since supported more than 2,000 Loudoun businesses.
The process went so well, Rizer said he shared the template with other jurisdictions in the area and across the country.
Meanwhile, business owners have juggled myriad challenges since last March.
Miller helped urge the Leesburg Town Council to shut down vehicle traffic on King Street to accommodate extra seating to support business owners running small restaurants.
He said he saw a 20 percent loss in traffic at Wine Kitchen just before he suspended operations last March. He was eager to find new ways to serve guests.
As 2021 stretches on, business owners who were able to stay afloat remain concerned about increasing consumer confidence to get people back out shopping, eating and visiting grooming parlors and attractions.
Owners saw glimpses of progress during the warmer season before consumers largely began staying home during the colder months.
If people want their favorite restaurant, brewery, winery or tourist destination to survive, the Loudoun Chamber's Howard said now is the time to support them. If consumers don't feel comfortable, Howard suggested buying carryout or a gift card.
Reviving the local economy and supporting job seekers and businesses has continued to be a priority.
Loudoun County's unemployment rate hit a high of 9.9 percent in April, according to the Virginia Employment Commission. The Bureau of Labor Statistics reported that Loudoun's unemployment rate dropped to 3.9 percent last December, which is still higher than the 1.9 percent in 2019.
Air travel has also taken a hit during the pandemic.
In April 2020, Dulles International Airport had less than 120,000 passengers compared to the 2.03 million during the same period in 2019. The number of passengers increased to 630,000 in November.
Beth Erickson, president and CEO of Visit Loudoun, said before the pandemic the tourism industry employed nearly 18,000 people.
Loudoun's tourism industry, Erickson said, was also the third highest generator of tourism revenue in the commonwealth, ahead of both Williamsburg and Virginia Beach.
Erickson recalled everything coming to a screeching halt last March, punctuated by a drop in Loudoun's average annual occupancy rate, which decreased by nearly 40 percent during the pandemic.
"Nothing really illustrates the importance of something than when it disappears," Erickson said. "And I think for the first time people were looking at their community through a different lens of recognizing the contributions of restaurants, our wineries and our breweries and our retail."
Erica Rowe, who worked in the hospitality industry for several years, closed her massage business, Sierra Massage, in November after five years in operation.
She considered closing her business shortly before the pandemic, hoping for a career change after spending 20 years as a licensed massage therapist.
The pandemic actually provided a silver lining for Rowe, who was able to become an independent associate with legal services company LegalShied and founded Business Brand Ambassador after signing up with JP Events and Consulting's Fab 5 Club, which supports women entrepreneurs.
"I've always been a champion for other businesses or persons," said Rowe, who considers herself an extension of her client's team.
Rizer said one plus for businesses during the pandemic has been the increase in digital innovation.
Business owners and companies are changing their models and finding other ways to bring in revenue by creating new delivery and pickup options as well as utilizing additional online retail models.
Miller said The Wine Kitchen went from doing to-go orders 5 percent of the time to full-time due to the limited capacity and customers staying home.
He said the eatery also started offering take-home wine and meal kits, which has provided a new revenue.
Many industry leaders believe owners will continue to incorporate these new practices going forward.
Howard said that in the past many employees asked for remote work opportunities but many employers were reluctant. That's changing a bit now.
"I think a lot of that resistance is going to have faded away … maybe not completely, but quite a bit of it will be," Howard said.
Rizer, of Loudoun Economic Development, said it's good that owner and managers are innovating within their operation.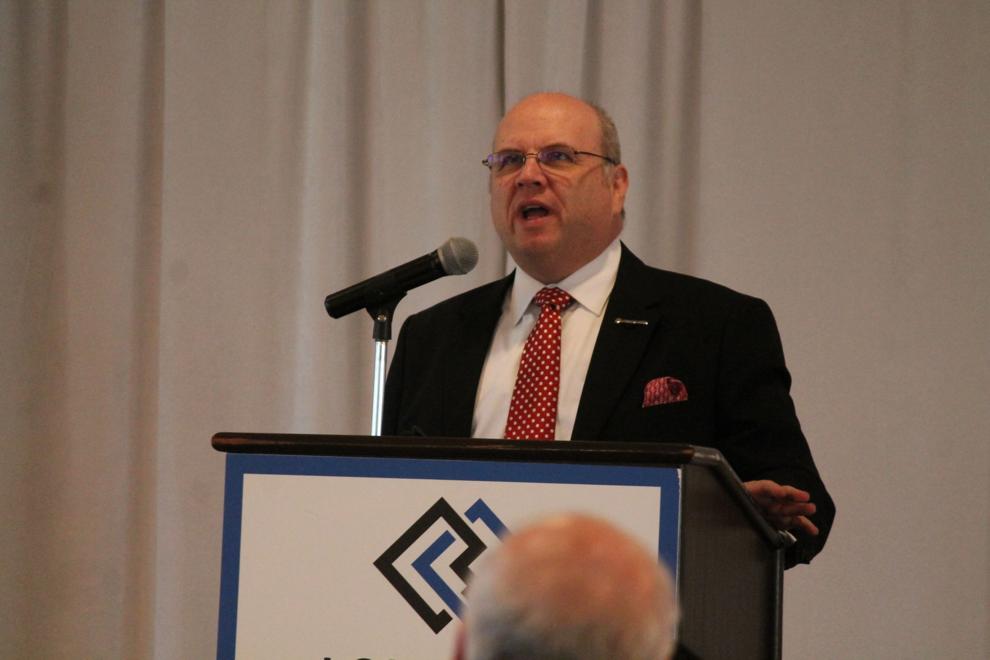 He did express concern about digital equity with regards to work, education and health. He stressed that delivering affordable broadband to everyone is imperative.
"It has become so universal," he said. "It's like the fifth utility now, and so broadband needs to be considered as important as the other utilities, because it's going to be really, really important to all citizens as we go forward."
This is part two of a series looking back at the COVID-19 pandemic in Loudoun County.