Former Virginia Governor Terry McAuliffe received more than 60 percent of the votes in Loudoun County on Tuesday, as Democrats headed to the polls to choose their party's nominee for governor and other down-ballot races.
Loudoun Democrats favored Del. Hala Ayala in the lieutenant governor's race and Mark Herring, a Loudoun County native, was chosen as the nominee to continue as attorney general.
Del. Kathleen Murphy (D-34th) gained support from Loudoun to take a decisive lead over small business owner Jennifer Adeli in the race for the 34th District to retain her seat. 23 of 24 precincts have reported thus far.
Newcomer and nonprofit organizer Irene Shin received support from Loudoun to take a five point lead against incumbent Ibraheem Samirah in the race for 86th District. 16 of 17 precincts have reported thus far.
Loudoun County had a voter turnout of 6.48% at 8 p.m. and all 99 precincts reporting, according to the Loudoun County Elections & Voter Registration office.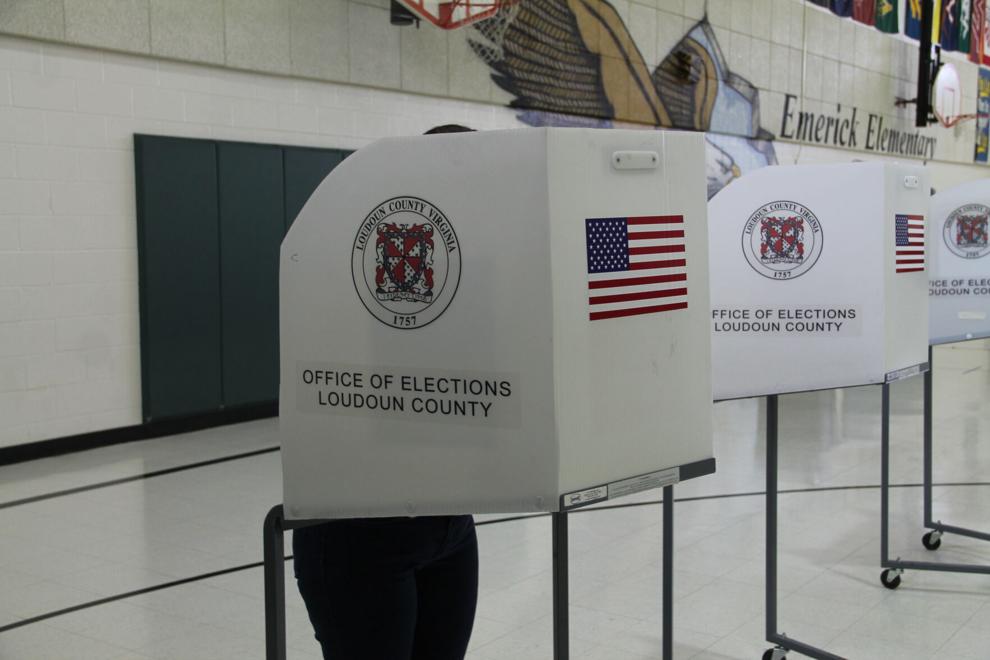 More than 18,300 voters cast their ballots in-person and by mail.
The primary elections were held for the purpose of nominating a candidate for the offices of governor, lieutenant governor, attorney general, and house of delegates in November.Glenn Youngkin, former co-chief executive of Carlyle Group, was selected as the Republican nominee for governor last month in a nominating convention.
Additionally, Winsome Sears and Jason Miyares won the Republican party's nomination for Virginia's lieutenant governor and attorney general, respectively.
Rather than a traditional primary, Republicans selected their nominees last month during a nominating convention in which delegates were elected to vote by their local Republican committees.
Below are results of how Loudoun voted for their candidates, according to the Virginia Department of Elections.
Terry R. McAuliffe, 11,314, 61.90%
Jennifer L. McClellan, 2,014, 11.02%
Jennifer D. Carroll Foy, 3,719, 20.35%
Lee J. Carter, 725, 3.97%
Justin E. Fairfax, 505, 2.76%
Hala S. Ayala, 5,813, 32.79%
S. "Sam" Rasoul, 5,005, 28.24%
Andria P. McClellan, 1,484, 8.37%
Elizabeth R. Guzman, 764, 4.31%
Sean A. Perryman, 1,597, 9.01%
Mark H. Levine, 2,561, 14.45%
Xavier JaMar Warren, 502, 2.83%
Jerrauld C. "Jay" Jones, 5,155, 28.56%
Mark R. Herring, 12,897, 71.44%
Member House of Delegates 34
Jennifer M. Adeli, 473, 27.00%
Kathleen J. Murphy, 1,279, 73.00%
Member House of Delegates 86
Ibraheem S. Samirah, 268, 46.85%