In the wake of nationwide protests for racial equity and reform, the Times-Mirror reached out to Loudoun faith leaders representing various denominations for their thoughts on the current climate in the U.S. We asked two questions:
-What has been your message to your membership during the past month of protests?
-Explain the action/s, if any, you or your membership has taken regarding the protests:
Below are the responses we received this week. Answers have been edited for brevity.
__________________
Rabbi Amy Sapowith, Beth Chaverim Reform Congregation in Ashburn
Denomination: Jewish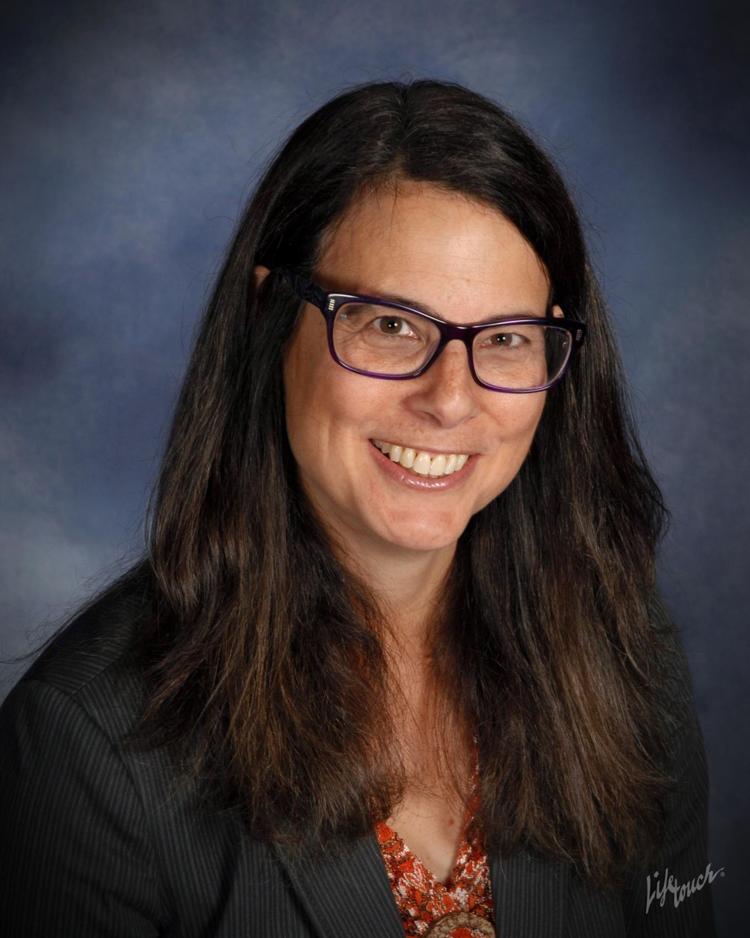 In the wake of the police murder of George Floyd, a black man detained under the suspicion of passing counterfeit bills, I invite you to be part of a congregation-wide effort to identify expressions of implicit racism that may unwittingly influence our outreach, our welcome, our teaching, and our Judaism as practiced at BCRC. For reality calls us as a community to look at ourselves.
Tzvi Freeman captures the essence of this human tragedy when he writes: "slowly, coldly —'callously' does not do justice — not as a man kills an animal or even swats a fly, but as a man puts out a smoldering campfire before falling asleep, so a man snuffed out the soul of another human being" (Chabad.org). God forbid that we be like that police officer, Derek Chauvin, or his bystanders, but nor do we want to even unwittingly be contributing to the pain of implicit racism whose lessons can help reveal implicit anti-Semitism as well.
We begin with the assumption that none of us chooses to be racist. We also assume that we believe we are being welcoming, open and fair. I expect that most of us realize, at least intellectually, that some 10-15 percent of American Jews are Jews of Color, that the majority of Jews in Israel are Sephardic, and that to continue with a vision of Jews and Judaism as white and Ashkenazi will increasingly contribute to an inaccurate picture of who we are as the Jewish people.
To launch this effort, I invite you to participate in either a parent-teen book group to read "Dear Martin" by Nic Stone or an adult book group reading "Ibram X Kendi's How To Be An Antiracist."
This must stop and we must be part of the solution.
___________
Rev. Dr. David Milam, St. Andrew Presbyterian Church in Purcellville
Denomination: Presbyterian
With anti-racism a frequent topic over the course of the last few years, this past month, our primary activity came through an invitation for St. Andrew and community members to participate in the Black Lives Matter march that took place in Purcellville on Sunday, June 7.
Indeed, we saw a strong turnout from our congregation, some of us marching behind our church's Black Lives Matter banner. Sermons planned in advance of the month did not focus directly on the protests. In May, the sermon focus was on trust – how it is a gift to be built by our honest, generous interaction with all who share our society and nation.
The poignant tragedy of the passing of young Fitz Thomas brought home to our congregation the grief experienced by the families of George Floyd, Brionna Taylor, Amaud Abery and others. Fitz' mother, Pastor Michelle Thomas (President of the Loudoun Chapter of the NAACP and Pastor of Holy and Whole Ministries) is beloved by our congregation, Pastor Michelle and I having swapped pulpits, our two congregations gathering as opportunity has allowed.
Our grief for Fitz and his family dovetailed with the grief experienced nationally, prompting the many protests in June. We are currently working to host an Allyship Training event, seeking not only to benefit the St. Andrew congregation but also others from the community who might like to participate, as well.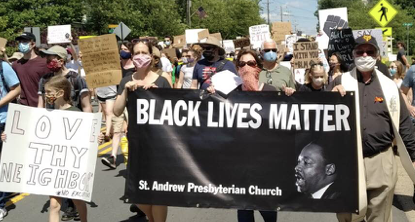 __________
Rev. Tracey B. Lyons, Mt. Zion United Methodist Cooperative Parish in Leesburg
Denomination: Methodist
Mt. Zion UMC is the oldest African-American Methodist church in Loudoun County and in Virginia. The history of the church is filled with stories of injustice; a congregation of African-Americans who were considered unclassified members in a Caucasian church.
"We have come this far by Faith," moving forward, overcoming injustice, and taking action to build our own church. I encourage my members to continue to use their voices to speak against racial injustice through social media, writing letters to their Congressman, marching in protests, or by emailing others who can partner for progress for our people. Without the work of faith, racial injustice will not be dismantled.
The congregation and I have taken action during this time of protest. We have raised social injustice awareness to our youth. We have joined in protest with others. We have encouraged and endorsed voter registration. Our voices are being heard through the writing of letters, on social media, and partnering with others for change.
___________
Sardarni Adarsh Khalsa, Raj Khalsa Gurdwara (Sikh Temple in Sterling)
Denomination: Sikh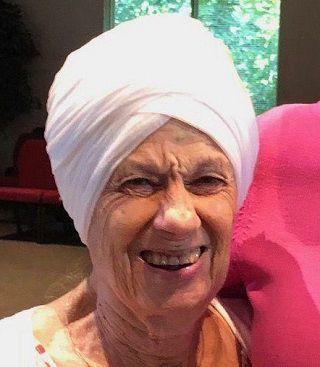 [The] message to our 95 percent South Asian congregation has been our continued support to counter and respond to all the racist incidents and confrontations. We have offered ongoing legal and financial support to those who have been challenged. We have also shared opportunities for government assistance programs.
In addition, we have mounted efforts to feed and serve the larger community of Loudoun and Fairfax counties through meal preparation and food pantry donations.
____________
Chair Rizwan Jaka, All Dulles Area Muslim Society (ADAMS) in Sterling
Denomination: Muslim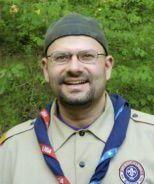 We have reminded the community that we must all continue to work to counter systemic racism against African American community. We all reaffirm Black Lives Matter. We must continue to ally and partner with people of all faiths for justice, reform, equity and inclusion in all aspects of public policy.
Prophet Muhammad (Peace Be Upon Him) said in his last sermon over 1400 years ago, "There is no superiority of any race or ethnicity over another."
Twenty-five percent of American Muslim Community is African American. Approximately 30 percent of enslaved Africans were of Muslim ancestry.
My family and I have been members, volunteers and supporters of Loudoun NAACP since 2006. ADAMS has also been supporting Loudoun NAACP since 2006.
We encourage the community to donate to Loudoun NAACP and Fairfax NAACP.
I helped out in the support of the planning of the June 7 Purcellville Peace & Justice March. We encouraged people to go to the Loudoun and Fairfax NAACP rallies and marches wearing a face mask and practice physical distancing.
My sons and I were personally at Leesburg, Purcellville, Sterling, and will be going to Chantilly NAACP rallies.
On May 31, interfaith leaders held a response to the killing of George Floyd. The leaders included Imam Magid (ADAMS), Ahsan Ullah (President, ADAMS), Rizwan Jaka (Chair, ADAMS), Imam Talib Shareef (Masjid Muhammad, The Nations Mosque – Historic African American Mosque), Pastor Jim Eaton (Christian), Rabbi Lustig (Jewish), and Pastor Michelle Thomas (Christian and Loudoun NAACP leader).
On June 5, we took part and said prayers at Washington Hebrew Congregation Shabbat Service with "Interfaith Healing, Hope, & Solidarity." Then on June 24, multiple faith leaders prayed during a statewide prayer with such leaders as Gov. Ralph Northam (D) and Lt. Gov. Justin Fairfax (D).
__________
Dr. Charles Whitlow, Community Church in Ashburn
Nondenominational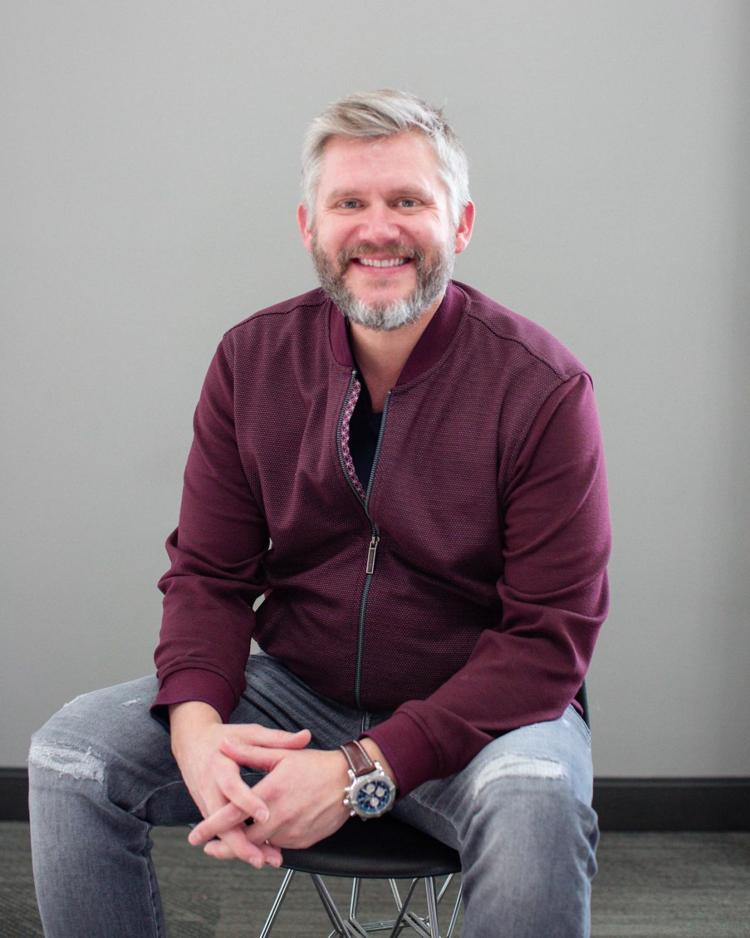 First, my response was and continues to be one of solidarity with and compassion toward our African American brothers and sisters here in the Loudoun community. I do not know what it's like to be Black in America. I never think or worry about the color of my skin. I will never know the emotional, financial or familial devastation that slavery and years of systemic racial discrimination has unleashed.
My heart goes out to our fellow citizens of color, and I want to be part of the solution. That is why I have done some of the things we have in my church as a white Pastor. I am listening. Our leadership is engaged and listening closely. When one part of your body is hurting, it affects the entire body. So, I've tried to be present and to understand as much as possible. We've prayed together, cried together and yes, even laughed together.
Secondly, I've tried to keep the attention — the focus of this moment on racial justice and reconciliation. Early on, I refused to let this moment be hijacked by lawless individuals and instead joined in peaceful protest myself in solidarity with those seeking earnest change. In all of my conversations, I have not met one person — black or white — that supports anything other than a positive way forward where we can work together as brother and sisters.
Thirdly, I have tried to lead my congregation in some very uncomfortable conversations. I believe that a problem can only be addressed when we become aware of it and acknowledge it. We rarely tackle something we don't even know exists. And I am proud that we have set up a connect group around racial healing, called "the bridge."
We immediately began a series of messages called "Uncomfortable Conversations." In this mini-series I tried to educate our people on what was happening in this post-George Floyd moment and why it mattered that we as Christian got involved as part of the healing process.
We began featuring African-Americans from our church family every day in our "Daily Prayers." We not only got to hear and listen to our black parishioners at community church, but we got to pray together, as well. I wanted people to actually see a different picture—a better picture and message than what was being seen daily on TV.
My executive pastor, Mike Taylor and his family, who are African-American, as well as me and my son went to D.C. to join in peaceful protest. Our care pastor, Fred Vann marched with our members in the "Ashburn March for Racial Justice." This march was actually organized by our members, Keith and Katrice Nolen. We were a part of the Racial Justice prayer rally held at Ida Lee. We are making sure our actions line up with our faith.
We started a small group called "Be the Bridge" that continues the conversation on race relations and what we can do. It was so well received that we had to launch two groups.
___________
Paria Akhavan, The Northern Virginia Bahá'i Center in Sterling
Denomination: Bahá'í
The Bahá'ís of the United States join our fellow-citizens in heartfelt grief at the deaths of George Floyd, Breonna Taylor, Ahmaud Arbery, and so many others whose lives were suddenly taken by appalling acts of violence. These heartbreaking violations against fellow human beings, due only to the color of their skin, have deepened the dismay caused by a pandemic whose consequences to the health and livelihoods of people of color have been disproportionately severe. This has come to pass against a backdrop of longstanding racial injustice in virtually every aspect of American life. It is clear that racial prejudice is the most vital and challenging issue we face as a country.
Yet, amidst these tragedies, there are also signs of hope. Countless citizens have arisen to proclaim the truth that we are one nation, and to demand specific actions to address the pervasive inequities that for too long have shaped our society. We have remembered who we aspire to be as a people, and are determined to make a change for the better. This moment beckons us to a renewed commitment to realize the ideal of E Pluribus Unum—out of many, one—the very ideal upon which America was founded.
To create a just society begins with recognition of the fundamental truth that humanity is one. But it is not enough simply to believe this in our hearts. It creates the moral imperative to act, and to view all aspects of our personal, social, and institutional lives through the lens of justice. It implies a reordering of our society more profound than anything we have yet achieved. And it requires the participation of Americans of every race and background, for it is only through such inclusive participation that new moral and social directions can emerge.
Whatever immediate results might come from the current demonstrations, the elimination of racism will require a sustained and concerted effort. It is one thing to protest against particular forms of injustice. It is a far more profound challenge to create a new framework for justice. Our efforts can only succeed when we learn to build relationships with each other based on sincere friendship, regard, and trust, which, in turn, become pillars for the activities of our institutions and communities.
It is essential for us to join hands in a process of learning how to create models of what we want to see in every dimension of American life, as we learn to apply the principle of oneness through practical engagement and experience. To this end, we offer the following thoughts.
An essential element of the process will be honest and truthful discourse about current conditions and their causes, and understanding, in particular, the deeply entrenched notions of anti-Blackness that pervade our society. We must build the capacity to truly hear and acknowledge the voices of those who have directly suffered from the effects of racism. This capacity should manifest itself in our schools, the media, and other civic arenas, as well as in our work and personal relations. This should not end with words, but lead to meaningful, constructive action.
There are already significant efforts underway to learn how to create models of unity in neighborhoods and communities throughout the nation. Bahá'ís have been persistently engaged in such efforts for many years. The aim is not unity in sameness—it is unity in diversity. It is the recognition that everyone in this land has a part to play in contributing to the betterment of society, and that true prosperity, material and spiritual, will be available to us all to the degree that we live up to this standard. We should earnestly discover what is being done, what truly helps to make a difference, and why. We should share this knowledge throughout the country as a means of inspiring and assisting the work of others. If we do this, we could soon find ourselves in the midst of a mass transition toward racial justice.
Religion, an enduring source of insight concerning human purpose and action, has a key role to play in this process. All faith communities recognize that we are essentially spiritual beings. All proclaim some version of the "Golden Rule"—to love others as we do ourselves. Take, for example, the following passage from the Bahá'í Scriptures in which God addresses humankind:
"Know ye not why We created you all from the same dust? That no one should exalt himself over the other. Ponder at all times in your hearts how ye were created. Since We have created you all from one same substance it is incumbent on you to be even as one soul, to walk with the same feet, eat with the same mouth and dwell in the same land, that from your inmost being, by your deeds and actions, the signs of oneness and the essence of detachment may be made manifest."
To understand and firmly believe that we are all children of God provides us with access to vast spiritual resources, motivating us to see beyond ourselves and to work steadily and sacrificially in the face of all obstacles. It helps to ensure that the process is consistent with the goal to create communities characterized by justice. It gives us the faith, strength, and creativity to transform our own hearts, as we also work for the transformation of society.
We believe that the tribulations now encompassing much of the world are the symptoms of humanity's failure to understand and embrace our essential oneness. The interrelated threats of climate change, gender discrimination, extreme wealth and poverty, unfair distribution of resources, and the like, all stem from this deficiency and can never be resolved if we do not awaken to our dependence upon each other. The world has contracted to a neighborhood, and it is important to appreciate that what we do in America impacts not only our own country, but the entire planet.
We should also never forget that the richness of our diversity, and our founding ideals of liberty and justice, attract the eyes of the world to us. They will be influenced by what we achieve, or fail to achieve, in this regard. It is not an exaggeration to say that the cause of world peace is linked to our success in resolving the issue of racial injustice.
The oneness of humanity is the foundation of our future. Its realization is the inevitable next stage in our life on this planet. We will replace a world society based upon competition and conflict, and driven by rampant materialism, with one founded upon our higher potential for collaboration and reciprocity. This achievement will mark the universal coming of age of the human race. How soon we achieve this, and how easily, will depend upon the commitment we demonstrate to this cardinal principle.
We have come to a moment of great public awareness and rejection of injustice. Let us not lose this opportunity. Will we commit to the process of forming "a more perfect union"? Will we be guided by "the better angels of our nature" to choose the course of wisdom, of courage, and of unity? Will we choose to truly become that "city upon a hill" to serve as inspiration to all humanity? Let us then join hands with each other in commitment to the path of justice. Together we can surely achieve this.
Bahá'u'lláh said: "So powerful is the light of unity that it can illuminate the whole earth."May that light grow brighter with every passing day.
__________________
Related: "Loudoun Clergy and Faith Leaders Group call for Leesburg Confederate statue's removal"