The polls have closed. You can track results in key Loudoun County races through this link.
_______
Voter turnout poised to break 2015 mark
Loudoun voter turnout was nearly 30 percent as of 4 p.m., meaning it's likely turnout will surpass the 33 percent that showed up in 2015.
Here's a breakdown of turnout by district, according to the county election office:
-Dulles -- 24.88%
-Algonkian -- 29.69%
-Blue Ridge -- 29.83%
-Catoctin -- 33.73%
-Leesburg -- 30.84%
-Broad Run -- 28.73%
-Sterling -- 24.35%
-Ashburn -- 30.26%
______________
Voters are encouraged to carefully review their ballots at the National Recreation and Park Association. In this precinct, there are two different style ballots separated by a different set of candidates running for Senate in the 13th and 33rd Districts @LTMnews #Virginia pic.twitter.com/Lqh356kGcB

— Nathaniel Cline (@nathanielcline) November 5, 2019
_____________
Where will the candidates be partying (or sulking) tonight?
Win or lose, the local politicos opted for some promising venues to watch the results come in tonight.
Loudoun Republicans will hold a party at Chefscape in Village at Leesburg starting at 6:30 p.m., while Democrats are taking in the action at Lost Rhino Retreat in Brambleton starting at 6 p.m.
Both parties appear to be open to the general public.
-Trevor Baratko
3:20 p.m.
_____________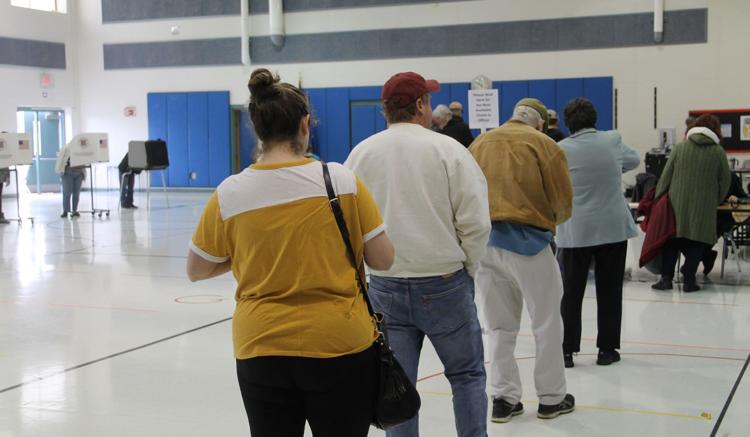 Turnout hits 21 percent at 1 p.m.
Loudoun County voter turnout was at 21 percent as of 1 p.m., according to county officials. You can see a district-by-district breakdown of turnout at the embedded Facebook post below.
Polls are open until 7 p.m. By the time polls closed in 2015 -- the last year all seats in the General Assembly and on the School Board and Board of Supervisors were up for a vote -- voter turnout was nearly 33 percent.
Eighteen-year-old Braydon Chandler, a first-time voter, said he was looking forward to voting for the first time so he could "see what my vote will be able to change."
The day has run smooth thus far, according to election officials.
"It's been constant. Everything has been good. It's running like clockwork," said chief precinct officer Mary Lemaster.
At Emerick Elementary in Purcellville shortly after 1 p.m. there had been 875 voters out of 3,362 registered, according to chief precinct officer Sharon Cline.
"It's been good so far, a steady stream of voters," she said.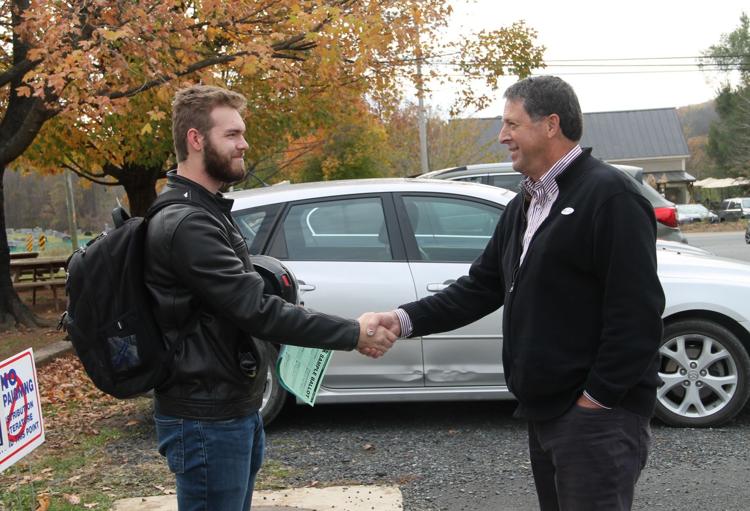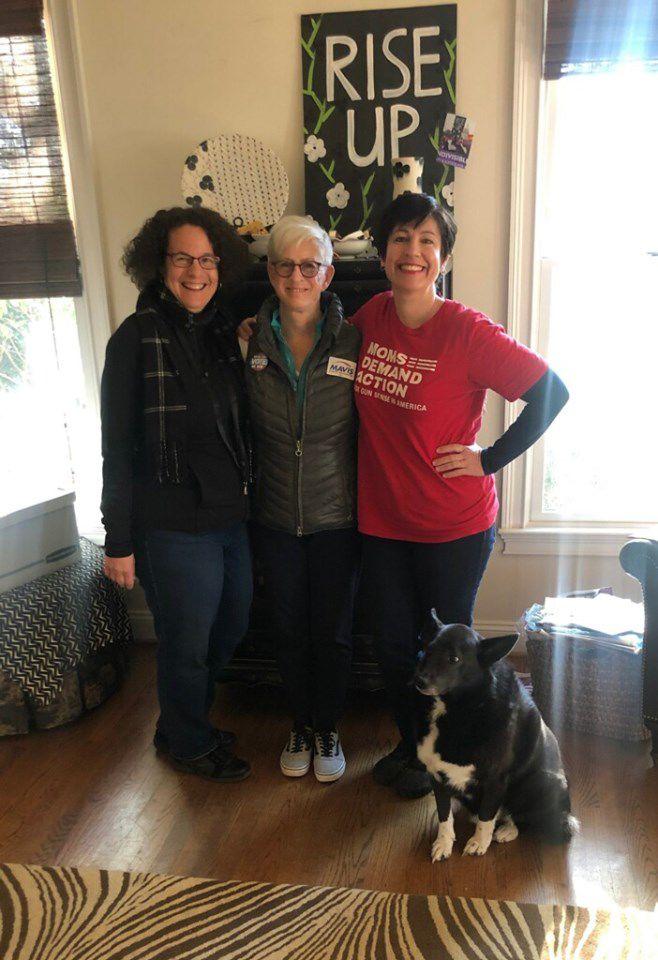 ____________
Voter turnout steady in the morning hour
By Karen Graham and Trevor Baratko
11:34 a.m.
Loudoun County voter turnout was 12.92 percent as of 10 a.m., according to county officials.
There are 260,963 registered voters in Loudoun.
In 2015, final voter turnout was 32.89 percent, with 70,902 voters out of 215,599 registered casting ballots.
John Mazza, a precinct officer at Waterford Elementary, said as of 10:45 a.m. 608 people had voted out of 3,091 registered voters for that precinct. There was a line when the polls opened, he said.
"It has been steady, and we expect a good turnout," Mazza said.
At Lovettsville Elementary, Betty Poland, who recently moved to town from Chantilly, said she is concerned about taxes, roads, internet connectivity and growth.
Loudoun County spokesman Glen Barbour said as of 11:15 a.m. there had not been any reports about equipment problems or other issues.
__________
__________
Handicapping Loudoun's Board of Supervisors races
By Trevor Baratko, tbaratko@loudountimes.com
10:29 a.m.
While eyes across the commonwealth are watching to see whether control of the General Assembly flips from Republican to Democrat, Loudoun County Dems are also trying to flip a governing body.
The Loudoun Board of Supervisors is currently made up of six Republicans and three Democrats, but several seats are expected to be closely contested Tuesday.
The safest incumbents – beyond the unchallenged Kristen Umstattd in Leesburg – are probably Matt Letourneau in Dulles and Koran Saines in Sterling. Both are well-known in their districts and have shown a keen ability to communicate and connect with constituents.
After those three districts, all seats could conceivably be in play – although some seem more "toss-up" than others. Here's our five-category handicaps:
Safe Republican
-Dulles District – Incumbent Matt Letourneau (R-Dulles) vs. Sreedhar Nagireddi (D)
As we said above, Letourneau is well-liked pretty much across-the-board. In a time of bitter and divisive national politics, Letourneau hasn't been sucked into the national debate, opting instead to focus on transportation and schools – and even peeving his own party by showing interest in new gun regulations after several stray gunfire incidents in Loudoun. We expect him to cruise to a third term.
2015 results: Letourneau 71.4% vs. Anjan Chimaladinne 28.4%
Lean Republican
-Blue Ridge District – Incumbent Tony Buffington (R) vs. Tia Walbridge (D)
A few months back, we would've thought this category would land "safe Republican" on account of Buffington's 13 percentage point win over Democrat Richard Jimmerson in 2015. However, Walbridge has rallied Democrats in western Loudoun and into the Brambleton slice of the district. Sources on both sides of the aisle are acknowledging this race could wind up extremely tight. That said, we can't bring ourselves to put a Blue Ridge District race in "toss-up" land at this point.
2015 results: Buffington 56% vs. Jimmerson 43.6%
-Catoctin District – Republican Caleb Kershner is facing Democrat Forest Hayes and independent Sam Kroiz
Kershner has the backing of tried-and-true local Republicans like Del. Dave LaRock and outgoing state Sen. Dick Black, and that alone has to give him the edge in the rural, lean-conservative district. Those guys know the area and know how to win elections. But Hayes is making a serious run, evidenced by his impressive fundraising – he's more than doubled the fundraising numbers of Kershner – and issues-driven campaign. The wild card could be Kroiz, a longtime Loudouner with deep roots in the community. Does the local farmer Kroiz claim a major chunk of the votes from either Kershner or Hayes? This one could turn out interesting.
2015 results: Geary Higgins (R) 64.4% vs. Craig Green (D) 35.4%
Toss-up 
-Algonkian District – Incumbent Suzanne Volpe (R) vs. Juli Briskman (D)
Volpe won by less than 5 percent – or just 354 votes – in 2015, and her decision to skip several public forums has turned off many of her constituents. That said, she's always found a way to win by rallying conservatives in low-turnout elections. Briskman, of flipping-off-the-president fame, has run an energetic campaign focused on communication and transparency.
2015 results: Volpe 52.2 % vs. Andy Resnick 47.7 %
-Broad Run District – Jim Bonfils (R) vs. Sylvia Glass (D)
Bonfils is a longtime and well-known Republican, and he seeks to succeed Republican Supervisor Ron Meyer in the Ashburn-centric district. While Bonfils could easily be seen as the front-runner, any eastern Loudoun seat should be in play for Democrats.
2015 results: Ron Meyer (R) 58.3 % vs. Alfonso Nevarez (D) 41.7 %
-Ashburn District – Mick Staton (R) vs. Mike Turner (D)
With a similar makeup of the Broad Run District, Turner narrowly lost to retiring Republican Supervisor Ralph Buona in the Ashburn District in 2015. Buona edged Turner by 4 percent of the vote, or a mere 333 votes. Staton, a former Loudoun County supervisor, is expected to compete thanks in part to his name recognition and family connections – he is the son-in-law of Sen. Black, who is retiring from the Senate this year.
2015 results: Buona (R) 51.9 % vs. Turner (D) 47.8 %
Lean Democrat
-Countywide Chair – Incumbent Phyllis Randall (D) vs. John Whitbeck (R) and independent Bob Ohneiser
Whether to throw this in the toss-up or "lean Democrat" category was tough, but when in doubt, you have to think a countywide election in 2019 Loudoun County goes to the Democrat – especially when they're an incumbent. Still, Whitbeck has run a tireless campaign and raised mountains of cash, and we wouldn't be surprised to see this one go down to the wire.
2015 results: Randall (D) 37.4%, Charlie King (R) 29.2%, Scott York (I) 30.2%, Tom Bellanca (I) 3%
Safe Democrat
-Sterling District – Incumbent Koran Saines (D) vs. Damien Katsirubas (I)
While Saines had to fend off a primary challenge over the summer, the Sterling seat is safe Democratic territory. Add in that Katsirubas has little name recognition and raised next to no cash, and Saines should be staring down a second term.
2015 results: Saines (D) 51.3% vs. Eugene Delgaudio (R) 48%
-Leesburg District – Kristen Umstattd (D) is unchallenged
2015 results: Umstattd (D) 58.3% vs. Will Estrada (R) 41.5%
____________
____________
In Virginia, Bell and Higgins battle for the 13th Senate District seat.Read story @ltmnews --> https://t.co/NsPtBahxo2 pic.twitter.com/wvtheu2Gb1

— Nathaniel Cline (@nathanielcline) November 5, 2019
Thank you @JenniferWexton! #ElectionDay2019 pic.twitter.com/S28UNQ904Y

— Phyllis Randall (@PRandallcares) November 5, 2019
First stop of the day! Laura and I are at Harper Park casting our ballots and meeting voters! #TeamWhitbeck pic.twitter.com/DN49O7SEY8

— John Whitbeck (@JohnWhitbeck) November 5, 2019
_____________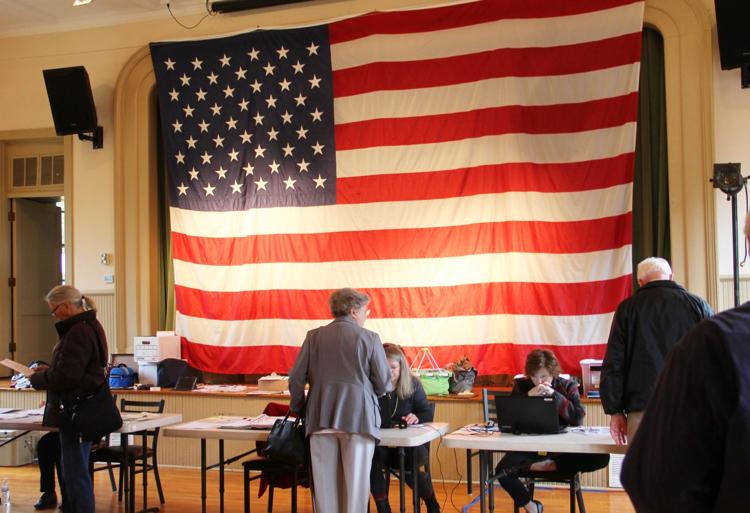 The polls are open
Times-Mirror Staff Report
7:45 a.m.
Seventy candidates are up for a vote across Loudoun County on Tuesday. You can find a link to all of their websites by clicking here.
Polls are open from 6 a.m. to 7 p.m. Voters can look up their polling place via vote.elections.virginia.gov. A list of polling places in Loudoun County is available at loudoun.gov/polls.
Voters can find links to sample ballots online at loudoun.gov/NovemberElection.
Registered voters must bring a photo ID to the polls. Acceptable forms of photo ID include a Virginia DMV-issued driver's license, a U.S. passport, a student photo ID from a Virginia college or university or a government-issued photo ID.
More information about the election can be found at loudoun.gov/NovemberElection.
__________
Check back throughout the day for Election Day updates. Live results will be posted tonight.