Loudoun County supervisors in their legislative program for the upcoming General Assembly session are urging state lawmakers to support increased funding to localities and calling for continued local authority over land use and development.
In the months leading up to December's legislative dinner with lawmakers, the Republican-led Board of Supervisors killed attempts to support ratifying the Equal Rights Amendment and "red flag laws."
Democrats may shift the board's position when they take control this month.
"What is likely to happen is when a new board takes office on Jan. 7, we may endorse or support further policy statements," Chairwoman Phyllis Randall (D-At Large) told the Times-Mirror. "I don't think there's going to be any requested new legislation that will be written on behalf of Loudoun County, but Loudoun County will be supporting other policy statements."
Randall, who was re-elected in November, has been busy with several announcements. She said Sterling Supervisor Koran Saines (D) will start next term as vice chairman, replacing outgoing Ashburn Supervisor Ralph Buona (R). The chair also announced the appointments of three committee chairs, including Ashburn Supervisor-elect Mike Turner as Transportation and Land Use chair and Leesburg Supervisor Kristen Umstattd (D) as the Joint School Board/Board of Supervisors chair. Dulles Supervisor Matthew Letourneau (R) will remain as finance committee chair. (See the list of appointments below)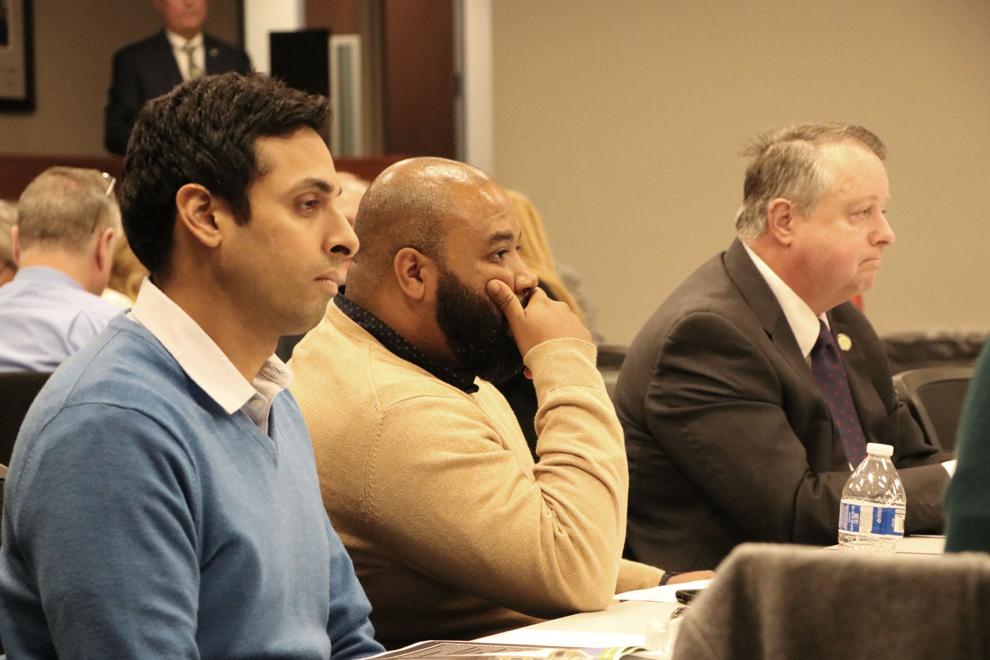 Within the legislative packet, Randall said she will support amending Virginia law to include chairwoman, chair or chair-at-large as appropriate terms when referring to a female head of a governing body. Currently, it is against the law in Virginia (15.2-1422) to refer to a female head of a governing body as anything other than chairman or mayor. 
A bill to end that prohibition was voted down in a GOP-led House of Delegates committee with a 5-4 vote. At the time the bill was killed, Loudoun, Fairfax and Arlington all had a female chairperson.
Across the commonwealth, several counties have recently declared themselves a "Second Amendment Sanctuary" ahead of possible gun control legislation in the upcoming session.
"I have not heard any of my colleagues express any interest in [voting on Second Amendment sanctuary], and I will tell you that I will vigorously vote against that," Randall said.
During the dinner, lawmakers also briefed supervisors about their bills and subjects they are supporting. 
The group spoke at length about addressing the lack of affordable housing, broadband issues in rural areas and toll price concerns on the Dulles Greenway.
Last session, a Virginia Senate committee killed a bill to address the toll concerns and create distance-based pricing on the Dulles Greenway. The 14-mile Dulles Greenway from Leesburg to the Dulles Airport area is the only highway in the state owned and operated by a private enterprise under the Virginia Highway Corporation Act of 1988.
With the expiration of the Dulles Greenway's deal with the State Corporation Commission at the end of the year, the goal was to amend the powers and responsibilities of the SCC and create distance-based toll schedules.
State Sen.-elect John Bell (D-13th) said he believed the bill to be problematic. His colleague, Del. David LaRock (R-33rd), disagreed, calling it "artfully written" and saying the bill tried to put power into the SCC's hands.
"We need to find a way people can win on this issue," State Sen. Jennifer Boysko (D-33rd) said.
Outgoing Broad Run Supervisor Ron Meyer (R) said he hopes local lawmakers will be able to carry bills to addressing the Greenway concerns amid the mixed concerns.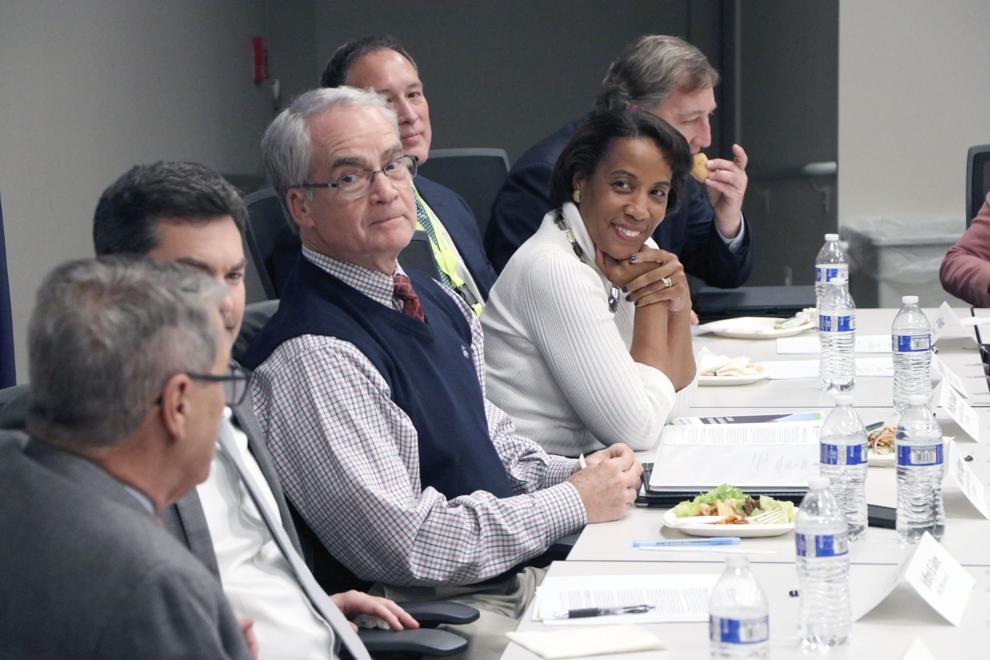 The board said it supports measures and legislation addressing increased toll rates. Supervisors oppose legislation to extend automatic toll hikes beyond the expiration date of Jan. 1, 2020.
In other efforts, the board encouraged lawmakers to seek legislation to allow traffic incident management vehicles owned by the Virginia Department of Transportation to use flashing lights and sirens to increase emergency response times.
The board is also requesting lawmakers consider extending the action deadline for the Comprehensive Plan. The request comes after the board adopted its 2019 Comprehensive Plan after three years of work. Still, the board felt it was rushed to approve the 600-page document within 90 days of receiving it from the Planning Commission.
Among its list of budget items of importance, the board requested lawmakers support funding Chesapeake Bay Total Maximum Daily Load for Agricultural Best Management Practices and increased funding for stormwater local assistance funds.
At the top of the board's state funding priorities is restoring funding to Northern Virginia Transportation Authority following the commonwealth taking revenues for the Metro Capital Fund. The authority and government members lost $102 million annually with the repeal of the Grantor's Tax and Transient Occupancy Tax, according to an interview with Randall in April.
Northern Virginia Metro jurisdictions were additionally required to provide $27.12 million to the Metro Capital Fund, taking that money away from NVTA road projects.
Other priorities include fully funding Community Service Boards, restoring cost-of-competing adjustments for school support position, and allowing local fees for plans/specifications for annual permits.
The General Assembly will start its session Jan. 8.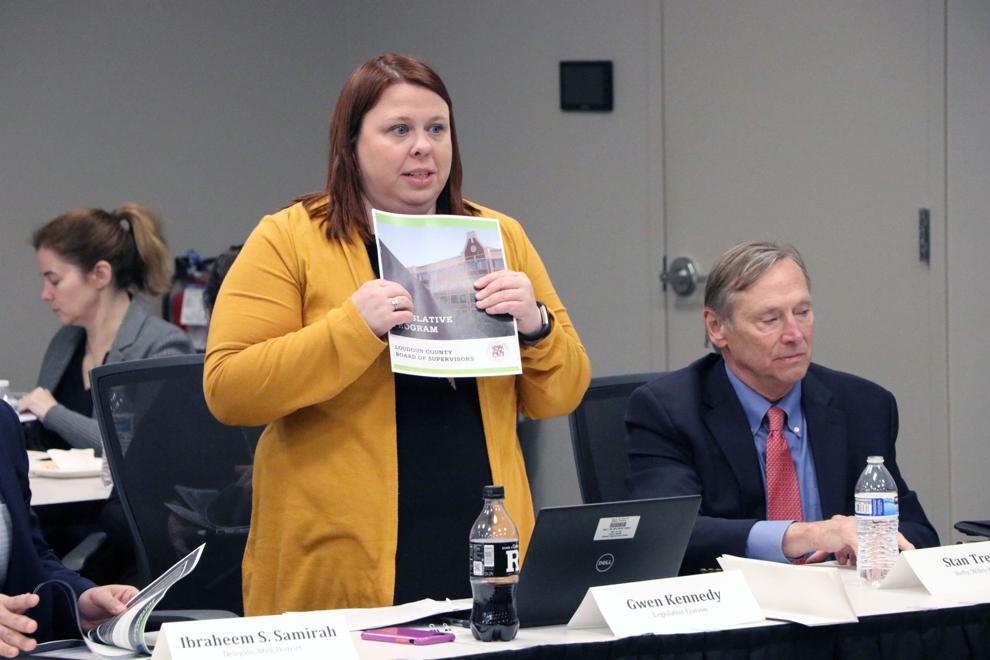 Loudoun County Board of Supervisors Vice Chairman, Supervisor Koran Saines (D-Sterling)
Transportation and Land Use (TLUC)
Mike Turner (D-Ashburn)-Chair
Phyllis Randall (D-At Large)
Sylvia Glass (D-Broad Run)
Tony Buffington (R-Blue Ridge)
Kristen Umstattd (D-Leesburg)
Finance and Government Operations
Matt Letourneau (R-Dulles)-Chair
Juli Briskman (D-Sterling)
Caleb Kershner (R-Catoctin)
Koran Saines (D-Sterling)
Joint School Board/Board of Supervisors
Kristen Umstattd (D-Leesburg)-Chair
Council of Governments (COG)
Northern Virginia Transportation Authority (NVTA)
Northern Virginia Transportation Commission (NVTC)
Northern Virginia Regional Commission (NVRC)
Coalition of Loudoun Towns (COLT)