Loudoun County staff is working to bolster the county's transit options with the arrival of Metrorail slated for next summer.
Earlier this month, the Metropolitan Washington Airports Authority (MWAA) hit a milestone in announcing track testing at Loudoun Gateway Metro Station in Ashburn.
One of the major challenges for Loudoun is having additional buses and meeting commuter demands. These were touched on July 23 during the Board of Supervisors' Transit Summit, the third in the past four years.
Loudoun has 21 transit routes in operation, according to a staff report. With the Combined Transit Services system, an additional six routes are proposed to address service demand, estimated to cost $815,000.
Algonkian Supervisor Suzanne Volpe (R), not pleased with the Post-Dulles Metrorail Combined Service model, was critical of staff's proposal to adjust Bus Route 901. The eastern-Loudoun route lost half of its ridership in three weeks after moving from West Falls Church Metro Station to Wiehle-Reston East, Volpe said.
Transportation and Capital Infrastructure Manager Scott Gross said one of the reasons the route changed was due to complications exiting from the bus stop, which added 15 minutes for commuters.
The ultimate plan is for the route to go to Herdon-Monroe Metro Station, but not before surveys are provided to residents.
"I will be more than happy to pay for it—first-class letters whatever, you would like to do—because I bet you about 85 percent of them will immediately say no," Volpe said. "This is very frustrating. I mean we literally lost 800 riders within, like, what, three weeks when y'all tried to make the change in the first place. I mean literally half of ridership in three weeks."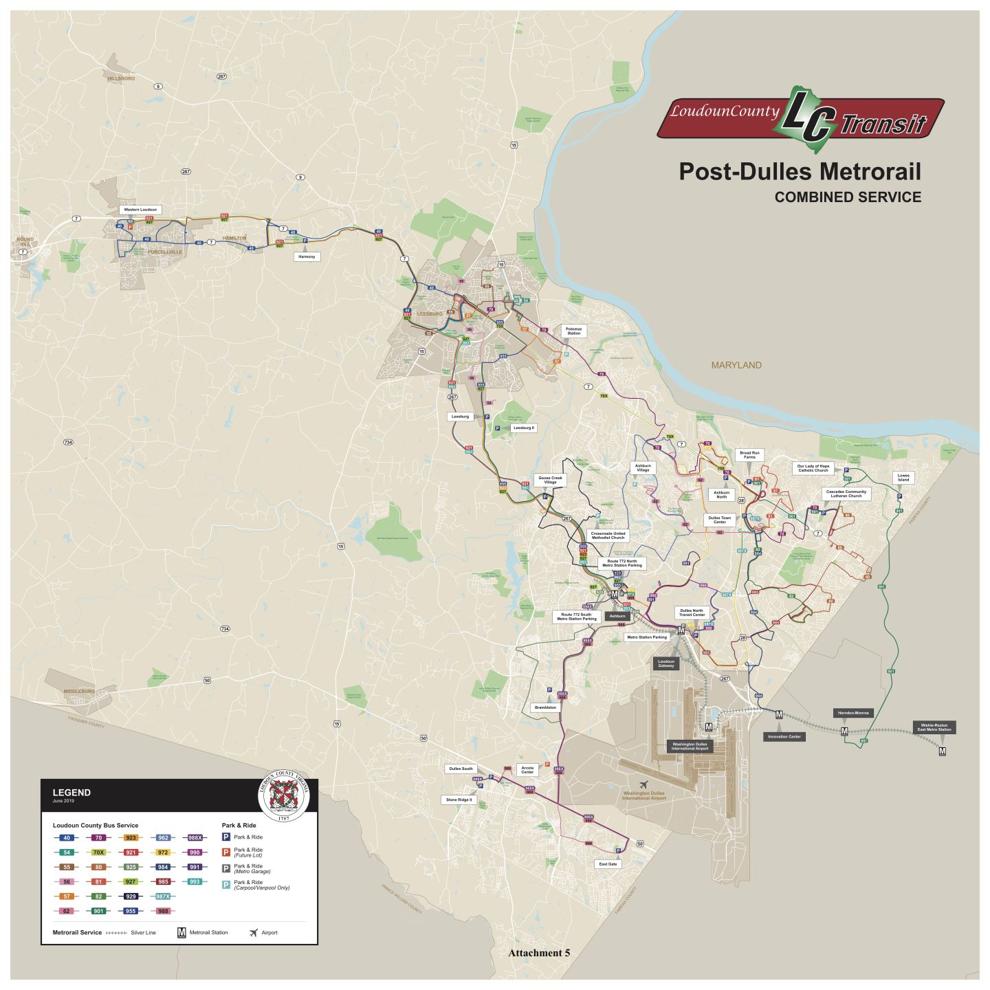 Supervisors Matthew Letourneau (R-Dulles) and Tony Buffington (R-Blue Ridge) encouraged staff to consider offering service in the Dulles South area, South Riding and near the Dulles Farms HOA, Kirkpatrick HOA and Willowsford.
Gross said he expects public surveys to be returned by the early fall, which will help finalize routes.
The nine-member board also voted unanimously to block public access to the Dulles North Transit Center and Broadlands Park and Ride parking garages throughout the interim period and provide only the minimal level of security and management oversight necessary to protect the structure.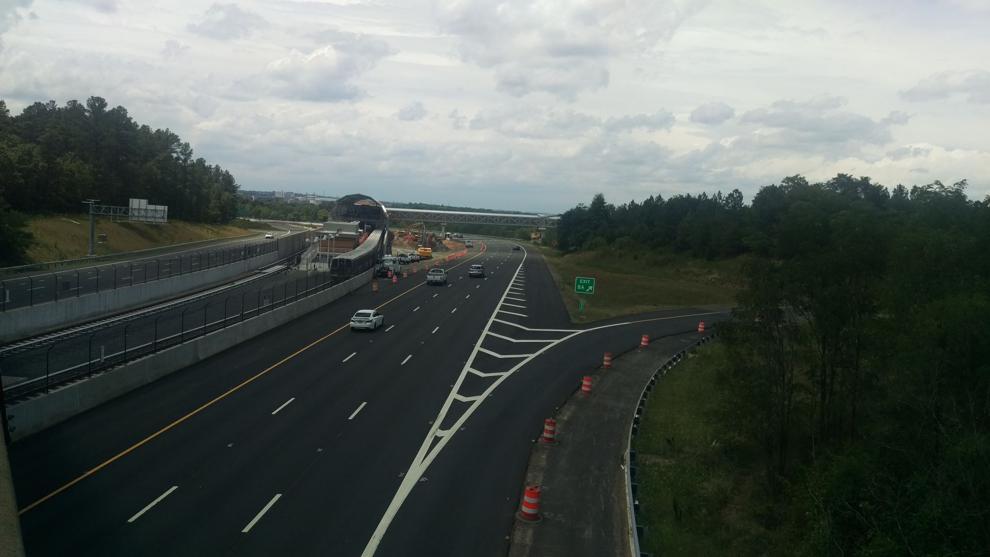 "It's painful to have an asset we are not using, but at the same time any use for it would be for a short period of time that trying to change behavior where we are moving people from the Dulles North lot into the parking garage only to move them back out as soon as rail starts—I think is going to be more painful than that," Letourneau said.
County staff said it is in negotiations with MWAA to lease the garage space. Staff added that the Ashburn South Parking Garage is expected to be completed by Aug. 1 and Loudoun Gateway Parking Garage by Oct. 1.
As part of the action items last week, the board unanimously directed county staff to begin seeking funding opportunities for autonomous vehicles, VIA software, Real Time Information signs and Mobile Ticketing App.
Additionally, the board voted to be the sole Paratransit Service Operator through a third-party provider and to hire a consultant to analyze the current park and ride lots and provide strategies on the best use of the lots.
The board also directed staff to partner with neighboring jurisdictions about SmarTrip, the mobile ticketing pay system, to seek additional information. One of the concerns is that SmarTrip, a regional electronic fare collection system, is operating on obsolete hardware.
As part of the Dulles Corridor Metrorail Project's Phase 2, Loudoun County will have three of the six new Metrorail stations connected to the Silver Line, including Ashburn, Loudoun Gateway and Dulles International stations. The remaining stations are Innovation Center, Herndon and Reston Town Center.
Phase 1, which was completed in 2014, runs from East Falls Church with four stations in Tysons Corner and one Wiehle Avenue in Reston. Phase 2 picks up at Wiehle-Reston East and continues in the median of the Dulles Toll Road and the Dulles Access Highway and ends in Loudoun County.
On July 20, MWAA announced trains for Phase 2 rolled into Loudoun County for testing. The trains, now parked near the future Loudoun Gateway Metrorail Station along the Dulles Greenway just west of Dulles Airport, will be used for dynamic testing along a stretch of the rail corridor bordering Loudoun and Fairfax County, according to MWAA officials.
The Silver Line is being managed by MWAA and will be turned over to WMATA when completed. Construction is being done by Capital Rail Constructors.
Airports authority officials have targeted a July 2020 opening date.