For the fifth year, a group of Loudoun farmers are being featured on baseball-style trading cards, which are distributed to elementary school students in the county.
Loudoun Economic Development and Loudoun County Public Schools have teamed up to promote the importance of farming and having access to local food, as well as career paths in agriculture.
The cards feature farmers from nine farms: Ben Sedlins, of Quartzwood Farm; Catie Dutcher, of Butterfly Hill Farm; Chris Van Vlack, of Hanging Rock Hay and Grain; Evelyn Carr, of Three Bags Wool Farm; Kristina Scharf, of Loudoun Beekeeping Company; Maya Wechsler, of A Farm Less Ordinary; Pamela Jones and Sarah Waybright, of Gathering Springs Farm; Rebecca Brouwer, of Shepherds Corner Farm; and Todd Morrison, of Dawson Gap Farm.
This year's deck was created in time for the 2020 season, but was delayed due to the COVID-19 pandemic. On the back of each card, there is information and stats about the farmer.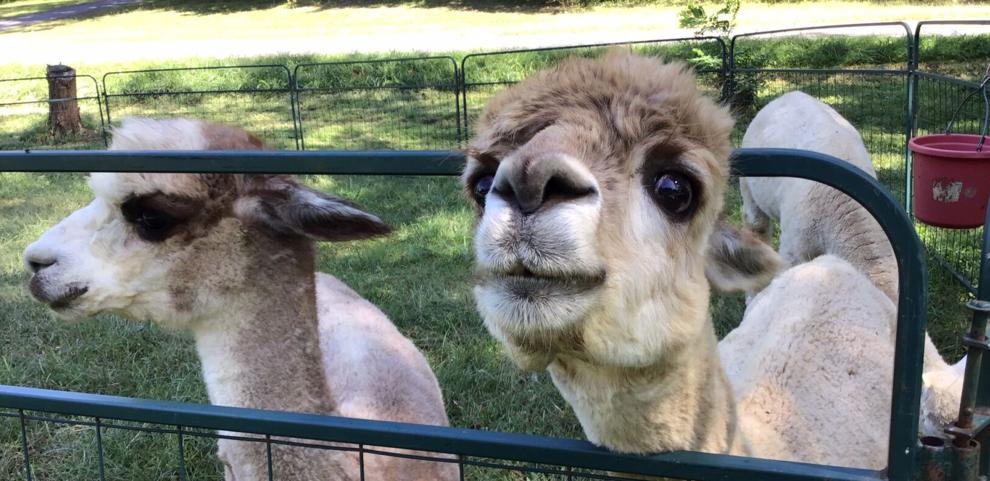 "Farmer Trading Cards are a celebration of agriculture in Loudoun County, especially after a year in which our farmers embraced new business models and illustrated the importance of local food and products," said Buddy Rizer, Executive Director of Loudoun Economic Development in a prepared statement.
"We salute business innovation and hope to impart that on the next generation," he said.
Instead of arranging in-person visits for the farmers to the schools, as has been done in years past, Loudoun Economic Development produced video vignettes for each of the farms, which will be shown within the schools and across social media.
"We are delighted to spotlight the community contributions of Loudoun's farmers and continue this award-winning partnership," said school nutrition specialist Elizabeth Frimpong, MS, in a statement. "Students look forward to collecting the cards each year and we're delighted with the addition of videos to this year's curriculum."
According to the USDA's most recent Census of Agriculture, Loudoun has more than 1,200 commercial farms, which support thousands of other businesses in Loudoun and are a major driver in the county's nearly $2 billion tourism industry.
The Ag Census also showed that Loudoun leads the Commonwealth in farms owned by women, Latinx, Hispanic, Asian, and military veterans.